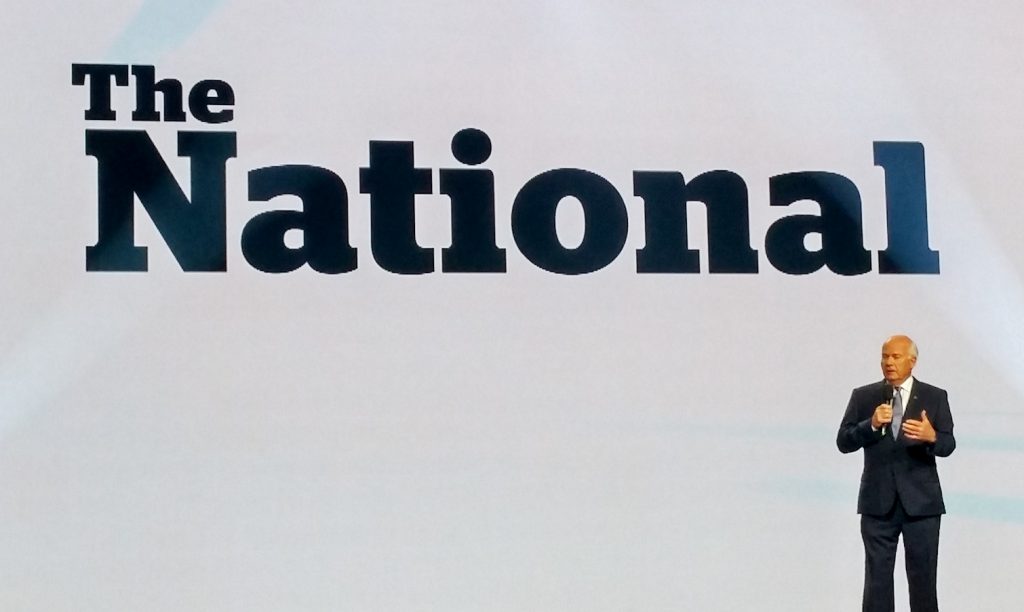 Peter Mansbridge is leaving in five or six weeks and they're still not ready to name a replacement.
That was the big news Wednesday in Toronto at CBC's annual Upfront. Now, yes, the network had a ton of new and returning content to promote (see the next post). Add up all the kiddie and digital content and there are 17 new series and 25 returning titles. That's almost as many new shows as everything the five US networks announced last week.
When you get your annual appropriation restored by Ottawa, it is prudent to show results. Still, you'd think they would have a news heir in place given the year-long search.
The 68-year-old Mansbridge was at the event and took centre stage to praise the public broadcaster and hint at what might be next for him. He said the ink wasn't quite dry on a deal to have him front a series of documentaries. CBC News boss Jennifer McGuire gave more details later, telling me the long-time CBC news anchor will host at least two documentaries a year. He'll also be brought back into the newsroom to add gravitas on special occasions such as election nights — not unlike the way Tom Brokaw still picks up the odd cheque at NBC News.
McGuire, who is about as candid a news boss as there is, also confirmed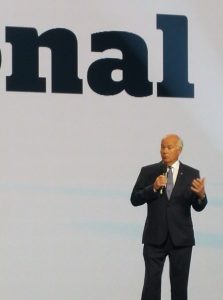 what Mansbridge hinted at from the stage: there will be more than one news anchor on the new National. Could they be contributing from different parts of Canada, I asked? They could, she said, but suggested that's not as easy as it sounds. A live feed from BC at 10 p.m. in the East is still only 7 p.m. in the West. She said having more than one anchor will allow more field reports, less desk work.
McGuire did confirm that the flagship newshour is staying put at 10 p.m. ET/PT. It will still be called The National, too, although there was some discussion about changing it given Mansbridge's long association with the broadcast. Hey, NBC still calls it The Tonight Show 25 years after Carson.
The hour will set out to tell the stories behind the headlines, to provide context — everything you'd expect. People get their news all day long, McGuire concedes. TV newshours have to evolve. To that end, resources from CBC News Network will be available to  the new newscast, insuring a 24/7 feed of National updates on CBC's digital portals.
Still, when it comes to reinventing the news wheel, there is only so much you can do. Flip on BBC New International around the globe and you'll still see a man or a woman in front of a brightly lit video screen with a crawl underneath.
One other thing: the new National will not debut until October. A rotating series of anchors will fill in after Mansbridge signs off following the July 1 Canada Day broadcast.