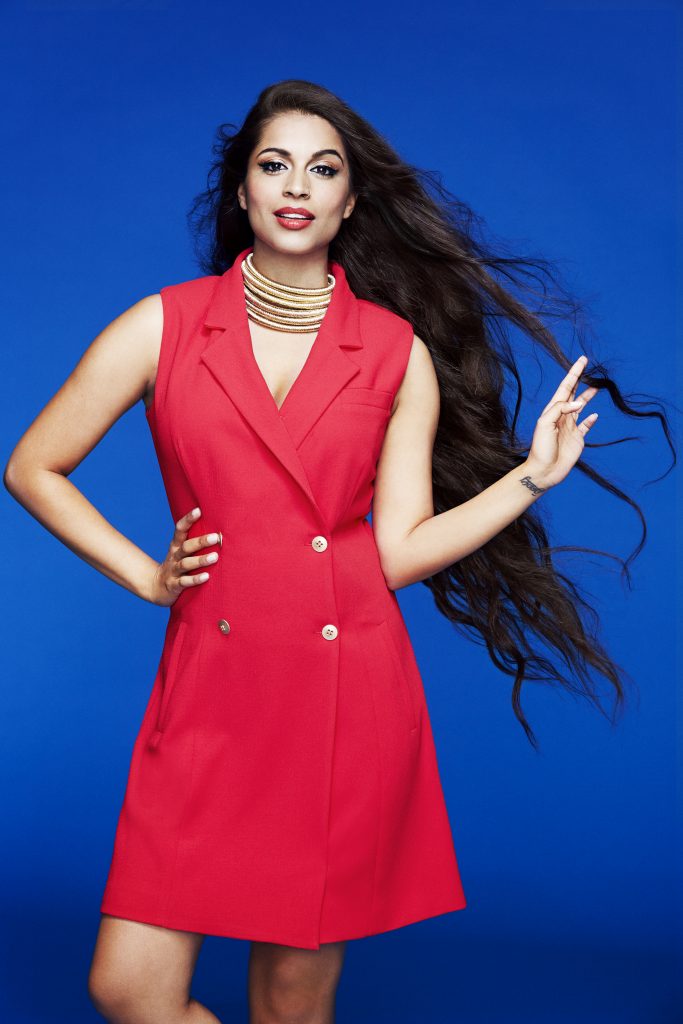 MONTREAL — There's an expression here at Just for Laughs: "Jump-the-liners."
These are folks who — in the minds of many stand-up comedians who have put in their dues in comedy clubs from Saskatchewan to Van Nuys — have had their big comedy break handed to them on a silver platter.
One veteran comic I spoke with in Montreal suggested this is what probably happened to Dane Cook, who got famous fast and had to earn the respect of his peers later.
Some here feel that way about Lilly Singh, a 28-year-old Scarborough, Ont., native who has blown up real good on the Internet.
Singh's twice-weekly YouTube channel video posts have so far been viewed over two billion times. TWO BILLION. She recently passed the 12 million mark in subscribers. By September that will be 13 million.
I asked Jeff Ross — a comic's comic who Jim Carrey has praised every chance he gets this week in Montreal — if he resented Singh's fame. Now, asking a comedian to be bitter is like asking a freelance writer to complain about vanishing career opportunities. Ross, however, showed he's a classy guy with this response:
This isn't coal mining. this is modern technology. If somebody pays their dues doing it in a way that I'm not as familiar with, I respect that.

As long as they're at it every day the way I was, the way I still am, I respect that. As long as their hitting whatever their version of the gym is, hats off.

This is a hard business., I don't care what the situation is. Funny is so hard to get, however they find it, I'm listening.
Singh's crossover to mainstream media continues apace. Last year, she had a cameo in the movie "Bad Moms" and appeared on Life in Pieces. She's about to start work on HBO's "Fahrenheit 450," shooting in Toronto. She';s been pleasantly surprised while living in LA at how her internet fame is very much on the radar of Hollywood casting directors.
Ran into Air Farce producer Kevin Wallis here in Montreal and he reminded me Farce worked Singh into a New Year's Eve special a few years ago, long before she passed the billion views mark on the Internet or started doing world tours.
Her own biggest influence growing up did not even come from the world of comedy: Dwayne "The Rock" Johnson.
"What really attracted me to Dwayne when he was a WWE wrestler was that he was such a performer," she says. "He always had this charisma, no matter what he did."
The two met two years ago at the MTV Movie Awards, documented, of course, on Singh's YouTube channel in the video "The Time I Met The Rock!"
"It was the best day of my life," she says. The two have gone on to make several videos together.
The person she's most excited to see in Montreal at the Just for Laughs Comedy Festival is comedian Jermaine Fowler ("Superior Donuts").
"He's actually part of my gala," says Singh, still a fan girl at heart. "I think he has the same charisma as Dwayne."
Also appearing Sunday night at Singh's JFL gala are Grace Helbig and Mamrie Hart, Matt O'Brien, Vlad Caamano, Dave Merheje, Julian McCullough and Tony Rock. Show starts at 7 p.m. at the Place des Arts. You can get tickets here. Her JFL gala will also be featured this coming season on The Comedy Network.
Read more about Singh and Just for Laughs here at this feature I wrote for The Canadian Press.