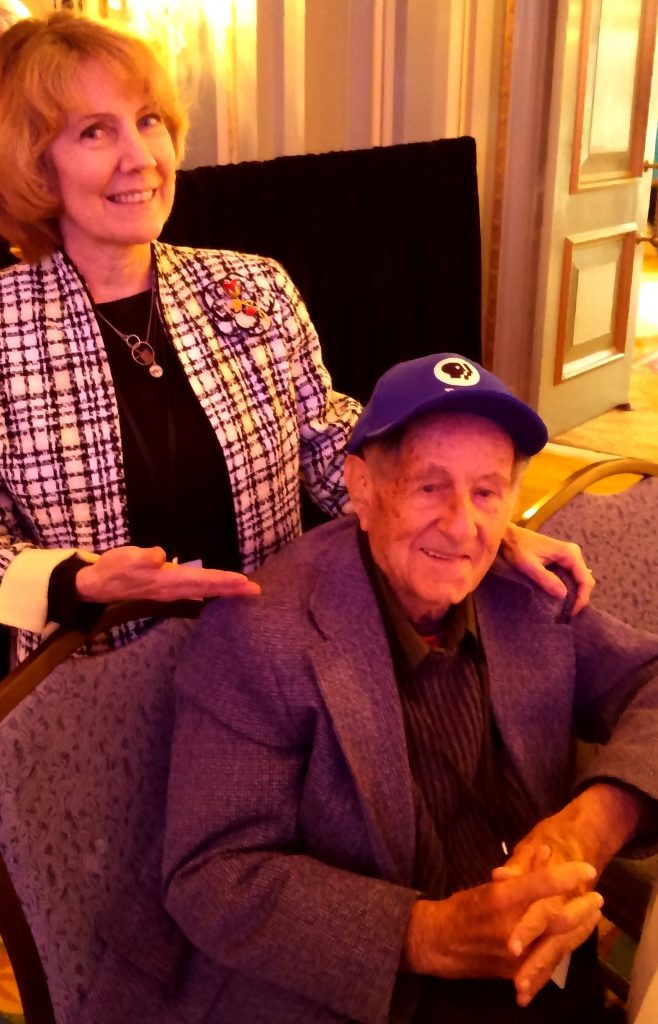 One of the last great "characters" of the Television Critics Association has gone to the big cathode ray tube in the sky: Frank Barron.
The TCA's oldest living member passed away Monday according to his widow and constant companion, Margie Barron.  He was 98.
Put in TV terms, Frank aged beyond the all important 18-49-year-old demo — twice.
He married former publicist Margie Platt in 1980 — at the home of Shirley Jones and Marty Ingels. It's not hard to imagine the Barrons having such famous friends. Frank was already 61 at the time of the wedding and had enjoyed several remarkable showbiz careers.
A WWII veteran, the New Jersey native ventured into radio after the war, penning gags for radio stars such as Red Skelton, Fibber McGee and Molly and Martin & Lewis. He later wrote for Woody Woodpecker cartoons as well as the prolific Hanna-Barbera animation studio. He wrote for children's entertainer Pinky Lee in the '50s and even helped create a TV western, The Man From Blackhawk, which ran from 1959 – '60 on ABC.
He transitioned into publicity and later journalism and was twice editor of The Hollywood Reporter, covering The Beatles, Batman and the early Bond films and much of the pop culture revolution that rocked the mid- '60s. He worked briefly for Norman Lear's TV production company and was also a music publicist in the rock era.
This century, to generation Twitter at TCA, Frank may have seemed like the little old man in the room. Better to think of him as the original Forrest Gump. Barron worked for or at least crossed paths with many of the 20th century showbiz greats he would later cover as a reporter and editor.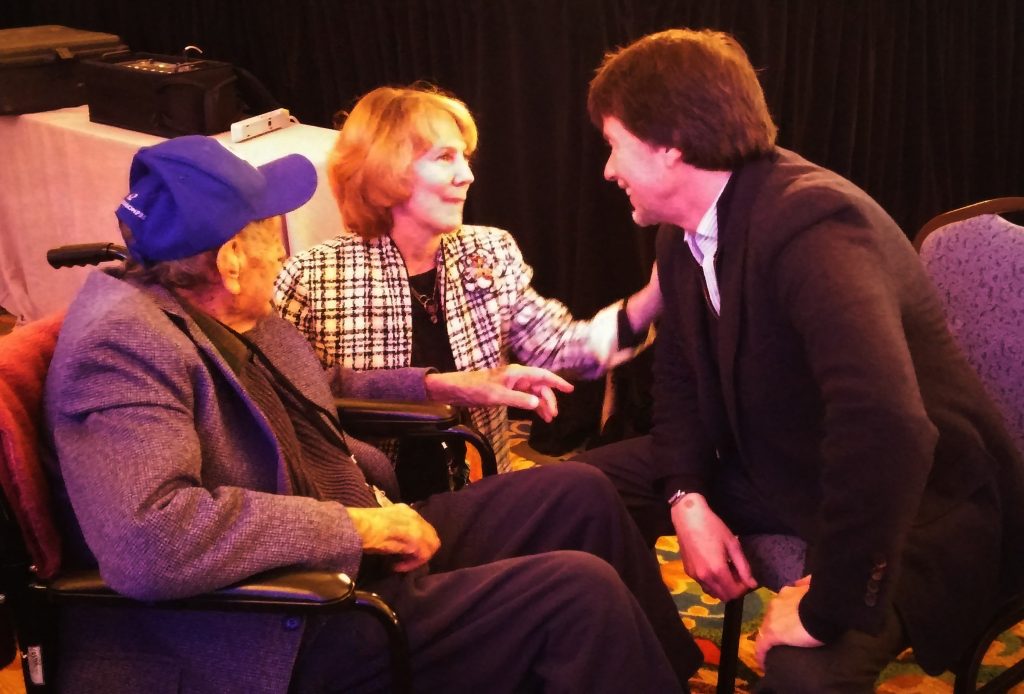 It took an archivist and historian like Ken Burns to understand that Barron was not just a witness to history but a reliable and colourful storyteller; a kindred spirit. It was touching to see the respect Burns paid Barron when the two huddled together in January of 2016.
That was one of the last times I saw Frank at a TCA session. PBS was promoting Burns' excellent documentary on baseball legend Jackie Robinson. Barron not only saw the Dodger star break baseball's colour barrier in 1947, he also witnessed Babe Ruth hit home runs back in the '30s.
With the passing of another Jersey original, Rodi Alexander, earlier this year, the TCA itself seems just Peter Coyote away from a Ken Burns salute. I'd watch that documentary just to hear all the Frank Barron witticisms I wish I had written down over the years. He truly was an original.
Sincere condolences to his widow Margie and their family and friends.