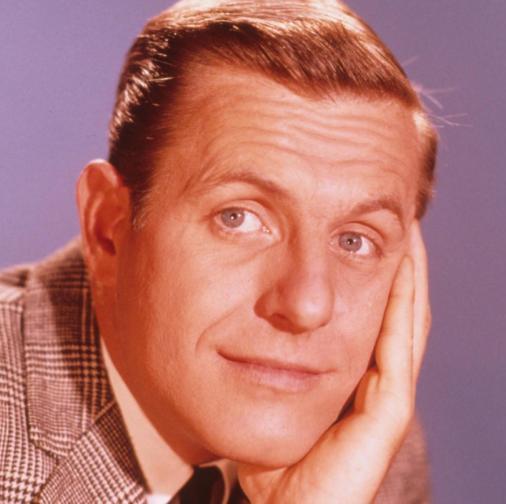 Who didn't like Jerry Van Dyke? Dick's banjo-playing younger brother never failed to warm up any TV show or movie. He passed away Friday at his ranch in Hot Springs, Arkansas. He was 86.
I was fortunate to interview Van Dyke on a few occasions, once on the phone. At the end of that conversation, he kindly volunteered his phone number in case I needed to call him back. This was back in the late '80s when I was working at TV Guide. I did dial Jerry's line once or twice afterwards and used to delight in his expressive and chipper phone message: "Hi, this is Jerry…" it went. Just listening to his voice would pick up anybody's day.
Van Dyke survived one of the worst sitcoms of all time, My Mother the Car. When I interviewed him in person, during the run of his most-successful sitcom, Coach (1989 -97), he confirmed what I had read: he turned down the lead role in Gilligan's Island in order to star in the forgettable car comedy.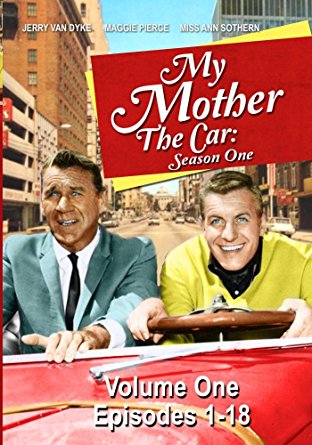 Van Dyke was fearful of being typecast and he may have had a point; Gilligan's Bob Denver never really broke free from his little buddy role after three seasons on the castaway comedy. Van Dyke's TV career probably took s two decade long hit after playing opposite what was described as a 1928 Porter that spoke to him as the reincarnation of his mother. (Imagine that pitch. Networks must have figured viewers were desperate to escape anywhere in the wake of the Kennedy assassination.)
Van Dyke was featured four or five times on his brother's classic sitcom but made such an impact he seemed more like a semi-regular. "Berford" remains a buzz word for TDVDS fans. He later scored a couple of appearances on The Mary Tyler Moore Show and, besides a few movies, continued to pop up on everything from That Girl and Gomer Pyle to Love American Style, The Love Boat, Fantasy Island, Newhart, Grace Under Fire, The Drew Carey Show and Raising Hope.
When I spoke with Jerry in person in the early '90s, he was in the middle of an eight-season run as befuddled assistant football coach Luther Van Dam opposite Craig T. Nelson on the sitcom Coach (1989 – 1997). The role  earned him four consecutive Emmy Award nominations but also must have also felt like affirmation after a lifetime in the TV trenches.
During that interview I learned of Van Dyke's total obsession with ratings. He would seize the overnights and parse through every up or down indicator between takes on the set. That's what happens to you after you suffer through a few one-season wonders.
He also talked about living for several years in Mexico, a period that ended when tropical storms wiped out his house.
He also turned up in his brothers other shows, including The New Dick Van Dyke Show and Diagnosis Murder. In the later, he reprised his role from those early Dick Van Dyke Show episodes as Stacey, the sleepwalking brother.
His final TV appearance, before a serious car accident shortened his life, was with brother Dick in an episode of The Middle. It was really the beginning, the middle and the end of a life largely spent making people laugh.