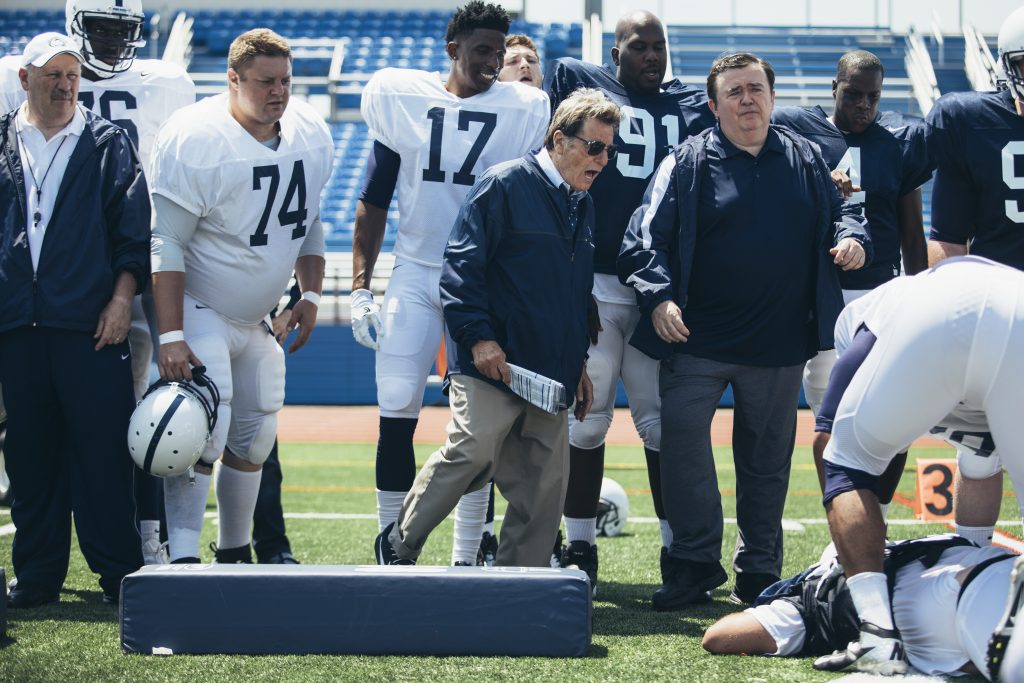 Getting under somebody else's skin is nothing new for Al Pacino.
He did it in "Serpico," and several times in HBO projects, including searing portrayals of Jack Kevorkian and Phil Spector.
He plays another controversial and complex real life character this month on HBO and HBO Canada in Paterno. This is, of course, a movie about Joe Paterno, the former football coach who pretty much walked on water  at Penn State until scandal dragged him down to a tragic hero of Shakespearean proportions. Barry Levinson directs the film from a script by Debora Cahn and John C. Richards. The winningest coach in college football history was forced out for not acting as facts came to light about a sexual abuse scandal perpetrated by his one-time assistant coach, Jerry Sandusky.
Paterno, who died in 2012, is forced to face facts as a trial looms and Pacino, 78, gives another un-blinking, Emmy-worthy performance. Riley Keough, Kathy Baker, Greg Grunberg, Annie Parisse and Larry Mitchell also star.
Characters that have existed, says Pacino, are "the steppingstone.  They're the thing that gets you there."
"It's even better when you've got the real guy," he says, hearkening back to the mid-'70s when he starred in "Serpico," a movie about a real-life cop that won him his fourth Oscar nomination. "Getting stories, fresh, uninhibited, from his own experience, was the most delightful, and the most enjoyable for me."
Watch Paterno on TMN Go anytime starting April 10 or at various times April 8, 11, 16, 22 or 27 on HBO Canada.
Read more about Pacino and Paterno here at this feature I wrote for the current issue of Movie Entertainment magazine.