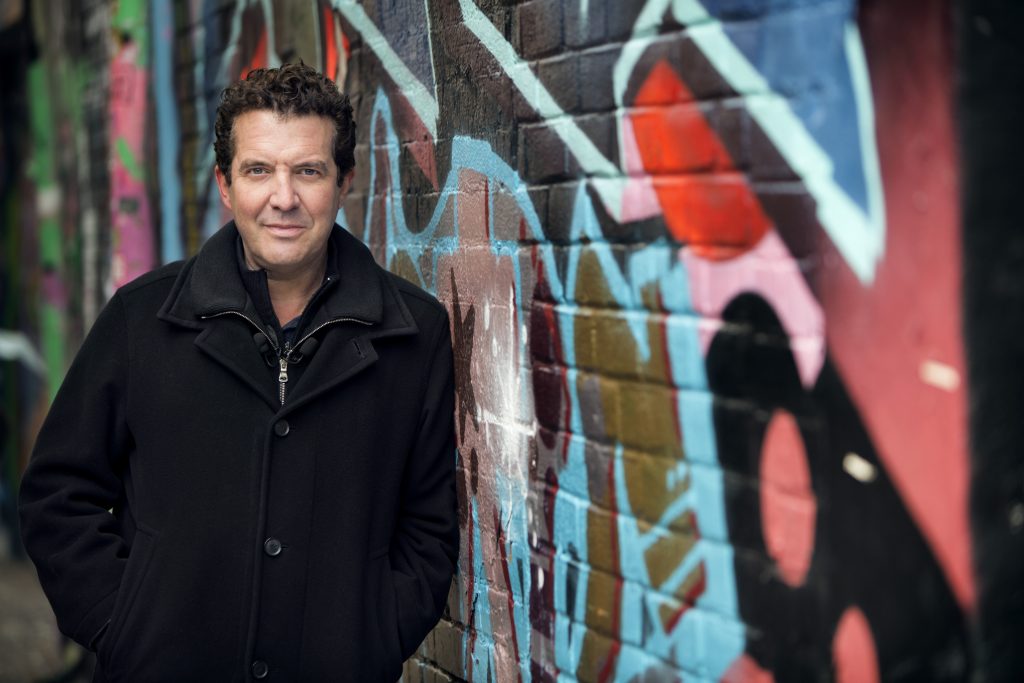 CBC is renewing a great deal of its schedule for next season but one of its top draws is departing — the Rick Mercer Report.
Mercer and his partner in business and life Gerald Lunz made the decision before this 15th and final season started as I reported here last September.
The St. John's native is only 48 but he's been on CBC for 25 continuous years, through his breakout on This Hour Has 22 Minutes and, later, a sitcom titled Made in Canada.
This Tuesday night will be his 277th and final episode of the Mercer Report, which is still, in this Netflix era of diminishing returns, averaging 977,000 viewers a week. Mercer told me there was no "seismic event or epiphany that this should be the end. It's still the best job in the world."
It was simply the right time, he said.
He's logged a lot of kilometers over the past decade-and-a-half. Mercer told me last September that all that traveling across Canada for his show left him with "luggage in my house in various stages of packed and unpacked for 15 years." Just this season he visited "three coasts and a grain elevator. You can't get more Canadian than that."
Mercer has also written and recorded 263 rants over the years, with a second collection of them heading to book form soon. All were recorded — walking backwards — by the same cameraman, Don Spence. Mercer and Lunz are especially proud that they're leaving with virtually the same crew they began with 15 years ago, including long-time and now fully-liberated publicist David McCaughna.
The shut down of the Mercer Report is part of a sea change at CBC. When 10th floor facility Studio 42 goes dark at CBC's ever-quieting Broadcast Centre, it will leave only its neighbouring facility, Studio 41, as one of the few if not only CBC sound stage regularly used for weekly production (and that for Rogers' Hockey Night in Canada).
I'm hearing that CBC's daytime series The Goods, currently taping its final few shows, is not coming back next season. Despite being blessed with the best production studio space of any broadcaster, CBC seems to be getting completely out of the in-house studio production business. Note to incoming CBC President Catherine Tait: is there not a Graham Norton Show-like opportunity just waiting to happen here?
Mercer would be a logical person to fill a Canadian late night talk show host role, but not anytime soon based on his own stated desire to simply get out of camera range for a while.
I've known Rick pretty much his entire TV career and can say he is one of the true gentlemen of the trade. He's always been especially kind to me, whether I was getting downsized at The Toronto Sun (Mercer taped a special message shown at my beheading going away gathering) or several years ago when I escorted my son Dan's Grade Eight class down to the CBC Broadcast Centre for an end-of-the-year treat. Mercer met Dan and his classmates down by what used to be the CBC TV museum on the ground floor and did what he does best, taking the time to make folks feel special.
Watch him pull the same trick tonight at 8 p.m. in an hour-long CBC farewell episode of the Report. Mercer's not ready to announce what he'll do next but here's hoping he gets time off for good behaviour, preferably at the cottage.