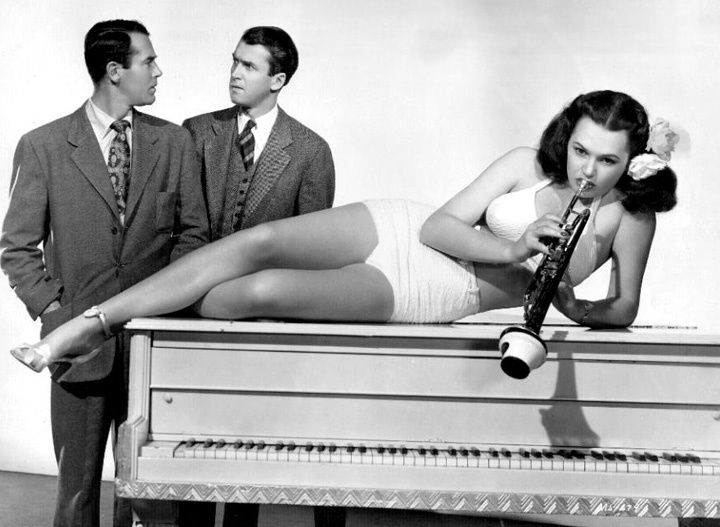 COLUMBUS, Ohio — For 50 years, classic movie fans have been coming to the Ohio state capital to enjoy films and stakeout the dealer room. Here they find an enormous ballroom filled with vintage posters, books and lobby cards as well as 16mm film that just reeks of vinegar. Collectors are drawn to the smell like moths to the flame.
This is my first time at the event, which is being held at the downtown Columbus Renaissance Hotel. For many years, I attended a similar even in Syracuse, NY, because it was a few hours closer by car to Toronto. I'd always heard that Columbus had the bigger show, however, and here we are.
One of the discoveries came Thursday as author Scott Eyman presented the screening of "Hank and Jim: The Friendship and careers of Henry Fonda and Jimmy Stewart." Eyman, a frequent Wall Street Journal reviewer, has written several books on Hollywood legends such as John Wayne, Cecil B. DeMille and John Ford. His latest bestseller is "Hank & Jim: The Fifty-Year Friendship of Henry Fonda and James Stewart."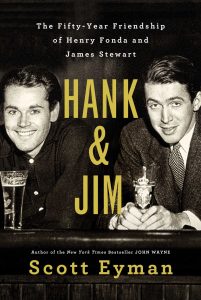 A segment from Fonda and Stewart's 1948 comedy "On Our Merry Way" was shown and then the Cinevent audience was treated to a rare TV treat, a digital projection of an episode of the Ford Startime series "Cindy's Fella" from 1959.
The western hour had a Disneyesque charm. Stewart plays a Yankee peddler who tries to sell his pots and pans to a woman and her two daughters — as well as their wild child of a step sister. It is Cinderella goes west.
There's a lively smash up in a saloon and a charming performance by popular '50s TV personality George Gobel as a guitar-strumming drifter.
Eyman explained that Stewart mainly shunned TV work but did the episode more or less as a favour to his powerful Hollywood agent, Lew Wasserman. Wasserman made Stewart extremely wealthy, arranging deals whereby the actor received a share of ownership in such films as "Rear Window" and "Bell, Book and Candle."
He also  arranged for Stewart to receive a 16mm print of every post-war film he ever made. This TV show was found as part of that collection. The films were donated to a university and the episode at Cinevent was complete (including a product placement of a shiny new Ford under the closing credits) restored and colour corrected.
As Eyman pointed out, the Hollywood legend could have coasted through the TV production but gives his usual, halting, 100%.
Cinefest 50 continues through Sunday May 27; find more information here.