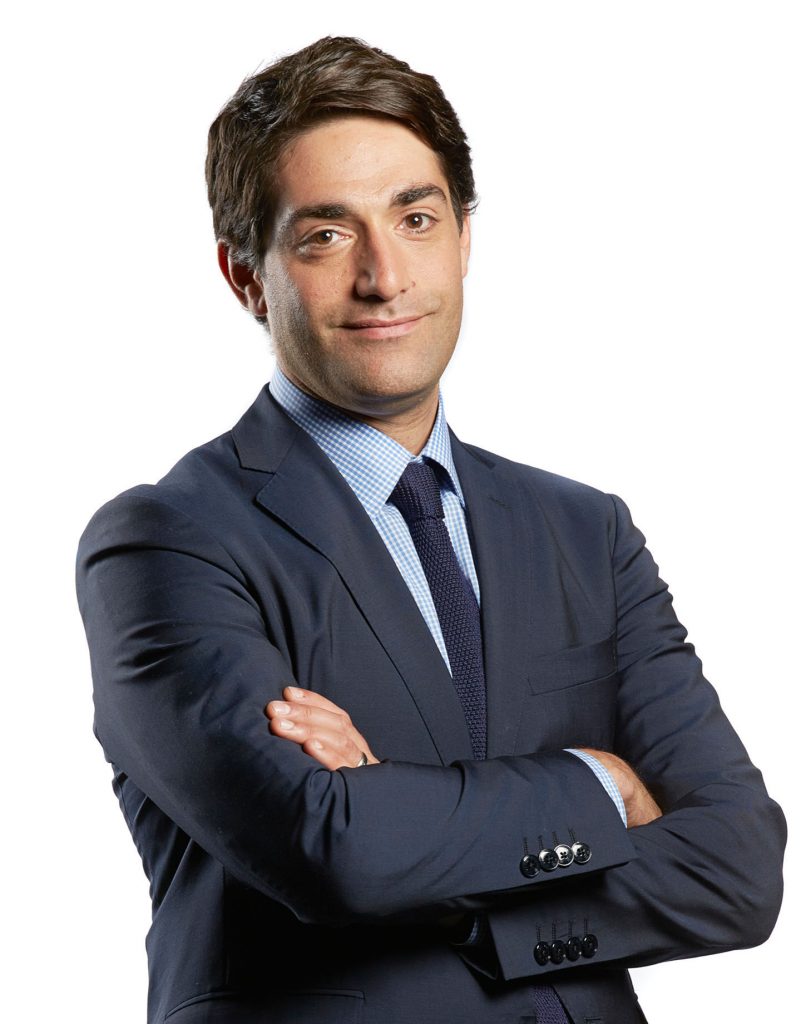 Boy, those kids in the Rogers PR department are sharp. Want journalists to show up to your 2018-19 press launch? Hold it at licensed restaurant.
Or two. as was the case Tuesday in Toronto. First came breakfast with the execs at vintage eatery The Senator; followed by talent interviews a short walk away at a downtown Frans location. You can see Massey Hall, where Tuesday's ad buyer extravaganza was held — right out Frans' front window. Handy (and timely considering Massey will be shuttered for renovations very soon).
Fitting, too, because part of the news Sportsnet president Scott Moore shared Tuesday is that his network is getting into the restaurant business. Just like how you can order cable channels a la mode, you'll be able to get pie that way too when the new Sportsnet-themed sports bar opens this fall down near the — you guessed it — Rogers Centre.
Even before they fueled up with coffee and scrambled eggs, the Rogers execs were in an upbeat mood Tuesday. There were several reasons for this:
Ad revenues are up, ratings are up — all those things the execs usually say this time of year, except Rick Brace swore that this time it was true.
"We are doing better than they are," he told us, getting into the competitive spirit.
Even with two American teams in the Stanley Cup final, Sportsnet boss Scott Moore says the hockey audience is up eight per cent over last year and over 50 per cent from the year before that. Thank you, Vegas and Ovechkin. Moore says if you combine the take on both CBC and Sportsnet, where the final round has been twinned this season, the numbers are in the 2.5 million and more mark per game.
Rogers is' hoping to make gains with its City schedule next year by expanding into the 10 p.m. hour. Not every night, mind you (back-to-back reruns of "Mom" are still on three nights a week at 10), But on Mondays and Wednesday they have two new dramas: Manifest — sort of a better thought out Lost where there's a reason to show what came next — and A Million Little Things, which is more or less "The Big Chill" meets "This is Us."
In mid-season, programming VP Hayden Mindell will add another 10 p.m. drama acquisition, a reboot of The Twilight Zone executive produced by Jordan Peele. Think of Peele's "Get Out" as an extended Twilight Zone episode, suggests Mindell.
The exec called the new dramas the most buzz-worthy of the season. Wednesday, Corus will say they have the most buzz, and Thursday it will be CTV's turn. The truth is, the most-buzz-worthy show this year is the one that got away — Roseanne.
Speaking of which, Mindell made a deal to take away a show CTV felt they didn't have room for any more — The Gifted. Shortly after that deal, Roseanne torpedoed her own show, and CTV was down two Tuesday at 8 p.m. simulcasts. Advantage Mindell, but that's the way the ball sometimes bounces in the TV game.
Citytv (and, yes, it is officially branded Citytv once again) picked up another imported cast-a-way when they plucked The Simpsons off of Global's Sunday schedule. Odd move in one way in that Global has dined off of TV's longest-running series since it began in 1989. Mindell joked that it took him 29 years to snag The Simpsons. Now he's got the entire Fox animated comedy Sunday lineup, albeit a few years past its ratings prime. Family Guy, for example, enters its 20th season in September.
City also will be home to the Murphy Brown revival. To me, that's a one-hour special but I did not see Roseanne being such a bit hit again, so who knows.
Rogers also announced that they will launch Citytv NOW and FX NOW streaming services in the fall, although you'll still need to also have those channels as part of your cable package — once again proving it is possible for Canadian media companies to embrace the future at the same time as they cling to the past.
As for Can-con, Rogers has ordered a second season of shot-in-Sudbury crime drama Bad Blood. Kim Coates, fresh off his stage success in "Jerusalem," is back in eight new episodes, two more than last season. That's good but it should be more given all that Vice money Rogers is no longer spending.
Up next: Howie Mandel, David Alan Grier and other stars work the talent portion of Citytv upfront.