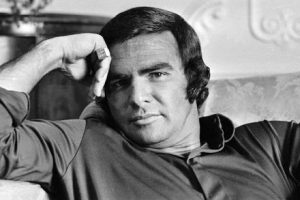 In the early '90s in Hollywood, while working at TV Guide, I landed an interview with Marilu Henner. The former Taxi star was then playing opposite Burt Reynolds on the sitcom Evening Shade.
Before I arrived on the set, I was given one strict instruction from the publicist arranging the interview: If you encounter Mr. Reynolds on your way to Henner's trailer, make absolutely sure that you do not make eye contact.
I did not run into Mr. Reynolds on that occasion, but I'd love to have heard what he might have said about that edict.
Reynolds died Thursday in Jupiter, Florida, of a heart attack. He was 82.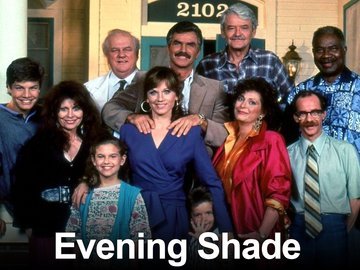 Throughout the four season run of Evening Shade, I'm pretty sure that Reynolds did just the one, obligatory TCA press session. The series boasted quite a cast: Hal Holbrook, Ozzie Davis, Charles Durning, Elizabeth Ashley and Michael Jeter. The later in particular shone on the southern football-themed family series.
Henner, by the way, had nothing but good things to say about Reynolds. He was apparently a man of many contradictory moods who trusted his true friends but wasn't always happy to meet a film critic, as Leonard Maltin relates here.
I did see Reynolds on one other occasion. Around the same time, in the early '90s, Disney was known for their lavish promotional junkets. One I attended was at the Grand Floridian Hotel at Walt Disney World in Florida where the guests included seven surviving original Gemini astronauts — all in tuxedos — as well as famous Florida residents Burt Reynolds and his then wife, Loni Anderson.
The couple were high on the list of paparazzi targets at the time and the astronauts, including John Glenn, were probably longing for the relative safety of their space capsules after almost being trampled to death as reporters shoved their way towards Burt and Loni.
Reynolds wrote Anderson off as his biggest mistake in his sparsely written, entertaining 2015 memoir, "But Enough About Me." The forward of that book was written by Reynolds' friend Jon Voight, who co-starred with him in "Deliverance."
I approached Voight a few years ago at a Hallmark Channel TCA dinner (he snuck in a few movies for the family-friendly cable service between seasons on Ray Donovan) and told him I liked his forward. Like Henner, he had nothing but good things to say about his friend Reynolds.
At an earlier TCA event, Voight told reporters that everyone working on "Deliverance" knew the film was going to make Reynolds a star. He recalled how the crew would set directors chairs with their names on them up on the rocky shore for comfort between takes. Much of the film takes place with Reynolds and Voight paddling down thunderous rivers.
Voight used to complain that the rocks or logs were just fine for sitting and that he didn't need a chair. Besides, he said to Reynolds, "every day for two weeks you sat in my chair. Can I ask you why?' He said, 'I'd be delighted to tell you, Jon.'
"You see, when I sit in your chair, I can see my name on my chair."
Before I began writing about television, I had the good fortune to be invited by a college professor, Gino Matteo, to join he and Norman Jewison for a drink in the rooftop bar at Toronto's Plaza Hotel. I used to draw editorial cartoons for the University of Toronto's student newspaper, The Varsity, and Matteo had asked me to draw a caricature of Jewison to thank him for participating in a U of T lecture series.
The famed Canadian director had recently made a light romantic comedy featuring Reynolds paired with Goldie Hawn called "Best Friends" (1982).
It was a change of pace for Reynolds, coming towards the end of a four or five year run atop Hollywood's box office star list. I admired how Jewison managed to get a more restrained comedy performance from Reynolds, who mugged his way through several highly popular "Smokey and the Bandit" movies. Jewison told me that, after a few early takes filled with the usual eyebrow wiggling, the director pulled the action star aside and asked him to save all that good stuff till the end of every take. Then Jewison simply cut it all out!
Reynolds had been such a big box office star that his decline came without mercy. Just six years after "Best Friends," another Canadian producer, Don Carmody, slid Reynolds in as the male lead when Michael Caine had to withdraw from a feature due to a prior commitment. The film was the "Front Page" remake "Switching Channels." Co-star Kathleen Turner was so outraged when she heard she was stuck opposite Reynolds she threw a telephone at Carmody's noggin! The veteran producer hung in with Burt and says "he was the nicest actor I ever worked with." Reynolds' thanked Carmody by gifting him with a western-themed carving the actor had made.
As his movie career faded Reynolds probably could have been a much bigger TV star. He married two women who were TV stars in the '60s and '70s, Judy Carne (Laugh-In) and Anderson (WKRP in Cincinnati). He had well-publicized relationships with two others, daytime talk show host Dinah Shore and Sally Fields (Gidget, The Flying Nun).  Had his career slippage occurred today, he'd probably have his pick of opportunities on a global streaming service such as Netflix
Back in the '70s, his many self-effacing Tonight Show appearances with Johnny Carson seemed to energize the host as well as the audience. The shaving cream down the pants shenanigans were always silly and a guaranteed crowd pleaser. Lost in all that nonsense was the fact that Reynolds was also a terrific storyteller and an underrated interviewer.
He was so banged up by the end, however, it was hard to watch. He might have tried a few less stunts and taken better care of himself, but where was the glory in that? Reynolds always maintained that nobody ever had more fun making movies than he did. "In the end," he said, "all you really have are your stories."