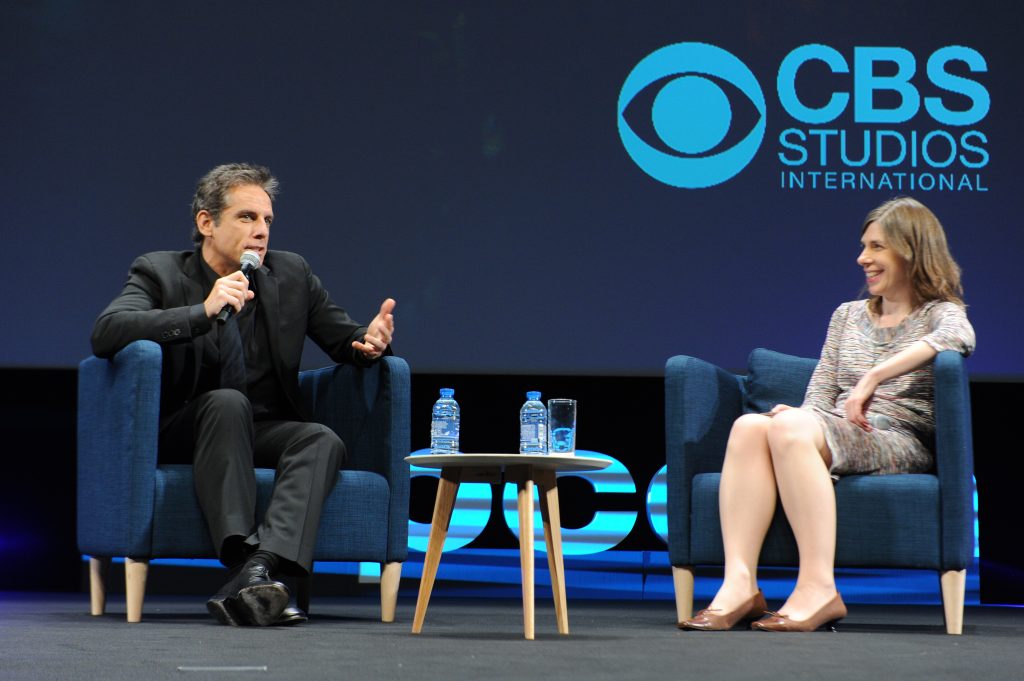 Last month in Cannes during the international TV marketplace MIPCOM I had an opportunity to take part in a round table interview session with Ben Stiller. He was there to promote Escape at Dannemore, the based-on-a-true-story prison drama premiering this Sunday on Showtime and Crave.
Stiller directed the eight-hour, seven episode limited series which stars Benicio del Toro, Patricia Arquette and Paul Dano. Del Toro and Dano play two dangerous inmates who escaped from a century-old prison facility located in upstate New York; Arquette — barely recognizable — plays a prison seamstress-supervisor who escapes her lonely marriage by having sex with the two convicts. She later conspires to help them dig their way out of the slammer.
It all made headlines a couple of years ago. The escapees got within a mile or so of the Canadian border.
Stiller, who turns 53 at the end of the month, says he was approached to direct the series by the two writer-producers. He's directed before but always comedies he's also been in, including "The Cable Guy," "Zoolander" and "Tropic Thunder." Saying no at first, he changed his mind after the inspector general of New York state released a 160 page report that Stiller describes as "almost like a novel of what had happened. It was realty well written and a page turner; it had all these amazing details."
In an effort to make the project as real as possible, he traveled to the small, upstate town to spend time in the prison and get to know the locals.
"I was definitely nervous that I wouldn't get it right in terms of the prison aspect because I'd never been in prison," says Stiller, "so I really felt it was important to do as much research as possible."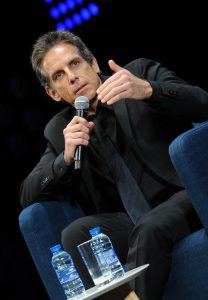 Stiller says that the guards and other workers at the facility told him, "hey, don't screw this up, don't portray us as these inept people who didn't know what we were doing. There's a bigger picture here." Part of that bigger picture, says Stiller, is the entire US prison system. "What's screwed up about that is part of it."
Media access to Stiller was pretty much limited to the round table session. Things were a little different the first and only other time I spoke with him — way back in 1992 when he made his series debut on The Ben Stiller Show.  That clever little Fox sketch series featured a cast of writers and performers who all went on to greater things, including Judd Apatow, Bob Odenkirk, Janeane Garafalo, Any Dick and David Cross. Fox — then a fairly new network, shuttled TCA members to the UCLA campus for an outdoor party, and I remember having to push past Tori Spelling and other 90210 cast members to get to Stiller.
We talked about his love of SCTV, how it was a compass for his own show and how a cast shot of that series had a special place on his own set. We also talked about his famous parents, Jerry Stiller & Anne Meara, and how Ben's upbringing in New York City was pretty much one long showbiz tutelage for his own career in acting and comedy.
Had I had some one-on -one time with him, I would have told him about the night at another TCA event, about a dozen years ago, when me and Winnipeg TV beat writer Brad Oswald got to hang with his parents. It was a touching, funnier, memorable night. When I got back to Toronto, there was an autographed copy of Jerry's book "Married to Laughter: A Love Story Starring Anne Meara." Inside were two cards typed and signed by both entertainers. Ben Stiller's education had to have included a generous graduate course in old school grace and charm.
As it was, I was only able to ask Stiller and the end of the round table how his dad — an essential part of Seinfeld –was doing. (His mom passed away in 2015).
"He's doing alright, thank you; he's 91 now," says Stiller.
For more on Ben and Escape at Dannemore, follow this link to the feature I wrote which appeared in Forever Young magazine, tucked into The Toronto Star.