My favourite new show of the past year stars one actor in their seventies and one in their eighties.
No, not Grace and Frankie (although that would qualify; Lily Tomlin is 79 and Jane Fonda is 81). I'm talking about The Kominsky Method, a lovely late-in-the-year surprise from Netflix. All eight episodes are currently available for streaming.
I'm a fan of both leads: Michael Douglas, 74, and Alan Arkin, 84. Arkin has been on a run of good roles ever since "Little Miss Sunshine." Heck, he's been a dependable screen presence ever since Norman Jewison's screwball gem, "The Russians are Coming, The Russians are Coming" (1966).
Seeing two old coots together, still killing it, warms the heart of this younger coot. Douglas plays a a somewhat broken down acting teacher named Sandy Kominsky. The character puts me in mind of Douglas' disheveled writer-scoundrel in "Wonder Boys," 20 years later. Arkin is 100 per cent authentic as Kominsky's aging, still powerful Hollywood agent, Norman.
To see these two old lions work scenes at leather-boothed Musso and Franks in Hollywood — where the waiters really are older than "talkies" — is as delicious and comforting as that eateries flaky chicken pot pie.
That Chuck Lorre is one of the creators of this series is downright astonishing. Here we have the man who has cranked out hundreds of rat-tat-tat studio audience sitcoms — responsible, many would say, for reviving that form — mastering one-camera comedy. The man knows funny.
To go from all those dick jokes with Two and a Half Men to broken dick jokes about elderly and enlarged prostate problems — that is truly going outside one's comfort zone.
Sarah Baker, so good on Louie back when it was OK to say that, shines as Kominsky's extremely forgiving daughter. Nancy Travis (Last Man Standing) adds romance and edge as Kominsky's favourite student. Equally effective is Susan Sullivan in a recurring role as Norman's wife, still telling him what to do from the beyond. Lisa Edelstein (House) gets to go big as Norman's hot mess of a daughter. Even Douglas' old feature film pal Danny DeVito steals scenes as a urologist in an energetic (ballsy?) cameo.
It's been pointed out by others that the gifted women in the series need to be moved up on the first line more; Travis's character in particular could use a little more motivation as Kominsky's love interest. "Edlestein in Rehab" could be its own series. I'm content to wait for Seasons Two and Three.
If you thought the actors playing the students in Kominsky's class were under-served, you may be one of their family members. I think they got their moments to shine, plus, in real life, a pretty good acting class.  If you came to this series to watch Arkin and Douglas, you really don't need to know any more from Student-Angling-For-a-Shampoo-Ad. I binged through all eight half-hour episodes in a day and a half and never once felt I had too much of the Oscar-winning leads.
One thing I especially liked about this comedy: the two main characters tell jokes. Sometimes inappropriate jokes, but I loved that they risked telling jokes at all. Too many comedies are joke-free today, but these two are of the generation that might begin a sentence with "Two Irishmen walk out of a bar," without getting eye-rolls or "dad-joke" dismissals. Hail to the jokes, and the old jokers who tell them.
My second favourite new show for 2018: Roseanne/The Conners. If you aren't watching this series because Roseanne Barr wrecked it for you, you are missing the story of the year in television. There is so much life in this family, this blue-collar concept, and it is more relevant today than it was 30 years ago. John Goodman is sensational as Dan; grieving; world-weary and broken; yet so in love with his family. Lecy Goranson has grown the most as daughter Becky, showing range and holding her own opposite this tight, stellar cast. Kudos to ABC for giving these actors, writers and crew members the extended order they almost lost.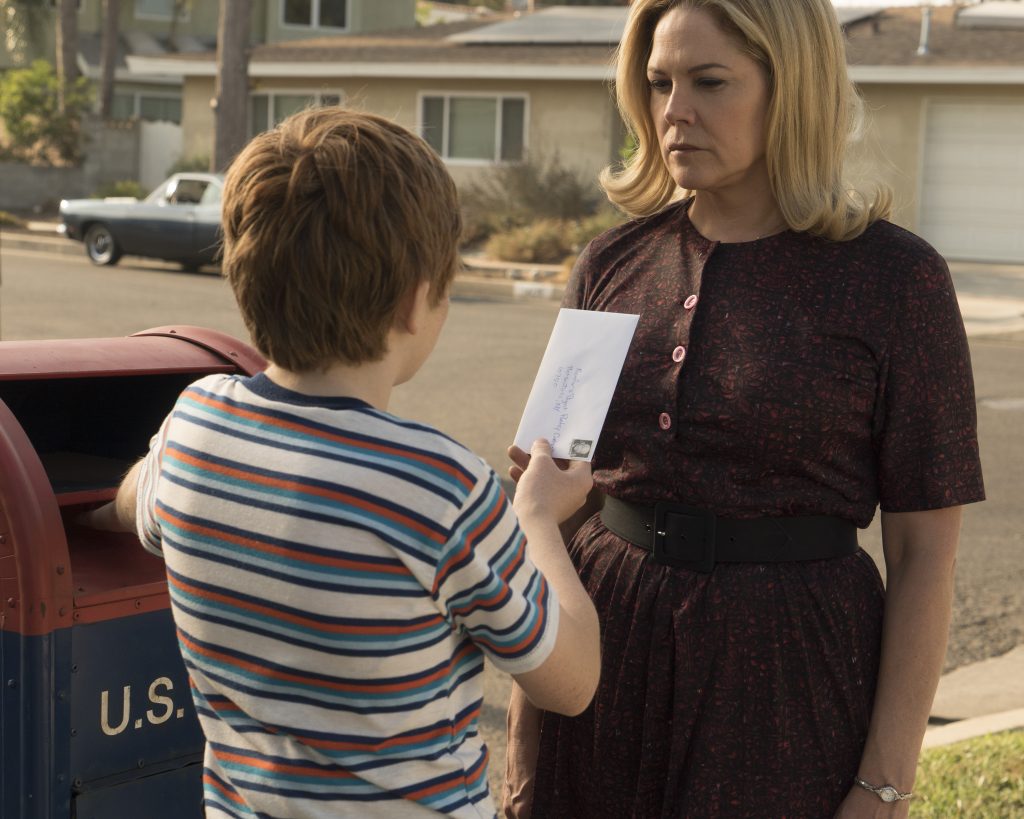 The Kids are Alright, which follows The Conners on ABC/CTV, sneaks in as my third choice for 2018.  I've praised this back-to-the-'70s sitcom before, and explained my weakness for the large, Irish-Catholic-family sitcom premise. Mary McCormack is so good as the mom you can almost feel the back of her hand. Some episodes, however, have been funnier than others this rookie season, so fingers crossed the writers can return to whatever well they tapped into for the sneaky-good ventriloquist dummy/stolen poem episode.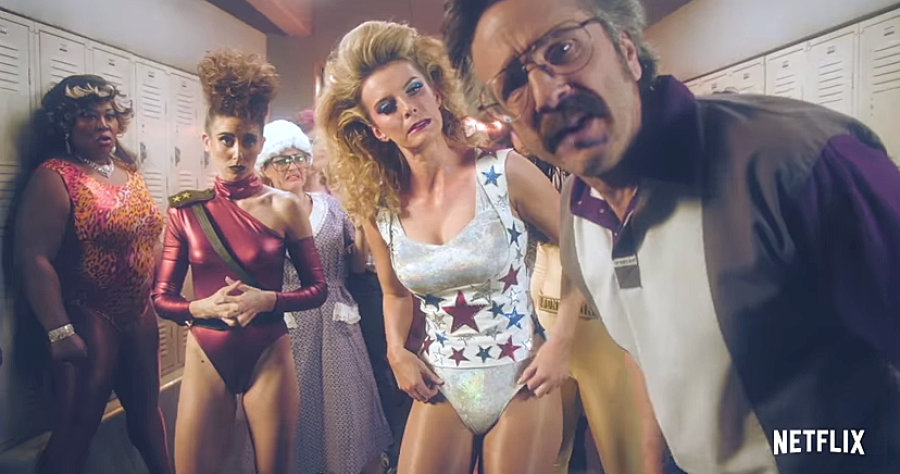 GLOW had a great second season on Netflix and is my fourth pick. Here's a series that really spreads the smarts around, giving all the actresses who play the gorgeous ladies of wrestling their own time to shine. This was Betty Gilpin's season and she took it to the mat as a motivated Liberty Belle. Mark Maron also grew surprisingly sympathetic as the cynical, curmudgeon director. The episode within the episode was a total body slam.
Happy to show some love for Little Dog, CBC's aggressively eccentric East Coast comedy about a boxer who has to throw a fight or else. Star/writer/producer Joel Thomas Hynes stole the story from his own boxing shenanigans. Flinty Irish actress Ger Ryan is the Darth Vader of moms as unforgiving Sylvia. If you didn't catch Mary Walsh on this series when it ran last winter, fasten your seat belts. Catch up when the old and new episodes premiere January 17 on CBC and stream on CBC Gem.
Here is my Top-10 for 2018:
1. The Kominsky Method (Netflix)
2. Roseanne/The Conners (ABC)
3. The Kids Are Alright (ABC)
4. GLOW (Netflix)
5. Little Dog (CBC)
6. The Marvelous Ms. Maisel (Amazon Prime Video)
7. The Americans (FX)
8. Out of the Vault (CBC)
9. Tom Clancy's Jack Ryan (Amazon Prime Video)
10. Star Trek Discovery (CBS All Access)
Honorable mentions: Barry (HBO), Caught (CBC), Better Call Saul (AMC), Counterpart (Starz), Lodge 49 (AMC)