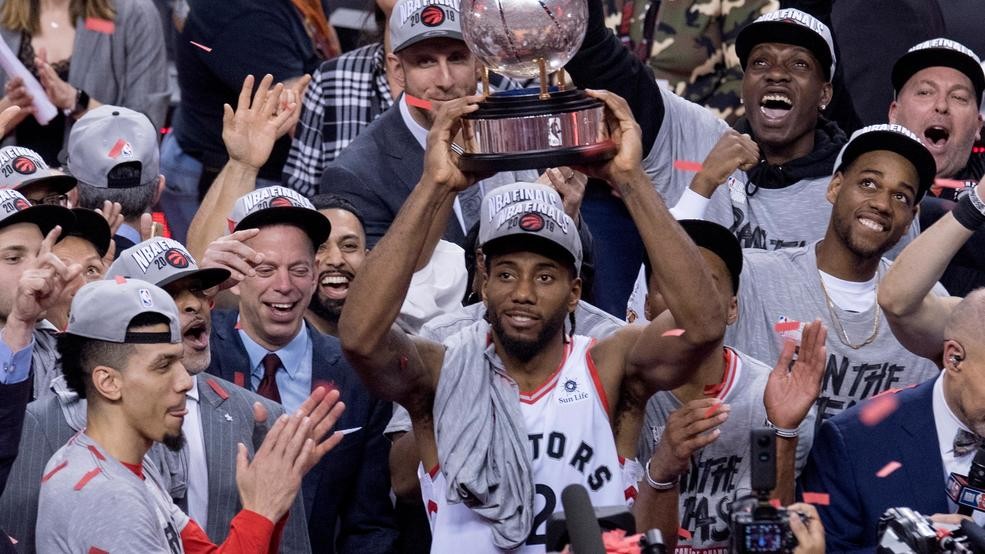 For the first time ever, the weekly list of English Canada's most-watched TV shows is topped by a basketball game.
The sixth and deciding 3rd round playoff game between the Toronto Raptors and the Milwaukee Bucks drew 2,572,000 total 2+ Sportsnet National viewers according to Numeris' average minute audience data. The May 25th game also vaulted the specialty channel's Basketball Central into the same English Canadian Top 30 list, ranking at No. 22 with 756,000 viewers.
In addition, two other Raptors games covered by TSN also charted as the third-most watched shows of the week, drawing 1,792,000 total viewers for the sports network's Tuesday and Thursday Round 3 tilts.
Both Sportsnet and TSN will likely top the list again in the next weekly Top 30 release as the Raptors' record-breaking NBA playoff run continues to leap past NHL Stanley Cup hockey in viewership. Measured so far just in overnight estimates, the first two NBA finals games between Toronto and the Golden State Warriors have already exceeded the 3rd Round totals result among viewers in Canada.
The highest (and only) Top 30 ranking for hockey in Numeris' May 20 to 26 survey saw CBC's broadcast of the sixth and deciding third round game between the victorious St. Louis Blues and the San Jose Sharks draw 1,050,000 viewers May 21. That landed the NHL playoff game between canceled spring series Whiskey Cavalier and another series that is ending, Elementary, for 12th place on the English Canadian Top 30.
The third game of the NBA finals airs tonight at 9 p.m. on Sportsnet with the series shifting to Oakland, Calif.