It's finally true: as he once told John Lennon, Peter Fonda knows what it's like to be dead.
The actor, best known for his counter-culture hero role in "Easy Rider" (1969), passed away last week at 79.
His death was attributed to lung cancer, not a gunshot to the stomach. That was an accidental wound he suffered as a youngster and the reason he told Lennon, at a party, that he knew what it was like to be dead. The remark led to The Beatles' trippy "She Said She Said."
I spoke with him just once, and briefly. It was during a Television Critics Association press tour, back in 2003. He was there to help promote what has become a pretty obscure credit on his resume but one I enjoyed, the Showtime TV-movie "The Maldonado Miracle." Fonda was 62 at the time, and I remember thinking he looked tanned, healthy and a decade younger; the chillest dude in the room.
Fonda played a priest in the movie, which was set and shot in Ureka, Utah. Mare Winningham and Reuben Blades also starred. The film was directed by Selma Hayek, her one and only feature directing credit.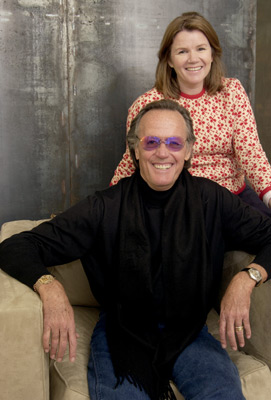 As I recall, Fonda gives a quiet, measured performance as a priest dealing with a statue that miraculously starts "bleeding" in his church. He doesn't want to shake anyone's faith, but he's not much of a believer when it comes to miracles. Fonda's understated performance might remind some of his Oscar nominated role in 1997's "Ulee's Gold." Those parts were as far from "Easy Rider" as you could get, a goal Fonda must have strived for much of his life.
It is interesting to see his IMDb credit right before he broke through in "Easy Rider" — an episode of The Red Skelton Show. The times they were a-changin' for Fonda too; he just happened to be on the lead Harley.
Actually, that didn't just happen. Fonda is credited with co-writing the screenplay for "Easy Rider" along with director/co-star Dennis Hopper and Terry Southern. There has always been debate about who wrote how much. I asked Fonda after the session if it was true that he wrote the basic story while in Toronto. Fonda confirmed this, and went on to also affirm the story that he wrote it as the Sea Horse, a motel at the foot of the Humber river. Commuters traveling along Lakeshore and The Gardiner passed the motel, which was torn down years ago, daily. The colourful sign out front promoted the Sea Horse's most famous feature: waterbeds.
Being stoned on a waterbed with a typewriter — how else would you write "Easy Rider"?
I think he even tried to break down a little how the other two guys contributed to the script. Even if I could find the tape recording of out interview, it is likely on a micro cassette, a format about as accessible these days as Betamax. It was really more of a walk-and-talk anyway, but my memory is that the lanky actor was in no hurry, was happy to talk Toronto and could not have been friendlier.
And, yes, he did know what it was like to be dead — charming.