You know how you can be shocked and not shocked at the same time? That was me yesterday upon hearing the news that Nick Kypreos and Doug Maclean were adios at Sportsnet.
Rogers has had the broom out for months as losses continue to mount in connection with their ever-escalating (it gets more expensive every year) $5.2 billion NHL rights deal.
It was the investment everybody else said they should have made back when Rogers made it in 2013. Back then, Bell/CTV jettisoned their top TV exec when he didn't ice the deal. With changing trends in TV consumption, media advertising and ever splintering competition, Phil King now looks like a genius.
The two top Rogers Media programming executives in place at the time are long gone and other heads continue to roll. Bob McCown, Kypreos, Maclean and now also John Shannon.
Kypreos was, for me, the punchiest member of the Hockey Night in Canada panel. The former player spoke from the gut, with passion, emerging as a very effective commentator in a broadcasting career than has spanned, surprisingly to me, 22 years. The official report is that the departure was a mutual decision, and Rogers praised Kypreos for his efforts upon his exit.
He was equally effective on radio, especially when he guested on McCown's Fan 590 sportscasts. The zither music always meant Kipper was in the house, or at least on the phone. There was a chuminess that was earned as Kypreos' kidded back and took no prisoners. It takes years to build those kinds of relationships between TV and radio personalities and then those personalities and listeners and now — boom! — all gone.
Doug Maclean's exit also leaves Sportsnet diminished. He was a savvy insider, bringing a coach's perspective. He also was a great foil for McCown, like listening to guys in a bar tell the stories that shouldn't get on the radio.
Another Sportsnet contributor I'll miss is Shannon. The former Hockey Night producer was like your favourite uncle; Cliff Clavin knowledgeable, funny.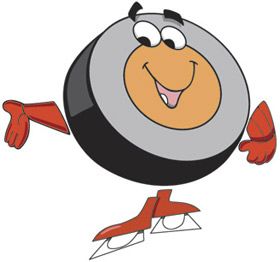 Hmm. McCown, Kypreos, Maclean, Shannon. If only there was some way for them all to get together again, something like, say, a podcast.
Meanwhile, the Leafs better come out of the gate gangbusters or by November sitting next to Ron MacLean on Hockey Night in Canada: Peter Puck.