CBC's week-long mid-season roll out of new and returning shows seemed to run into a wall of clutter Wednesday, at least in overnight estimates.
Third year series Burden of Truth returned at 8 p.m. to 265,000 overnight, estimated viewers. At 9 p.m. on CBC, the premiere of the cross border spy drama Fortunate Son was equally unfortunate, drawing an estimated 271,000 viewers in overnights across the nation. Set in the late '60s, the Calgary and Ladner, B.C. based drama stars Kari Matchett (Covert Affairs) as an American activist pursued into Canada by FBI agents trying to round up draft dodgers as the war in Vietnam escalates. Stephen Moyer (True Blood) is among the agents in hot pursuit.
Both shows shed viewers from the 429,000 who watched Family Feud Canada at 7:30 p.m. on CBC.
On other channels, viewing levels also seemed lower than usual in overnights. Citytv for the first time in ages emerged with bragging rights on the night among the broadcast networks thanks to its trio of Chicago-based imports. The estimated audiences there went Chicago Med 744,000, Chicago Fire 861,000 and Chicago PD 625,000.
CTV's night started slowly with the reality import Flirty Dancing (400,000). An umpteenth season of Criminal Minds premiered to 735,000 estimated viewers, while rookie drama Stumptown managed 697,000 in overnights. Global also has a relatively soft night, beginning with Undercover Boss (471,000), a more robust take with Modern Family (730,000), back down again with Single Parents (461,000) and nosediving with a repeat of 9-1-1 (220,000).
Where'd everybody go? Another 108,000 went to CTV2 to watch the same episode of Criminal Minds that aired on CTV. That's a new one. Maybe others made a New Year's Resolution to PVR more. Look for all of these show numbers to jump around 20 per cent once the Live+7 take is added.
Sportsnet National had the night's most-watched show, a broadcast of the Toronto Maple Leafs shootout loss to the Winnipeg Jets. That drew an overnight, estimated 1,232,000 viewers. Over at Sportsnet One, 453,000 caught the Toronto Raptors overtime win vs. the Charlotte Hornets.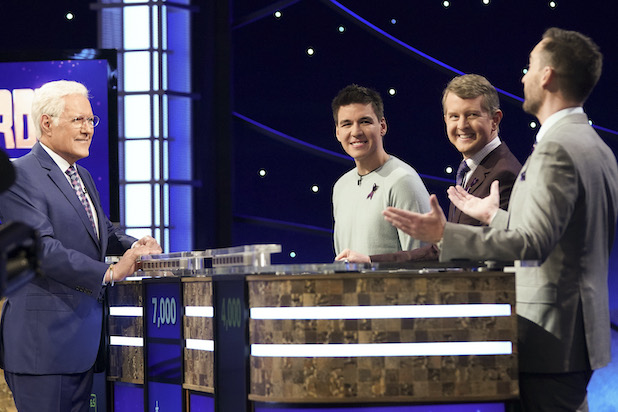 And others were busy watching Jeopardy! The big draw on YesTV was the Jeopardy Greatest of All Time Tournament, which pulled 570,000 viewers in overnight estimates. The answer, of course, is Alex Trebek.