Tough as Nails could describe how we've all had to become over the past 11 or 12 months.
It's also a reality series, celebrating ordinary working heroes, created and hosted by The Amazing Race's Phil Keoghan. Season 2 premieres Wednesday Feb. 10 on CBS and Global.
Keoghan and his wife Louise co-executive produce the series. Both took part in a recent CBS/TCA virtual press session over zoom where they were seen live from their native New Zealand. Keoghan explained that they managed to scramble down there for Christmas to see family; the remote island region has been very (and very successfully) restrictive throughout COVID times.
Keoghan explained on the CBS zoom call that the inspiration behind Tough as Nails was his grandfather. He spent a lot of time with his grandparents when he was in high school, and noted that they never had a chance at a high school education.
"I got to spend so much time with my grandfather, learning how to use tools," said Keoghan.  "And I always looked up to him, and it always irked me that some people somehow look down on people who maybe didn't get a chance at an education but who still have these incredible life skills."
Keoghan noted that there are plenty of reality shows celebrating people who are good at singing, dancing and designing, "but I felt maybe there was a place for acknowledging these people who keep a country running."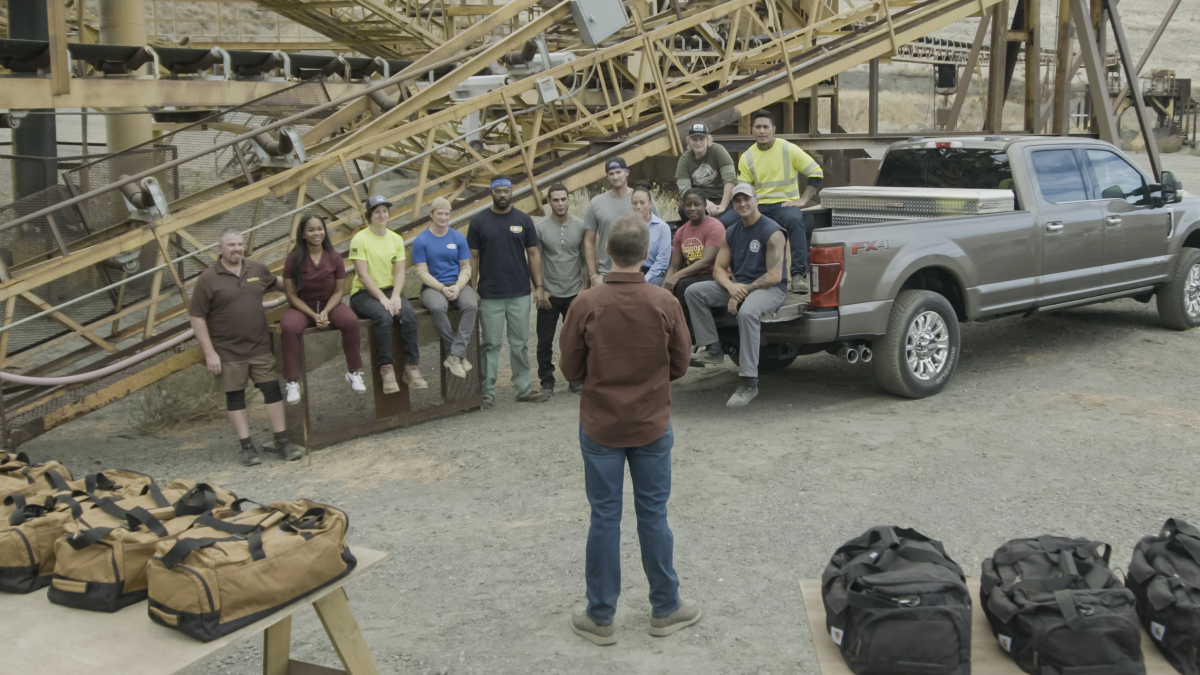 The second season features 12 hardy contestants, six men and six women.       
"It was very important for us to have men and women competing side by side with each other," said Keoghan.  "We didn't want to have a male competition and a female competition. I mentioned I'm here in New Zealand.  I'm at my mom and dad's place.  My parents are 78. My mother, who is 78, is not as strong as my dad, physically, but I will tell you that, mentally, she is the toughest person that I know.  And so we are looking on Tough As Nails to redefine what it means to be tough."
With production on less socially distanced Survivor continuing to be sidelined throughout the pandemic (the long-running reality show missed the fall window as well), Tough as Nails has been hammered into the Global and CBS schedules. The series returns tonight, Wed., Feb. 10, at 8 p.m.