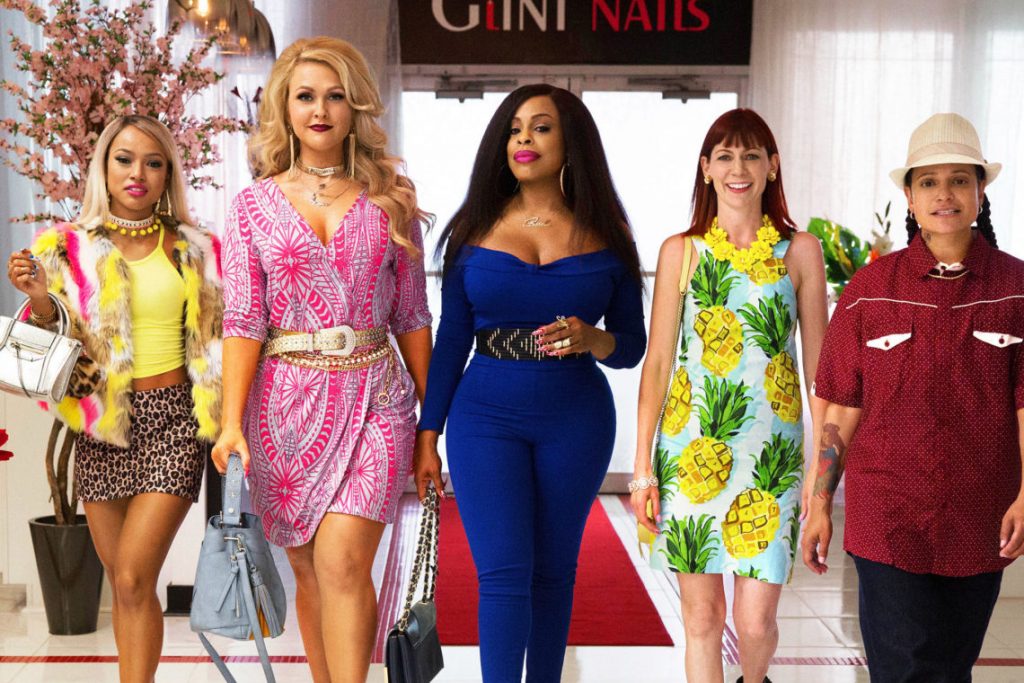 TNT's outrageous serial drama Claws, starring Niecy Nash as the bad-ass owner of a South Florida nail salon, will return for a fourth and final season Dec. 26 on TNT (and, hopefully, on CTV Drama).
Dean Norris (Breaking Bad) plays an over-the-top baddie on the series, with Carrie Preston, Judy Reyes, Karrueche Tran and Jenn Lyon chewing up scenery left and right as the tough-as-nails nail girls. The series is executive produced by Janine Sherman Barrois, Rashida Jones and Will McCormack and created by Eliot Laurence.
It's ben a guilty pleasure in our house, one of those WTF shows that keeps daring you to run screaming from your screens with every crazy cliffhanger.
TNT, a WarnerMedia US cable network, had Preston, Tran, Reyes and Lyon take part in a lively Television Critics Association video conference call Thursday.
Nash wasn't part of the call but, in a pre-taped video, set up a clip from the series and suggested her co-stars "will be more than happy to stand in my stilettos and dish you guys all the tea."
The other actresses were asked if they think fans will embrace the way the series finally ends.
"In Clawsian style, as we say, you're still left on a cliffhanger," says Tran, whose character started out as a stripper. "I think they're gonna love it."
A lot of the dialogue is so out there it sounds like a parody of Blacksploitation films from the '70s. How, they were asked, do the actors keep it together?
"We crack up all the time," said Preston. "I have never laughed so much on a TV show in my life. And then, of course, we're kind of queens of making a meal out of a snack."
The costumes are equally out there. "That was like one of my favorite parts about playing Virginia," said Tran. "Her outfits, the smaller, the shorter, the better, okay. If the butt isn't out it's not Virginia."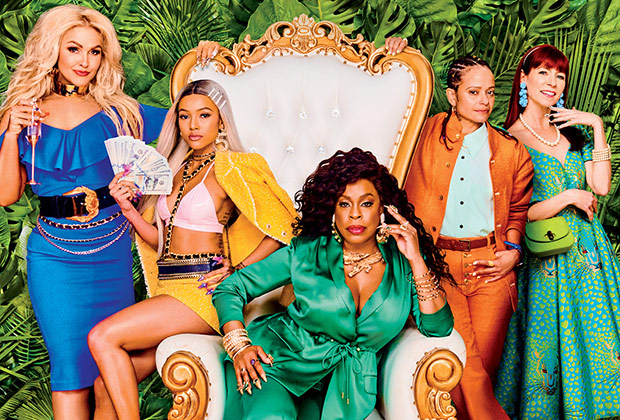 The actresses joked about how shooting the series in New Orleans, which doubled for Florida, was not condusive to wearing so many skin tight costumes. Too much tasty and heavily salted food made its way to the set, apparently.
Reyes, formerly best known for Scrubs, said that playing Annalise "Quiet Ann" Zayas was truly liberating in many ways.
"You know, we collapse into the character," said Reyes. "We're just completely in love with every single one of these women, completely safe in the costume of the character from the hair down to the shoes, which I think taught me something at this age, for me, as an actor, to just inhabit it and live in it."
Preston went so far to suggest Claws was "ahead of the curve" in terms of portraits of female empowerment on television, especially through the "#metoo" era.
"We were pushing that … sense of women working with each other, not against each other, diversity onscreen. Not just racially, but economically, and just being able to take charge of our own lives and not depend on men to allow that to happen."
Co-star Lyon responded to a question about the show's legacy, coming on the heels of such critically-revered and epic male anti-hero portraits as The Sopranos and Breaking Bad.
"Like Walter White or Tony Soprano," said Lyon, "these women are flawed, complicated, anti-heroes almost. You may not agree with their choices — like Tony Soprano just murdered a guy in his yard — but you understand the complications of what is their driving force. And the fact that the women get to do that and don't have to be likable in that way, I think is pretty revolutionary."