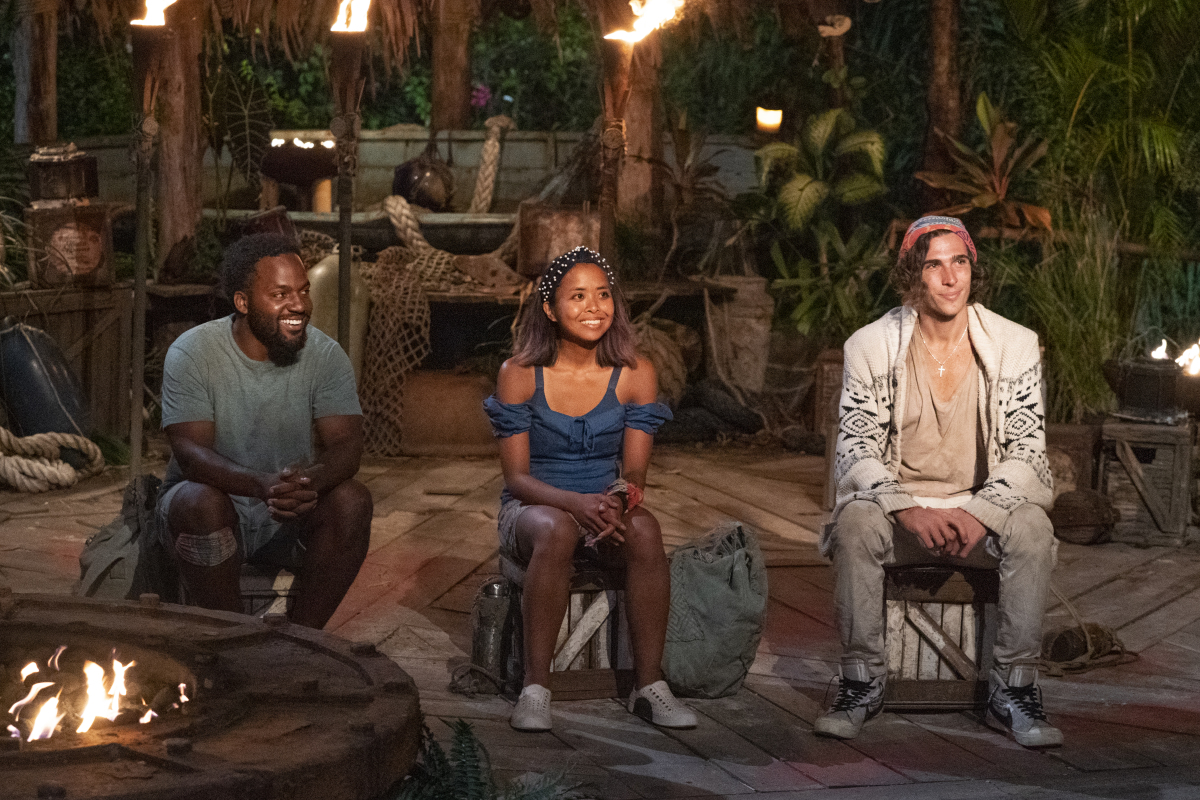 HIstory was made on Survivor Wednesday night as Erika Casupanan bcame the first Canadian winner.
Originally from Niagara Falls, Ont., the 32-year-old former Communications manager took the million-dollar (US) top prize. She's the first Canadian ever as well as the first female player in the last seven editions. Twelve of the past 15 winners have been men.
While it was kept secret, Casupanan's victory was awarded last May when the series wrapped in Fiji. In the past, winners were declared live at a reunion gathdring at CBS Television Studios in Los Angeles. Flying contestants back for a public gathering in front of fans has become very complicated, especially now with a fourth wave starting to crest.
The 41st edition of the series was very popular in Canada. With an average minute audience of 1,562,000 viewers, it ranked as the fourth most-watched show in Total, Live+7 viewers in all of English Canada in the latest Numeris Top-30 (Nov. 29-Dec. 5).
The CBS series sat out two editions in 2020 and 2021 due to the pandemic. Ratings are down this season in the US, but so is almost evrything on broadcast television. The lack of a live result show may dent numbers for Wednesday's three-hour season finale. A Canadian winner might also hurt the American ratings. Home market rooting interests matter; when The Toronto Blue Jays won back-to-back World Series titles in the early '90s, US ratings for MLB playoff showcase dipped significantly.
That may have been one reason Survivor was only open to Americans until these last few editions. Another may have been insurance reasons; contestants have to sign a phonebook-thick waiver before joining the series. I once asked executive producer Mark Burnett if there might one day be an edition of the series played in Canada — perhaps in the snows off Baffin Island. Burnett, who employed Canadian crews for his first expedition series prior to Survivor, doubted that would happen. It may have had something to do with skimpy bathing suits and snow not mixing.
Another factor in a dampening of interest in the series: these days, everybody is a survivor. Just going to the store, or a restaurant, or a cinema, is a calculated risk. Watching a show called Survivor may not hold the same kind of escapist kick as it did back when people first began to gather around the Tiki torch and pass the Doritos.
Still, congrats to Casupanan, winner of what host Jeff Probst proclaimed as the toughest Survivor championship ever.