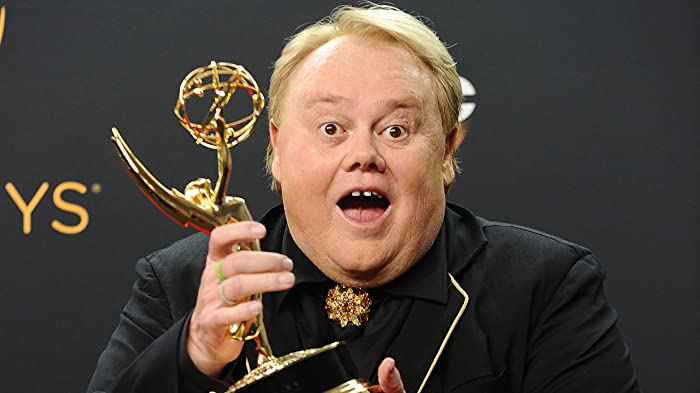 Louie Anderson won three Emmy awards. One as a woman.
The Minnesota-born comedian played Christine Baskets, mother to professional clown Chip (played by Zack Galifianakis), on the FX comedy Baskets (2016-2019).
"I feel wonderful about the award, for two reasons," Anderson told reporters gathered in Pasadena, Calif., in 2017 for the semi-annual Television Critics Association press tour.
"One, it makes people watch Baskets; two, my mom. It was her award. I stole every nuance, glance, purse of the lips."
Anderson passed away Friday in Las Vegas as a result of complications from Diffuse large B cell lymphoma; he was 68.
Twenty-twenty-two has not gotten off to a very happy start with the passing of comedians Bob Saget and now Anderson, both beloved by peers and fans alike.
Anderson achieved the dream of every comedian by killing it on his very first appearance on The Tonight Show starring Johnny Carson. On that November of 1984 night, the career-making NBC host even called Anderson over for a handshake after the set.
After crafting jokes for other comedians, including comedy legend Henny Youngman, Anderson had some A-list material. Still, all those "fat" jokes would hardly play today. Nonetheless, watch the first four minutes of this routine and try not to laugh out loud as he rips into himself:
As the 10th of 11 children in a family with an abusive father, Anderson did not have the happiest of childhoods. He managed to spin enough warmth and humour out of his early day to create Life With Louie, an animated Fox Saturday morning series that aired from 1994-1998 and won two daytime Emmy Awards.
Later, from 1999-2002, he hosted Family Feud, bridging the years between Richard Dawson and Ray Combs and later Richard Karn, John O'Hurley and Steve Harvey.
He made several film appearances, including small, showy roles in "Ferris Bueller's Day Off" and on Eddie Murphy films "Coming to America" and, just last year, "Coming to America 2."
Anderson endured, appearing in several one-off roles on TV series such as Chicago Hope and Scrubs. He did TV stand-up specials and wrote bestselling books, including "Hey Mom: Stories for My Mother, But you Can Read Them Too" (2018).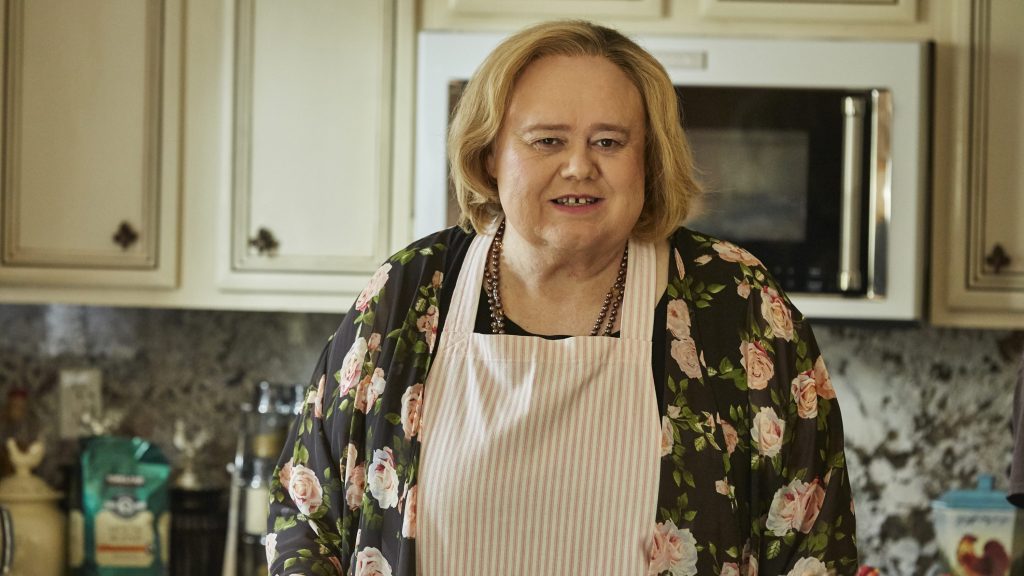 It was Baskets, however, which gave the comedian a worthy second act along with an Emmy win and three consecutive nominations.
The real award was just being on Baskets, he told critics on that TCA press visit.
"We all worked very hard on the show. Every single person. And we loved it," he said, singling out fellow comedian cast members Galifianakis and Martha Kelly (Chip's friend Martha).
"We're just trying to make each other laugh and have a little more fun in life."
Which pretty much sums up Life with Louie.