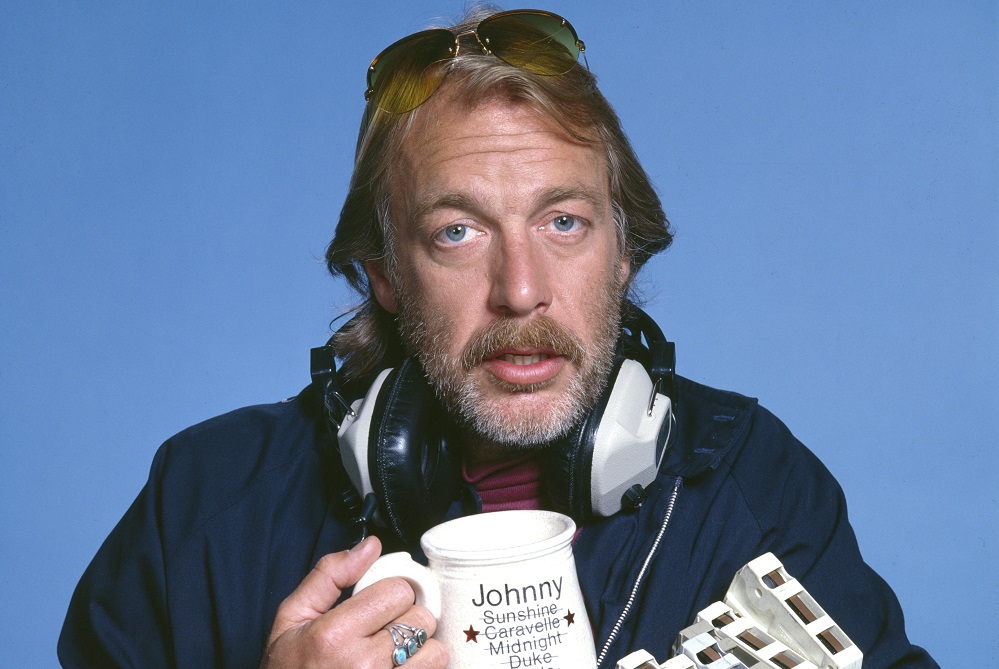 When I interviewed him in 2014, Hugh Wilson, the creator of WKRP in Cincinnati (1978-82), admitted many of the episodes of the series were a tad underwritten.
"In the beginning, he said, "the scripts were pretty tight. By the third year, we almost had blank pages, we were so far behind."
Fortunately, Wilson had cast Howard Hesseman, a founding member of the San Francisco-based improv comedy troupe The Committee. as Cincinnati rock radio station DJ Dr. Johnny Fever. Relaxed and fearless, Hesseman was in many ways the show's secret weapon: he could be counted on to turn any scene into an improv exercise, ad-libbing much of his own dialogue.
After undergoing colon cancer surgery in 2021, the actor passed away January 29 in Los Angeles. He was 81.
Hesseman had many acting credits over a career spanning six decades. Early credits include The Andy Griffith Show, Dragnet 1967 and The Smothers Brothers Comedy Hour (where he performed as part of the improv comedy troupe The Committee). He shone as a recurring character as one of Dr. Hartley's patients in another MTM comedy, The Bob Newhart Show. He stood out in small roles in feature films such as "Billy Jack," "Shampoo" and "This Is Spinal Tap." He kept working in recent years on shows such as Chicago Med and Fresh Off the Boat.
He will forever be remembered, however, as 'KRP's well-traveled Morning Man, Johnny Fever. Besides his comedy troupe training, Hesseman did have some actual radio station experience to draw on for that role. Other cast members, such as Tim Reid (who played fellow DJ Venus Flytrap) , also had comedy club chops. The entire cast, including Loni Anderson, Jan Smithers, Richard Sanders, Gary Sandy, the late Gordon Jump and Frank Bonner, played characters so well-defined that they all seemed able to roll with just about any situation.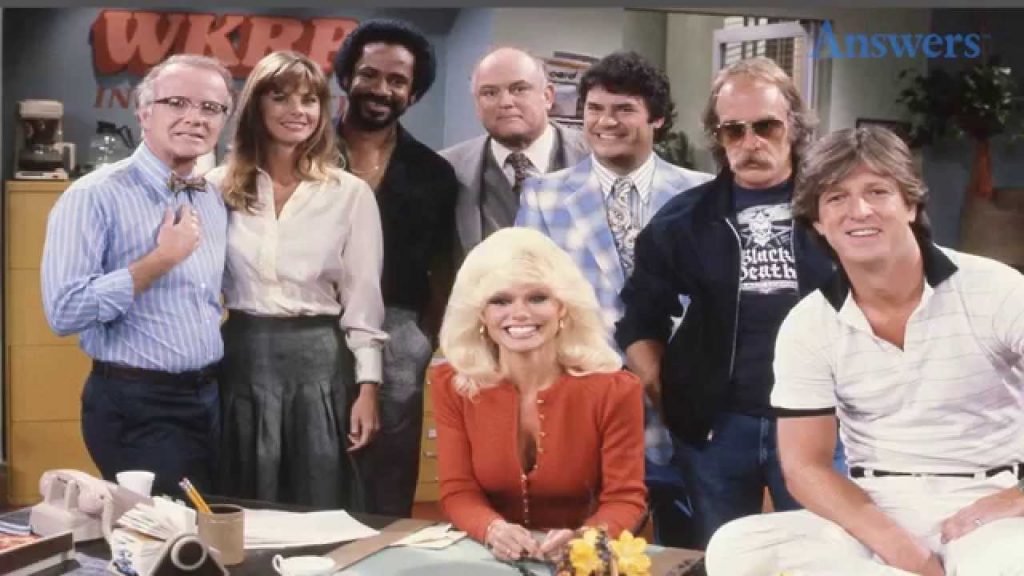 Wilson, together with some great directors, including Jay Sandrich who did the pilot and Assad Kelada, helped everybody hit their marks. Adding to the live performance energy of the series was the way it was shot. Most sitcoms are recorded twice with separate studio audiences brought in for both takes. Wilson scrapped the Friday afternoon audience, welcoming the crowd in the bleachers for the evening and keeping the afternoon run-through for backup. The cast was famous for zipping through a taping in 90 minutes, with everybody out of there by 9 p.m.
Contemporary studio audience shows such as Laverne & Shirley, shot on a neighbouring sound stage, dragged on through the night. "We'd hear about Laverne & Shirley shooting until two in the morning," says Wilson. "I thought that was just toxic."
Hesseman's character, Fever, was clearly enough of a hippie you were left with the impression that he smoked weed all the time, including on the air. Even before the arrival of the "Just Say No" '80s, this was a broadcast network no-no, so you never actually saw Johnny get stoned.
"I would sometimes have him stepping out of a closet waving his hand as if to clear the smoke," says Wilson of his scripts. The network censors would insist that those scenes be cut. Soon it became a strategic game for Wilson. "I knew they were going to get it but I would pretend to be all offended and they would give me something else."
Hesseman, however, was able to convey a lot with a droopy eyelid or a hangdog expression. In one of the series best episodes, the first year entry "Fish Story," there is a storyline where a police officer is trying to demonstrate how alcohol impedes one's reaction time. Fever, of course, just gets more adept and dexterous the more drinks the cop forces into him.
The writers threw everything at Hesseman as the years went by. The actor could take a far-out premise — Johnny is convinced he is hearing directly from God — and Hesseman could play it for broad laughs while still touching viewers and leaving them with much to think about later. Other episodes had the character dealing with ex-wives, flirting with TV fame, even taking on the person everybody feared the most — Mr. Carlson's mother and flinty station owner (Carol Bruce).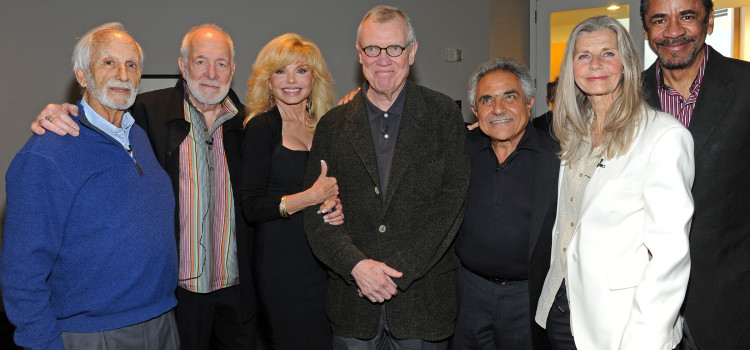 At a 2014 Paley Center cast reunion for the series, Wilson revealed that he never could get Hesseman to sign a contract — a situation no network would knowingly tolerate and which usually led to re-casting. Wilson, who knew Hesseman's value from The Committee, took a chance and hired him anyway. The actor could have walked away at any point, but never did. He even appeared in and directed a few episodes of the syndicated spin-off series, The New WKRP in Cincinnati (1991-93).
When Hesseman went on to star as a schoolteacher in Head of the Class (1986-1990), he quit before the fifth and final season (where he was replaced by Scottish comedian Billy Connolly). Prior to that classroom comedy, Hesseman spent two seasons as Bonnie Franklin's love interest on One Day at a Time (1982-84).
He also hosted Saturday Night Live on three occasions, including one where he helped pay tribute to the late John Belushi.
"Impossible to overstate Howard Hesseman's influence on his and subsequent generations of improvisors," tweeted his lifelong friend Michael McKean. "The first time I saw him on stage (Troubadour, '71, with The Committee) I saw that he was the real deal."
That was an impression that shone through for viewers, every time.