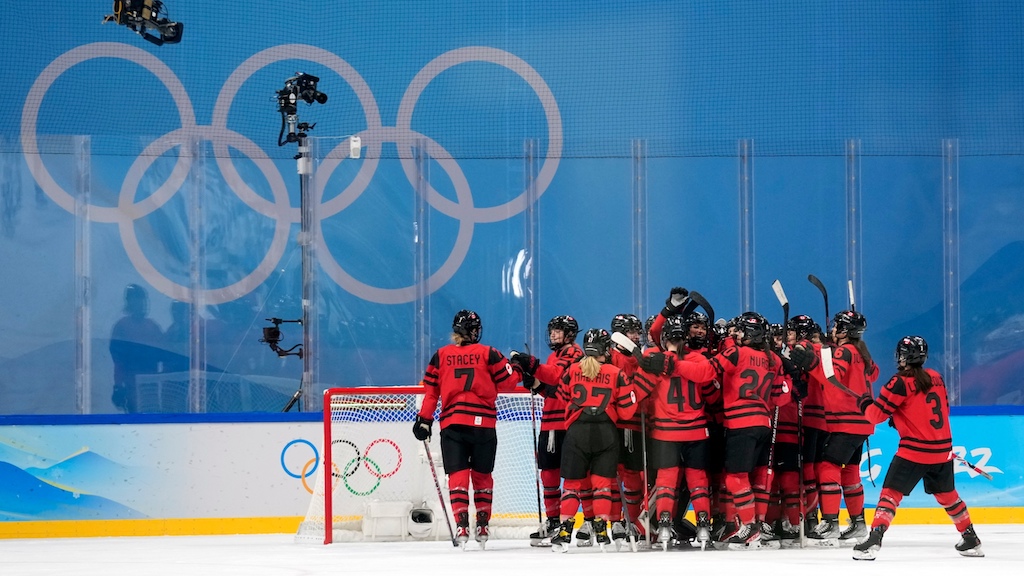 Swifter, Higher, Stronger. No, that's not the latest COVID-19 variant. That's the motto for the Olympic Games, taking place this month in Beijing. With people just allowed (again) back into restaurants and movie theatres, are viewers ready for another international sports competition? It seems like the Summer Games from Japan were less than a year ago. Wait, they were!
Rights holders CBC and NBC sure hope these Games capture audiences the way they usually do, although the absence of NHL players will be a bodycheck to Olympic Men's Hockey ratings. Still, Canada tends to shine in winter events such as skiing, curling, speed skating and all the fancy new trick sports.
Then there is the Super Bowl Feb. 13 on CTV, TSN and NBC. LA vs Cincy are not the usual suspects. Will that spike interest in the game?
There will, of course, be plenty of non-sports programming to watch and stream on other channels this month. (UPDATED Feb. 16):
TUES/FEB.1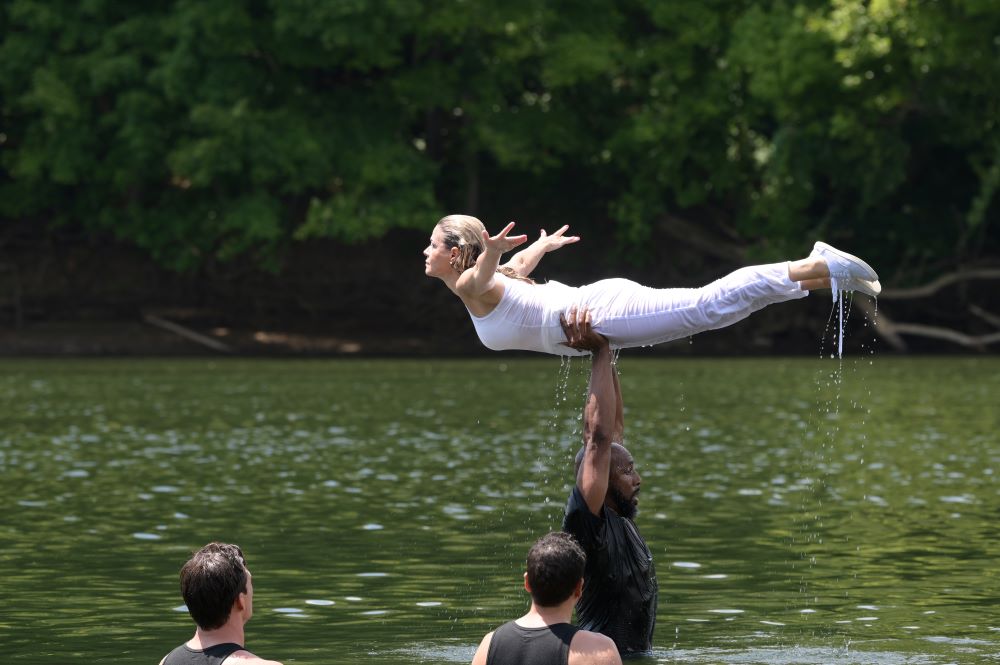 The Real Dirty Dancing (Fox). Nobody puts the remote control in the corner as dancers compete to perform dance movies from the old Patrick Swayze movie.
Raising Dion (Netflix). This is not about Renee incubating Celine but rather a school age kid (played by Ja Siah Young) who starts exhibiting super powers. Soon other super kids are battling monsters in Atlanta.
RuPaul's Drag Race UK vs The World (Crave). Canada's Jimbo and Lemon battle international competitors for the title of Queen of the World.
Terry Bradshaw: Going Deep (HBO; Crave). The four-time Super Bowl champion and Fox Sports commentator is profiled.
WED/FEB. 2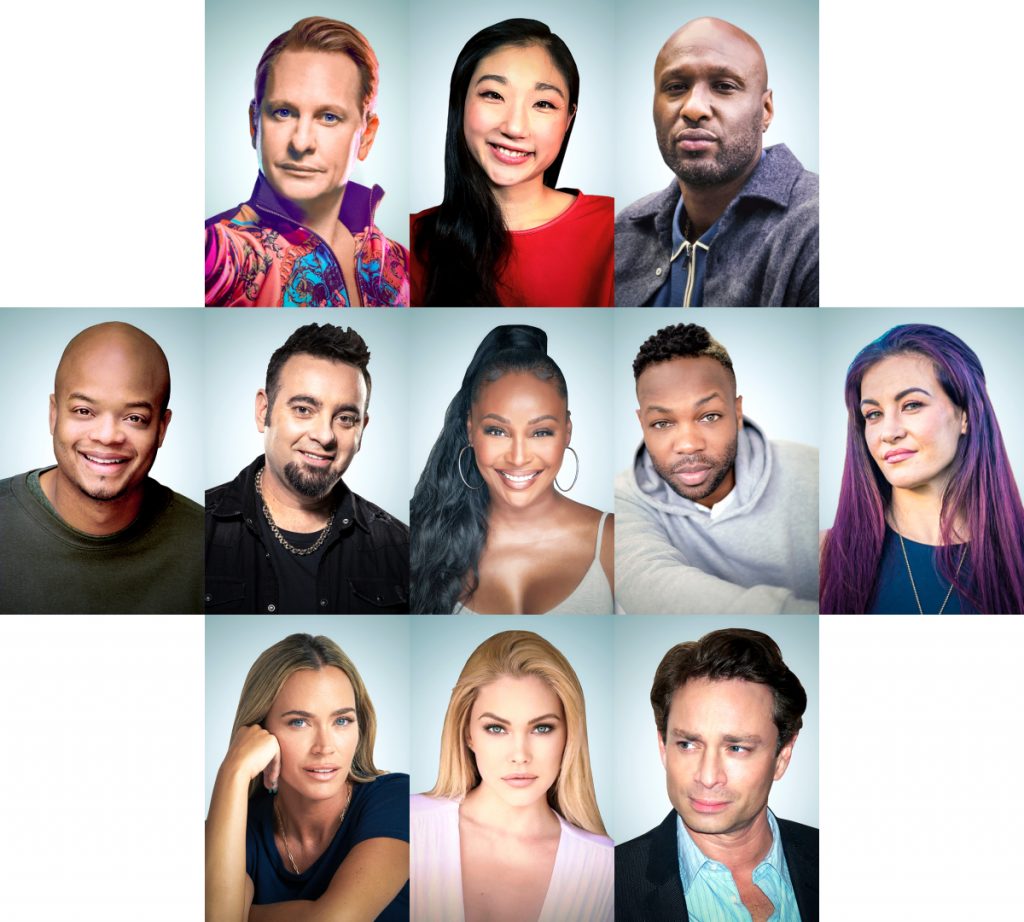 Celebrity Big Brother (CBS). Carson Kressley, Mirai Nagasu, Lamar Odom, Todd Bridges, Chris Kirkpatrick, Cynthia Bailey, Todrick Hall, Miesha Tate, Teddi Mellencamp, Shanna Moakler, and Chris Kattan are the 11 houseguests in this third celebrity edition. So that's an Olympic medalist, a two-time NBA champion, a former boy-band heartthrob, an '80s sitcom star and a room full of whozat?
Pam & Tommy (Hulu). Convincing look-a-likes Lily James and Sebastian Stan star as Pamela Anderson and Tommy Lee in an eight-part series about the former sex tape couple. Taylor Schilling, Nick Offerman, Pammy's fellow BC native Seth Rogen (also a producer), and Andrew Dice Clay also star but the guy who really sticks out is Jason Mantzoukas as the voice of Tommy Lee's penis. (
THURS/FEB.3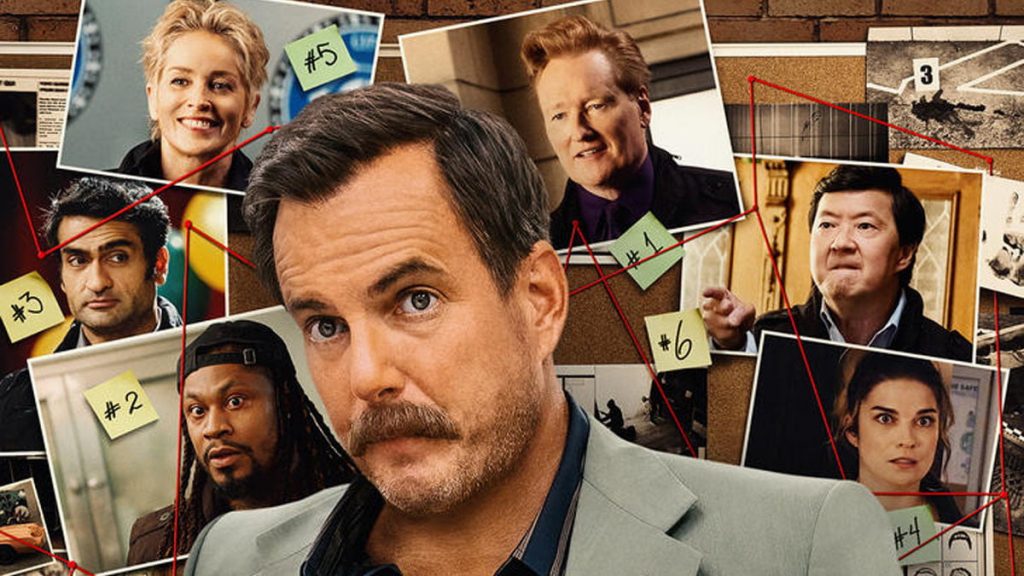 Murderville (Netflix). If you liked Only Murders in the Building, here is another comedic take on the murder mystery genre. Will Arnett slaps on a moustache and stars as a detective who investigates a different murder over six different episodes. Each time, he's paired with a different celebrity partner, and they are Kumail Nanjiani, Conan O'Brien, Annie Murphy, Sharon Stone, Ken Jeong, and Marshawn Lynch. Here is the killer twist: the guest star must improvise their lines and guess the identity of the murderer by the end of each episode.
Soul of a Nation: X/onerated — the Murder of Malcolm X and 55 Years to Justice (ABC).
FRI/FEB. 4

2022 Winter Olympics Opening Ceremony (NBC; CBC). Live from China. Officials try to ignore the pandemic as athletes not in isolation parade around until they get infected. The big show in Beijing begins at 6:30 am ET on NBC as well as on CBC, CBC News Network, TSN and Sportsnet. Live streams will also be available via the free CBC Gem streaming service, CBC's dedicated Beijing 2022 website (cbc.ca/beijing2022), and the CBC Sports app for iOS and Android devices. Opening Ceremony co-hosts are Scott Russell, Adrienne Arsenault and Andrew Chang. CBC, along with its broadcast partners TSN and Sportsnet, plan to offer more than 1200 hours of broadcast coverage, with an additional 2500 hours of live sport on CBC Gem.
Phat Tuesdays (Amazon Prime Video). This three-part series looks at the Tuesday night showcase for Black comedians that occurred at the Comedy Store in the '90s. Dave Chappelle, Tiffany Haddish, Nick Cannon, Anthony Anderson, Steve Harvey, Lil Rel Howery, Craig Robinson, Chris Tucker, JB Smoove, Cedric the Entertainer, and others are seen in old clips and in new interviews.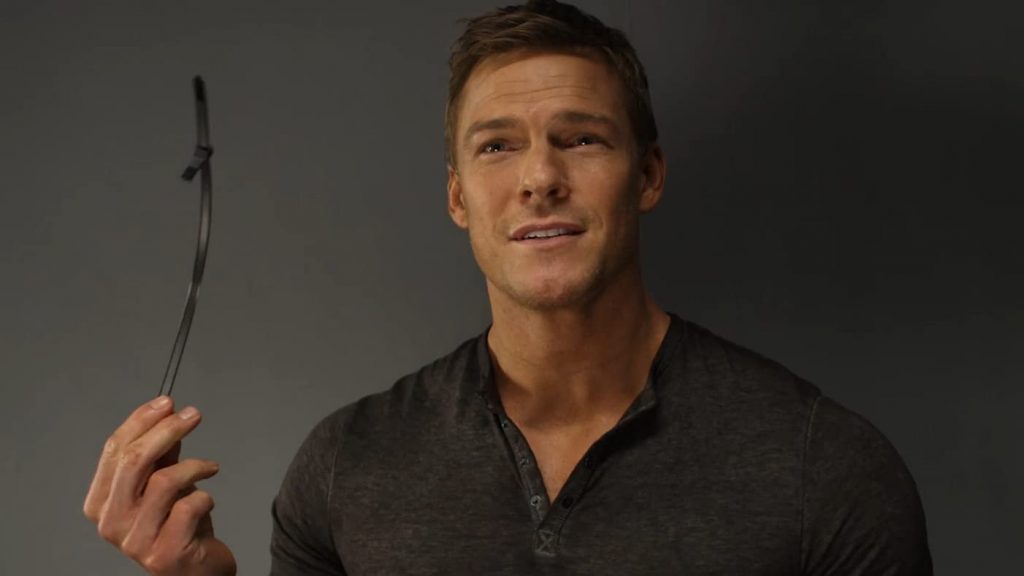 Reacher (Amazon Prime Video). Spun off from Lee Child's original novels as well as two movies, this series stars Alan Ritchson (above) as former military cop-turned-drifter. Kristin Kreuk (Burden of Truth) co-stars, with eight episodes available for streaming.
Suspicion (AppleTV+). This eight-episode, UK-produced political thriller is based on an Israeli series called False Flag. Uma Thurman, Kunal Nayyar, Noah Emmerich, and Georgina Campbell star.
SUN/FEB.6
Power Book IV: Force (Starz; Crave). The latest Power spinoff stars Joesph Sikora as Tommy Egan, who leaves New York for Chicago on a quest to become the Windy City's biggest drug dealer. Gabrielle Ryan, Issac Keys, Tommy Flanagan, Shane Harper, and rapper Jeremih are also featured.
MON/FEB. 7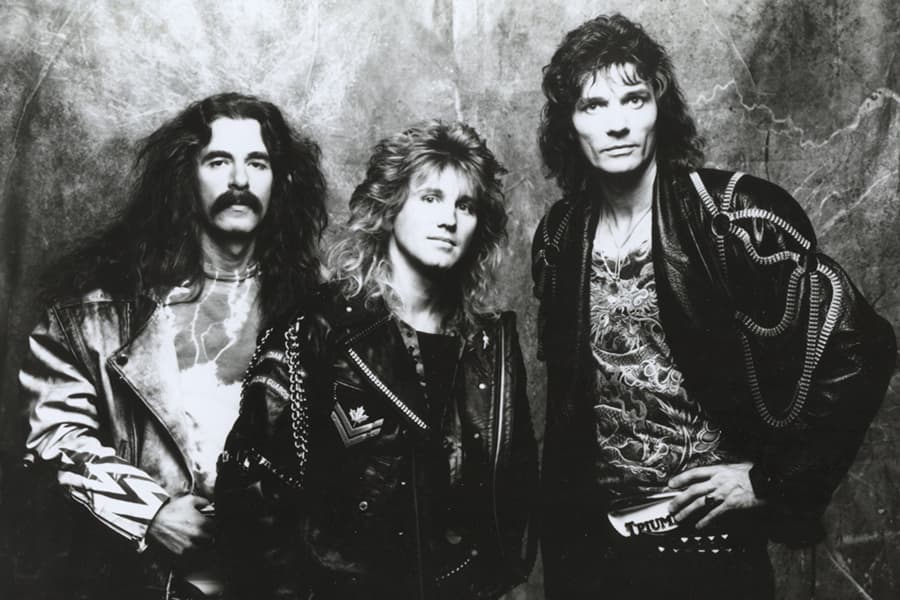 Triumph: Rock & Roll Machine (Crave). This Crave original documents the career of the Toronto hard rock trio that was just a miniature Stonehenge away from being Spinal Tap. Popular in the '70s and '80s, Triumph all but dissappeared in the '90s. Find out what happened to Rik Emmett, Mike Levine and Gil Moore, including scenes from a reunion show in 2019.
TUES/FEB. 8
Jeopardy! National College Championship (ABC). Mayim Bialik hosts this primetime tournament, which will air on Tuesday, Wednesday and Thursday nights through Feb. 22.
Super Bowl Greatest Commercials: All-Time Classics (CBS). Complete with several not-so-great commercials!
WED/FEB. 9
Fairview (Comedy Central). Set in a fictional small town, this is another adult animated comedy with a political bent, from Stephen Colbert and the folks who who brought you Our Cartoon President.
THURS/FEB. 10
Pillow Talk (Crave), This 10-part docucomedy takes place entirely in two bedrooms where four couples and one set of roommates get spied upon. Adapted from a French-language series.
The Girl Before (HBO; Crave). Gugu Mbatha-Raw stars as Jane, who moves into a minimulist house designed a top architect (David Olelowo) with that catch that she must abide by his peculiar house rules. Findinmg out about girl who lived there before (Jessica Plummer) just creeps her out even more. A four-part miniseries.
FRI/FEB 11
everything's gonna be all white (Showtime; Crave). This three-part docuseries mixes history with humour as it explores racism, exploitation and discrimination in America. From Sacha Jenkins.
Inventing Anna (Netflix). Julie Garner plays a Russian scam artist who infiltrates New York's high society and steals millions of dollars by posing as a German heiress. Based on a New York Magazine article and the first series created by Shonda Rhimes (Grey's Anatomy) for Netflix. Anna Chlumsky, Laverne Cox also star.
"Marry Me" (Peacock). Jennifer Lopez stars opposite Columbian pop star Maluma and Owen Wilson in a musical rom-com directed by Kat Coiro. Also in theatres.
SAT/FEB. 12
Puppy Bowl Presents: Puppy Mania (discovery+). Reality competition has gone to the dogs.
SUN/FEB. 13
Bel-Air (Peacock). An updated look at The Fresh Prince of Bel-Air, re-booted as an hour-long drama. This time Will Smith acts as executive producer, with Jabari Banks as the new fresh prince as he travels west from Philly to LA.
Hidden Assets (Super Channel). In this police drama, a detective in the Irish Criminal Assets Bureau (played by Angeline Ball) reveals that a small-time drug dealer has been receiving substantial funds frm an untraceable source — not in cash, but in rough diamonds. Peter Coonan, Wouter Hendricks and Simone Kirby also star.
Puppy Bowl XVIII (Animal Planet). We've heard of underdogs buyt this is ridiculous.
Super Bowl LVI (NBC; CTV). It may be a letdown after some of the most spectacular playoff games in NFL history, but the Cincinnati Bengals and the hometown favourite Los Angeles Chargers will play the game anyway. The halftime show features Kendrick Lamar, Eminem, Dr. Dre, Snoop Dogg, and Mary J. Blige.
MON/FEB. 14
Into the Dark (Hollywood Suite). This 24-film horror anthology starts with some bad romance including the premieres of "Down" (2018) and "My Valentine" (2019). Other movies in the series will touch on a holiday story. STars and titles include Jimmi Simpson ("Westworld"), Judy Greer ("Halloween Kills"), Barbara Crampton ("Re-Animator"), Will Wheaton ("Stand By Me"), Lukas Gage ("The White Lotus"), and Samantha Mathis ("American Psycho").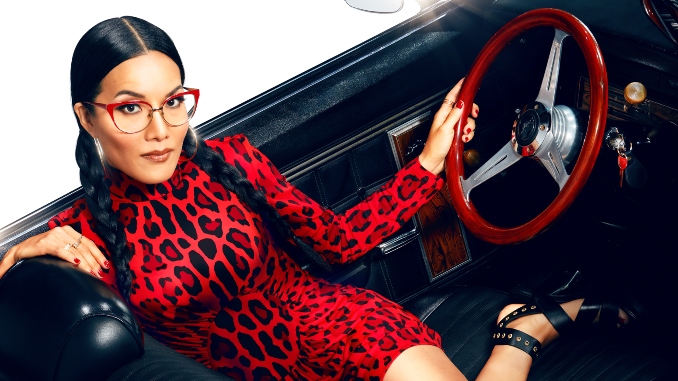 Don Wong (Netflix). Outrageous comedian Ali Wong is back with her third Netflix stand-up comedy special — and this time she's not pregnant! Taped last November in New Jersey.
State of the Union (Sundance; AMC+). Writer Nick Hornby and director Stephen Frears are back in a new season of this short-form anthology series featuring a new cast. Two very good actors, Brendan Gleason and Patricia Clarkson, are now the couple in the middle of a marital crisis who gather for a quick 10-minute drink before heading to their weekly marriage counselling session.
WED/FEB. 16
Jeen-yuhs: A Kanye Trilogy (Netflix). This three-part documentary looks at rapper Kanye West's career over the past two decades. Directed by Coodle & Chike.
THURS/FEB.17
Par-lay: The Fred Vanvleet Story (TSN). A profile of the Toronto Raptor's point guard who grew up in Rockford, Illinois, and became a naionally ranked NCAA recruit before arriving as part of Toronto's first NBA championsip team.
FRI/FEB. 18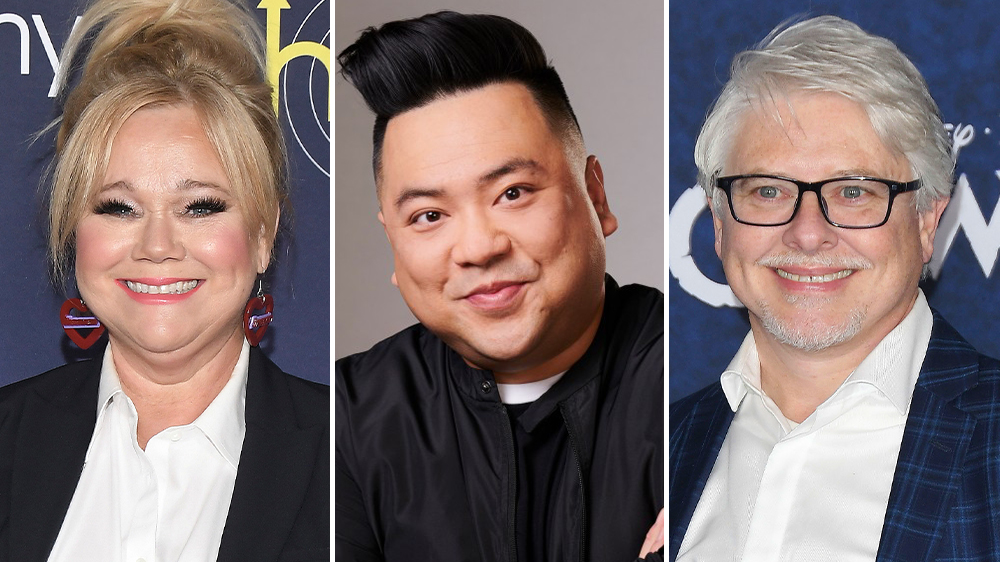 LOL: Last One Laughing Canada (Amazon Prime Video). Jay Baruchel hosts this latest entry in the LOL franchise, with ten Canuck comedians trying to crack each other up. The players include Dave Foley, Caroline Rhea, Tom Green, Colin Mochrie, Mae Martin, Jon Lajoie, Andrew Phung, and K. Trevor Wilson.
Severance (AppleTV+). Ben Stiller produces and directs this sci-fi thriller set in the near future. The premise: a tech company comes up with an app that makes you forget your home life while at work and your work life while at home. If you work from home, like I do, do you forget everything? I already have that app! The cast includes Adam Scott, Patricia Arquette, John Turturro, Christopher Walken, Dichen Lachman, Zach Cherry, Michael Chernus, Jen Tullock, and Britt Lower.
Texas Chainsaw Massacre (Netflix). One way to cut through the clutter is to remake an old slasher film. David Blue directs this one, which stars Elsie Fisher and is narrated — as was the 1974 original — by John Larroquette.
Returning: The Marvelous Mrs. Maisel (Prime Video), Painting with John (HBO; Crave), Space Force (Netflix).
SUN/FEB. 20
Abraham Lincoln (History). Based on the book "Leadership in Turbulent Times" by historian Doris Kearns Goodwin (who also produces), this three-night, eight-hour documentary examines the life of the 16th president. Barack Obama is among the interviewees. Graham Sibley plays Lincoln in reenactments, including many civil war scenes.
MON/FEB. 21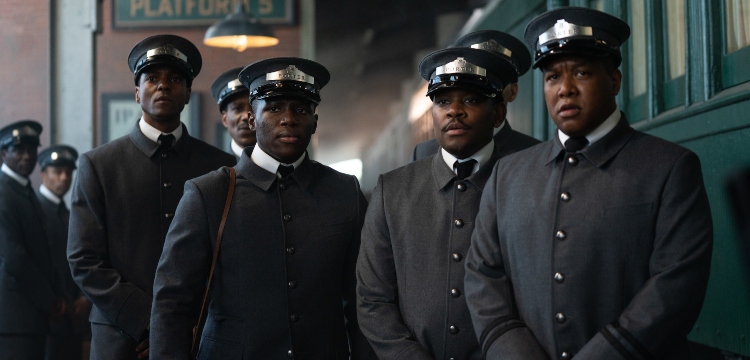 The Porter (CBC, BET) Did you know that the Canadian Black porters established North America's first Black labour union or that Black Cross nurses, who were modelled after Red Cross nurses, provided healthcare to Black communities at a time when Black people were denied healthcare elsewhere? The Porter, set in the 1920s, tells these and other stories. Aml Ameen (I May Destroy You), Ronnie Rowe Jr. (Star Trek: Discovery), Mouna Traoré (The Umbrella Academy), Olunike Adeliyi (Titans); Loren Lott (American Idol) and Alfre Woodard star. Shot in Winnipeg, where producers found the right settings for this historical drama.
The Endgame (NBC). Morena Baccairin stars in this crime thriller as a captured arms dealer plotting bank Heists while in captivity. Ryan Michelle Bathe is the FBI agent out to foil her plans.
America's Got Talent: Extreme (NBC). Terry Crews hosts this more dangerous reality show spinoff, with the original start date pushed back after somebody got injured. Simon Cowell, WWE's Nikki Bella and motocross/rally car driver Travis Pastrana are the judges.
Ailey (Crave). A profile of Alvin Ailey, one of America's most renowned dance company visionairies. Directed by Jamila Wignot.
WED/FEB. 23
Frederick Douglass in Five Speeches (HBO; Crave). This documentary, produced by Henry Louis Gates Jr., looks at his life through five key speeches delivered by the anti-slavery activist. They're delivered by Denzel Whitaker, Jonathan Majors, Nicole Beharie, Colman Domingo, and Jeffrey Wright.
THURS/FEB. 24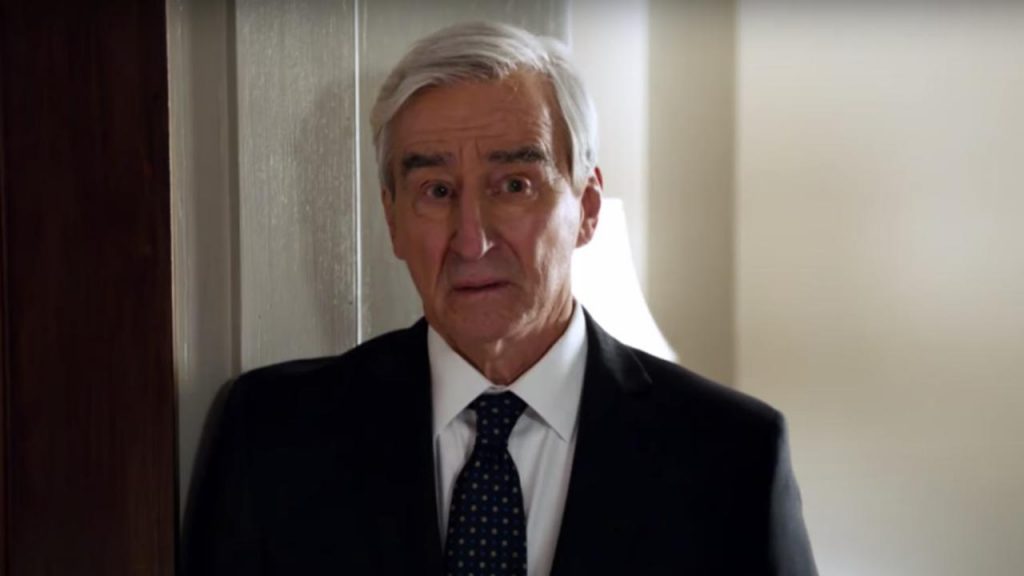 Law & Order (NBC). Twelve years after a memorable 20-year run, this Dick Wolf series returns for a 21st season. Anthony Anderson returns as detective Kevin Bernard with Sam Waterston back as DA Jack McCoy. New cast members include Hugh Dancy, Camryn Manheim and Jeffrey Donovan.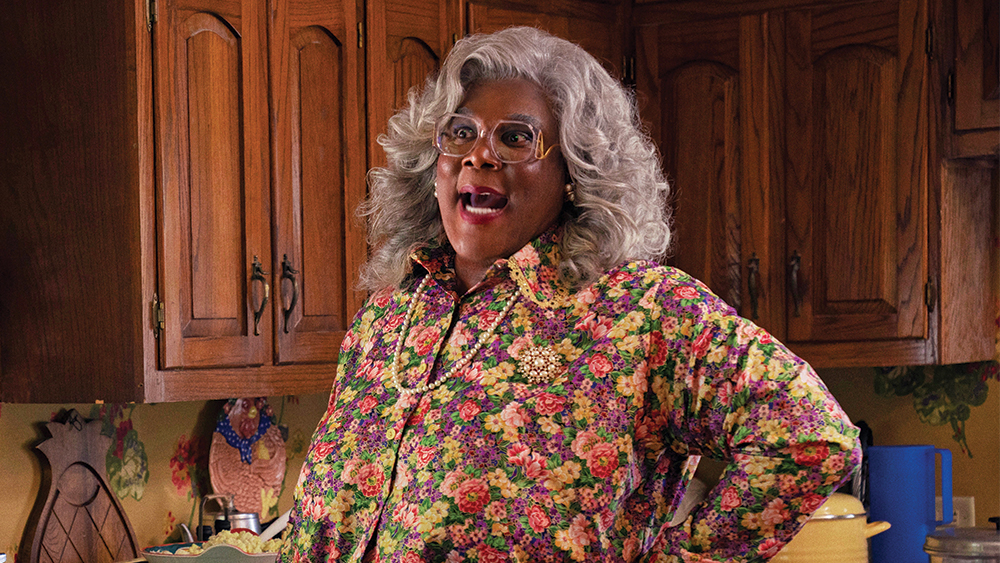 Tyler Perry's A Madea Homecoming (Netflix). Back from the dead, Madea gathers the family to celebrate her great-grandson's graduation from college when all hell breaks loose when somebody comes out. Look for Madea to get a visit from Ireland's Mrs. Brown from Mrs. Brown's Boys!
SUN/FEB. 27
Super Pumped: The Battle for Uber (Showtime; Crave). This anthology series explores the explosive rise of ride sharing as it clashed with the entrenched taxi business. Joesph Gordon-Levitt, Uma Thurman and Kyle Chandler are among the stars. New episodes drop each Sunday.
Returning: American Idol (Fox), Killing Eve (BBC America).
MON/FEB. 28
Better Things (FX). The comedy returns with two back-to-back episodes for a fifth and final season. Starring Pamela Adlon with Danny Trejo, Lena Waithe, Ron Cephas Jones, Casey Wilson, Angela Kinsey, and Lennon Parham guesting this season.