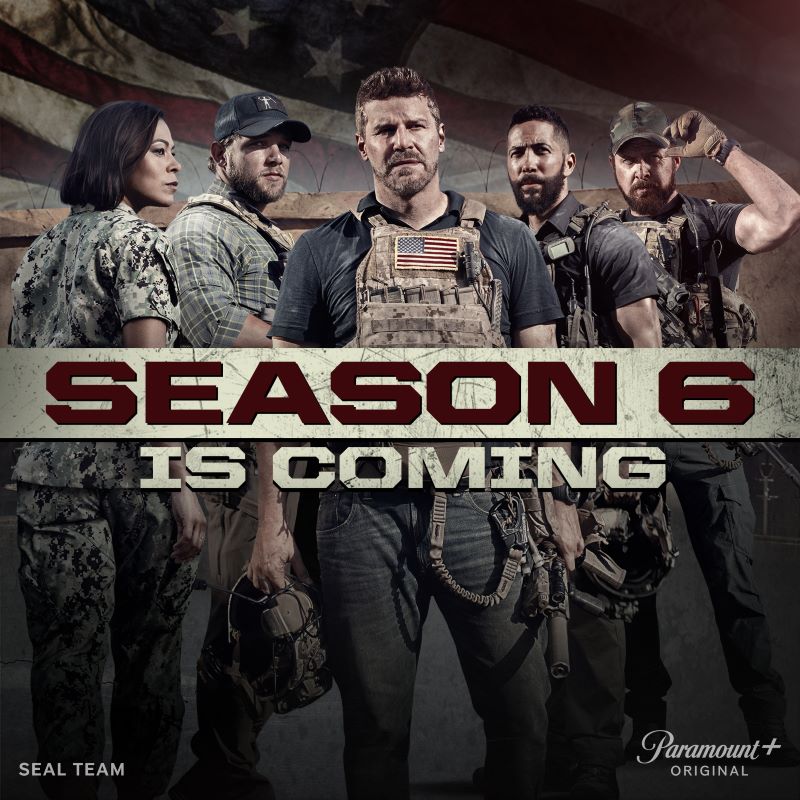 BREAKING: Paramount+ announced Tuesday that SEAL Team will return for a sixth season.
The announcement came as the streaming service released new in advance of their virtual press day with members of the Television Critics Association.
A shorter-than-usual fifth season of the David Boreanaz-led military drama ended last month. Episodes were split between CBS and Paramount+, both divisions of ViacomCBS.
"We are very excited to welcome SEAL Team back for another season on Paramount+," said Nicole Clemens, President, Paramount+ Original Scripted Series. "The show's loyal fanbase followed the series to its new exclusive home, and it has proven to be a high-performing title for the service, consistently in the top 10 most-watched original series. We can't wait for the fans to see what our brilliant creative team has in store for Team Bravo next season!"