As producer-actor Arnold Pinnock relates in the latest episode of Brioux.tv the podcast, it took 13 years to get The Porter to the station.
Set 100 years ago in the early 1920s, the Canadian railway drama tells the story of train porters Junior Massey and Zeke Garrett (Ami Ameen and Ronnie Rowe Jr.) and their families as they strive against fierce resistance to form North America's first Black labour union.
Why such an alliance was necessary is evident from tonight's opening episode (9 p.m. ET on CBC and CBC Gem). A tragedy occurs that could easily have been avoided. The heartless and immediate consequences drive home the fact that Black lives did not matter a damn to the elites who ran this fictional (but fact-based) Canadian railway industry.
Pinnock learned of the plight of the porters 13 years ago while working on another television project which brought him to the neighbourhood of St. Antoine in Montreal. Known to locals as "Little Burgundy," it was home to many in the Black community who worked for the railway; Oscar Peterson's dad, for example, was a porter.
In a career that has taken him clear across Canada, the veteran Canadian actor came to discover that there were Little Burgundy's in cities from coast to coast. He wanted to tell stories that would give lie to the cheap-laffs depiction of porters in Hollywood films of the silent and early sound era. The porters are the heroes of this story, but they are far from heroic; just flesh and blood and real, a heroic undertaking all its own.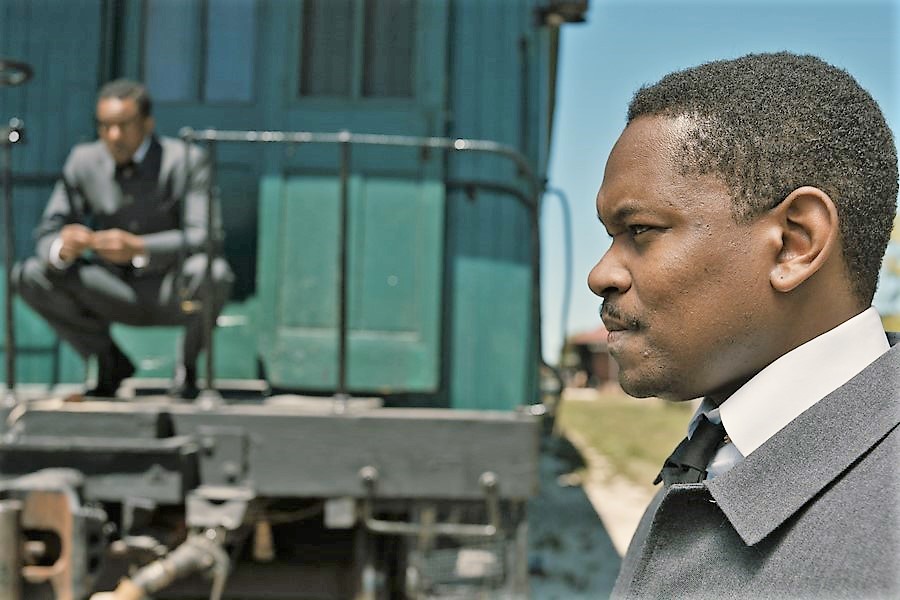 A terrific ensemble has been assembled, with my old school pal Jon Comerford in on the casting. Ameen (I May Destroy You) and Rowe Jr. (Star Trek: Discovery) bring anger and intensity, checked and unchecked to their lead roles. Mouna Traoré (The Umbrella Academy) shines as Marlene Massey, a dedicated and defiant Black Cross nurse. If you never heard of the Black cross nurses, you're not alone; Pinnock had never heard of them either. They brought care and comfort to Black communities at a time when Black people were denied it elsewhere.
Olunike Adeliyi (American Gods) steals scenes as Miss Queenie, a ruthless Chicago mobster. Loren Lott plays Lucy, an ambitious singer and chorus girl at Club Stardust. That's the jazz club run by "Popsie," a role that gives Hudson & Rex's Kevin Hanchard some room to strut. Pinnock saved himself a juicy role as Glenford, one of the senior porters who Junior hopes has enough charm left for one last scam.
The Porter is a story of race and class struggle and the White characters are generally less than sympathetic. Paul Essiembre has played villains before on TV and at Stratford and here walks the fine line between racism and being pragmaticism as head of the Cross Continental Railway.
The marquee player, as far as international sales go (The Porter will air later this year on BET) is Alfre Woodard. She gets to let her freak flag fly as Fay, the sweaty Madame of St. Antoine's only brothel.
Good acting and intentions still need a 100-plus year-old train station and authentic engines and passenger cars to get you there. Pinnock, director Charles Officer and others struck gold in Winnipeg, where the station my dad rode the rails on during World War II as a private in the Provost Corps still stands. The place is a bit of a shrine to trains from the past, and when you watch The Porter, you are transported back to the elegant, rich, wood-panelled dining cars with, as one characters says, "the finest Parisian fabrics." This perfect setting drives home the point that the rich, White CCR passengers enjoyed "round the clock porter service at the push of a button."
Kudos also to hair, makeup and costumes, all fitting in every sense of the word. So too the view out the windows of the train. Drone shots and CGI take you past sweeping fiends of tracks and smokestacks belching out everything the industrial age could burn.
The series is crazy ambitious; portraying racial struggles and all the complexities of the jazz age doesn't come cheap. The acting, story and setting, however, are as compelling as you'll find on any competing streaming service. Watch the early, sweeping scene where a group of porters are walking to work through the neighbourhood. It is packed with extras and vintage Model T's on the street, past buildings scrubbed of any modern windows and fixtures. It is elegant but hardly simple and really sets the time and place.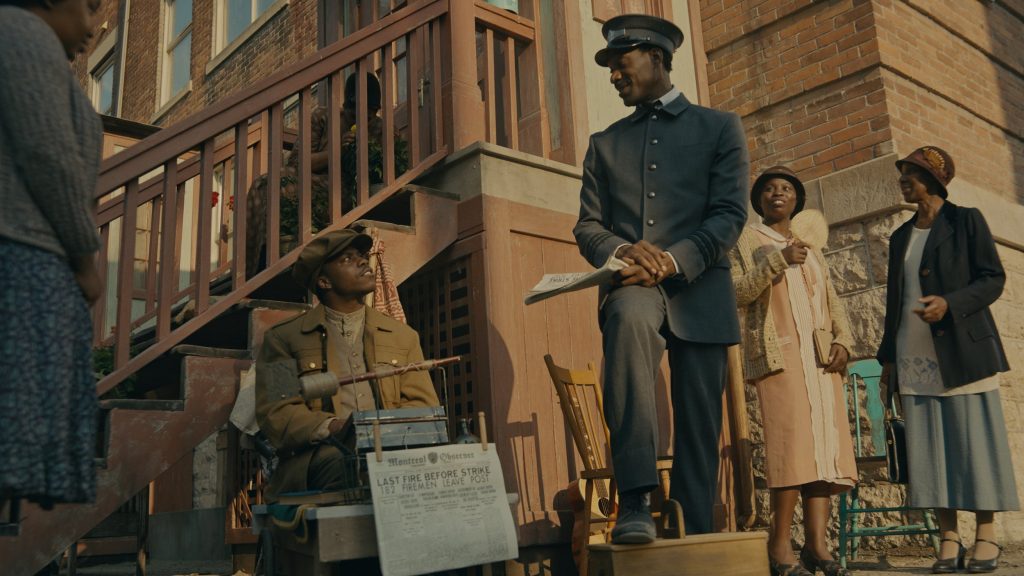 CBC has had two weeks of Olympic coverage to promote The Porter. Yes, it is a timely exploration of Canadian Black history. It is also the trip you want to take right now after two years of isolation. Get on board, Canada, take this handsome, eight-episode A train.
Want to hear the full story on the making of The Porter? Click on the blue and white arrow below below as Pinnock tells all on the latest episode of brioux.tv the podcast: