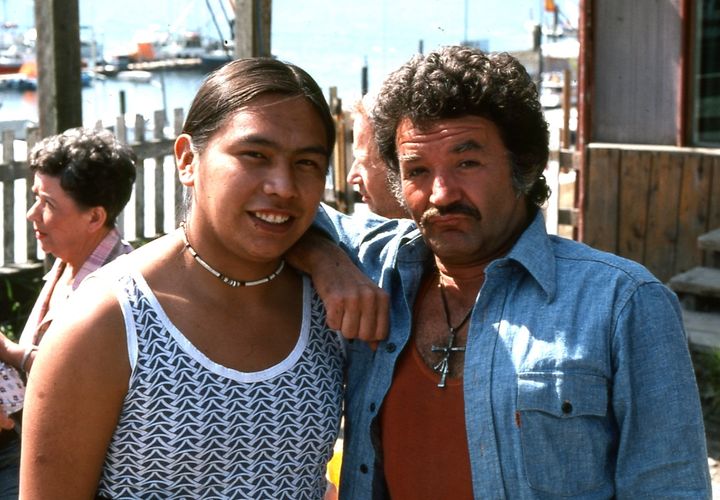 Back in the early '90's. before he became a late-night TV host, Conan O'Brien and his Harvard writing pal Greg Daniels (creator of the American version of The Office) decided to take a road trip to Vancouver. Turning on the TV in the hotel, they became mesmerized by this strange Canadian series about a B.C. logger. The series was called The Beachcombers.
"It was about guys picking up logs in the water!" said O'Brien, who I first interviewed in the late '90s when he was still hosting his Late Night NBC series in New York.
O'Brien and Daniels were both fascinated by the performance of Pat John, a member of the Shíshálh Nation in Sechelt, B.C., and was one of the first Indigenous actors to appear in Canadian TV.
John died July 13 in B.C., age 69.
The actor was still a teenager when he took the role of Jesse Jim, business partner of lead character Nick Adonidas (Bruno Gerussi). The Beachcombers lasted 19 seasons, premiering 50 years ago this fall, in 1972. With more than 387 episodes, it ranks as the second longest-running Canadian drama series ever, behind only – if you add up all the incarnations – the Degrassi franchise.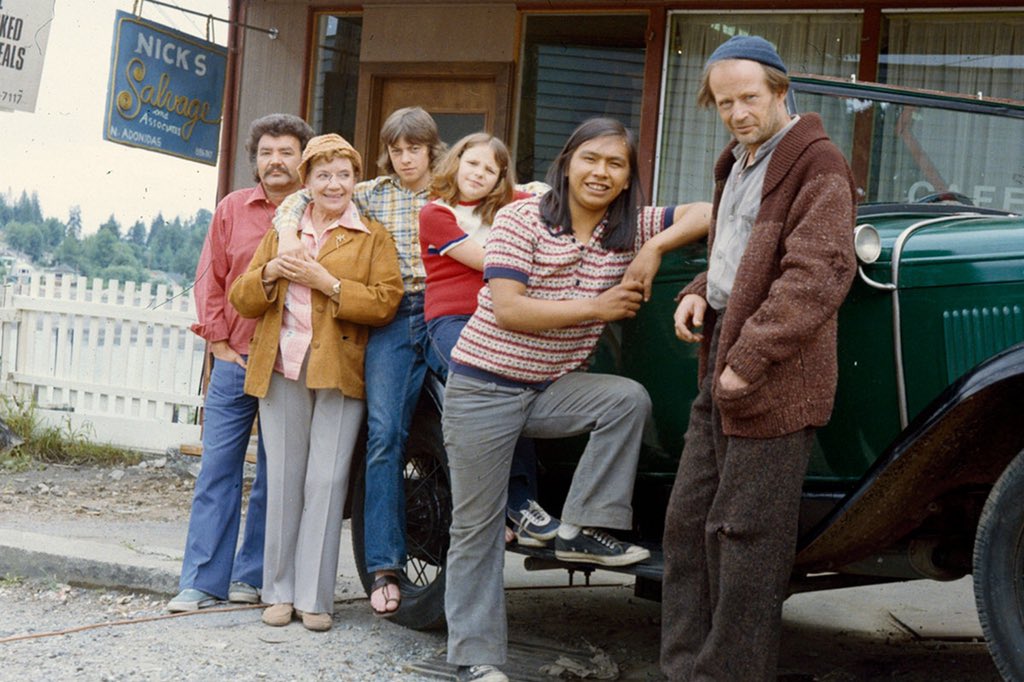 O'Brien and Daniels were intrigued by John's odd, halting cadence. Using the Vancouver phone book, they called him up, got his address, and dropped in on him at home, posing as TV producers. They told him they were scouting for talent for an upcoming project – but really, they just wanted to meet Jesse Jim.
Over the years, both O'Brien and Daniels have told me this story, with Daniels going so far to tell me his agent keeps urging him to turn it into a movie.
John's Beachcomers' co-star Jackson Davies, who played policeman Constable Constable, asked John if he remembered meeting O'Brien and Daniels. [Davies was promoting a 40th anniversary book about the series when I spoke with him in 2013.]
It sounded familiar, said John, although he added that a lot of guys were doing that back in the day.
John occasionally reprised his role on The New Beachcombers, which ran from 2002 to 2004. Cameron Bancroft, Deanna Milligan, Dave Thomas and Graham Green, along with Davis, also were in the short-lived revival.
After that, John retired from acting, concentrating on fishing and clam harvesting.
Davies paid tribute to John on Facebook.
"I met Pat, PJ to us on Beach, in 1974, my first year on the series, his 2nd, it was an instant like, he was funny, kind, and although he didn't get the credit he should have, he was also a very good actor.
"He had the greatest laugh ever, and it was my goal in life to get him to laugh, just to hear it. Somehow when PJ laughed the world was ok again."