This Monday, February 6, the 100th episode of brioux.tv: the podcast will go live at 7 am ET.
The episode will feature not one but two stars: from CTV's new series The Spencer Sisters, Lea Thompson and Stacey Farber.
The above link will take you directly to the 100th episode starting Monday morning. To listen to the other 99 episodes, click on the blue and white arrow below:
Ever youthful in appearance and vitality, Thompson's big career break came way back in 1985 when she played Marty McFly's mom in "Back to the Future." Her long career includes "Howard the Duck," "Some Kind of Wonderful"and TV series Caroline in the City and Switched. She's also a busy director, working top series such as Star Trek: Picard, The Goldbergs and Young Sheldon.
Farber has been one to watch ever since her seven-season stint opposite Drake and others on Degrassi: The Next Generation. Her credits include 18 to Life, Superman and Lois, Saving Hope and Virgin River.
Together they're the reason to watch The Spencer Sisters, which has its timeslot premiere Friday, February 10 on CTV.
I've really enjoyed podcasting, which I began late in 2019 at the urging of Toronto radio icons Howard Glassman and Fred Patterson, who welcome me monthly at Humble & Fred. Having covered television for so many years — dating back before "Back to the Future" with my start at TV Guide Canada — sharing these podcast conversations has re-kindled my enthusiasm for this crazy business of television.
Who gets to talk about favourite shows as a child, or best all-time TV theme songs, with the likes of Anne Murray, Malcolm McDowell, Dick Cavett, Mary Walsh or the voice of Bugs Bunny, Eric Bauzer? The guest list has included TV executives such as The CW's new president Brad Schwartz and CBC SVP Barb Williams, writer-producers ranging from Canadian success stories Graham Yost, Chuck Tatham, Kurt Smeaton and Tim McAuliffe to TV Hall of Famers such as Bill Persky and even sports heroes such as Serge Savard.
I don't want to name everyone for fear of leaving anybody out. All the actors and comedians have been so generous, funny and forthcoming. If you want to learn about life, and you are lucky enough to get the opportunity, talk for 30 minutes or more to anyone who has tried to make a living in Canadian television.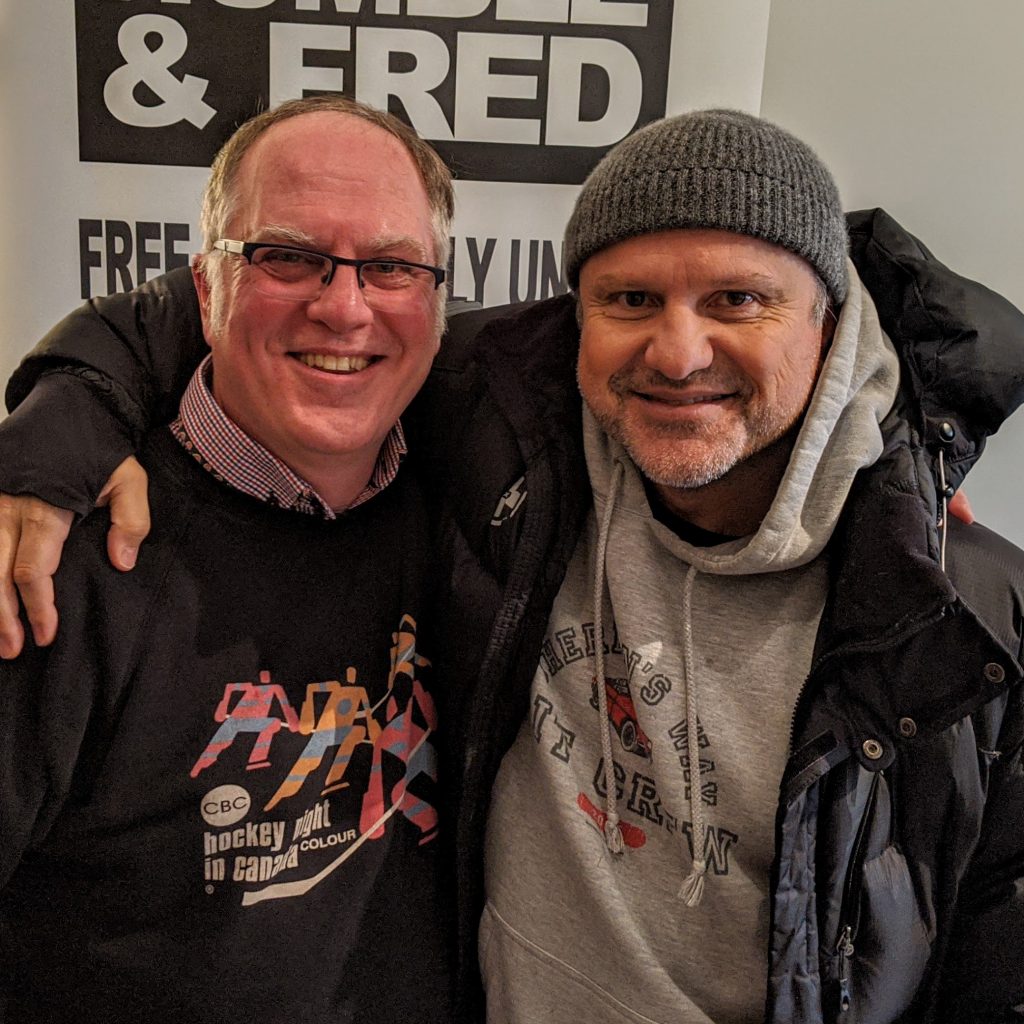 I will single out three more names: Don Ferguson, Enrico Colantoni and Christina Jennings. They were my first three guests and they all showed the potential that this could become with their insights and generosity.
Happy to report that there are some amazing guests coming up, people very high up on my bucket list. Check back every Monday for updates.
Thanks to all who have found time for this so far, the guests, the very valued publicists who brought guests to the table, the wonderful and loyal sponsors (especially Hollywood Suite, Super Channel, CTV and Paramount+), the producer (if you're going to start one of these, don't do it without Phil Hong) and especially you, the listener. Your feedback has been helpful and very much appreciated. If there is anyone in the TV industry you'd like to hear on brioux.tv: the podcast — please leave a comment below. I'm Bill Brioux; thanks for listening.