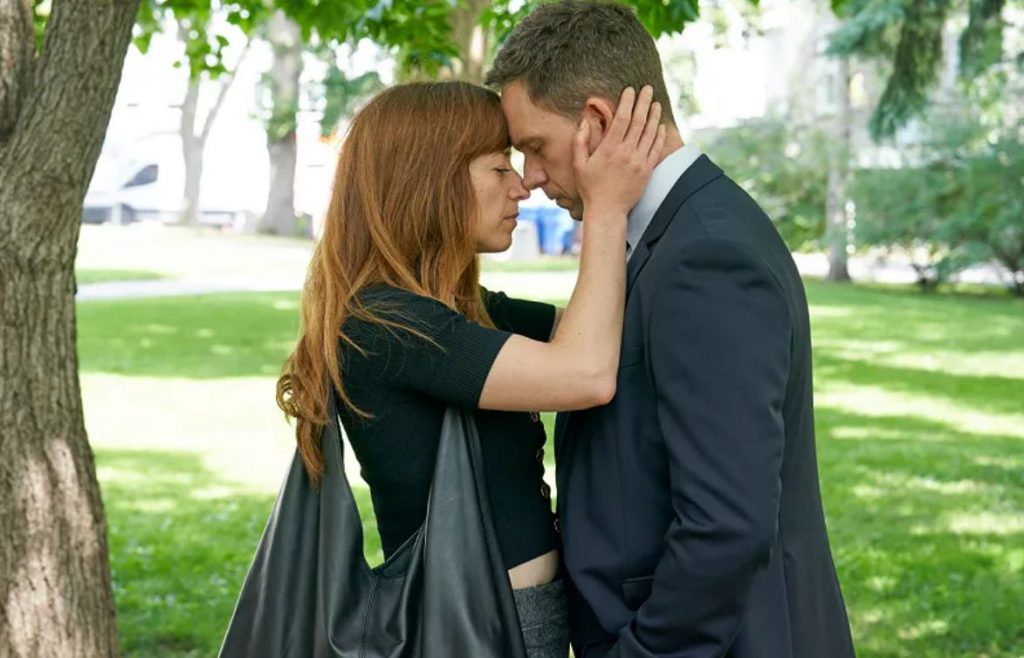 What if you could fix every past stupid mistake or decision you ever made? Not just the nightly, sports gambling ad regrets. Big life-changing decisions. Getting into journalism instead of something that did not implode as a profession — that sort of thing. Am I still using my outside voice?
Yes, everyone, from time to time, wishes they could go back to a critical juncture and go left instead of right. One character in Plan B finds a way to go back and change the past, Star Trek's "Prime Directive" be damned.
The new psychological thriller premieres Monday, February 27 on CBC. This shot-in-Montreal series is versioned from a Radio-Canada french language anthology, now shooting its fourth season in Quebec. As in the original, the plan A for this Plan B is for the series to return each season with different actors playing different characters working out of their own jams each season.
In Monday's opener, we meet Philip (Patrick J. Adams from Suits), a Montreal lawyer who appears pretty cocky for somebody whose personal and professional life seems to be going over a cliff. Philip's partner is Evelyn (Karine Vanasse, sublime opposite Billy Campbell a few seasons back in Cardinal), the love of his life. So why didn't he propose to her on that recent trip to the islands?
There are tensions both at home and at work. Philip's boutique law firm is teetering. He and his legal partner (François Arnaud, sharp here and who showed comedy chops recently in The Moodys) are over extended at the bank. They better land a major client that could save everything — and fast.
When it looks like Philip might lose the firm, the house he is renovating and his partner Evelyn, he spots a crumpled up flyer on a bathroom wall that promises to offer a way to go back in time to reverse a big mistake. For Philip, this means a chance to stop being such as ass and an opportunity to put Evelyn first.
Philip calls the number on the flyer, tells why he's calling and adds just how far back he has to go. Before you can say, "Quantum Leap," two Twin Peak-ish dudes in matching suits are at his door, grabbing him by the arms and tossing him into a van. He wakes up having been time-shifted to the morning before and sets out, as the MAGA hats say, to make everything great again.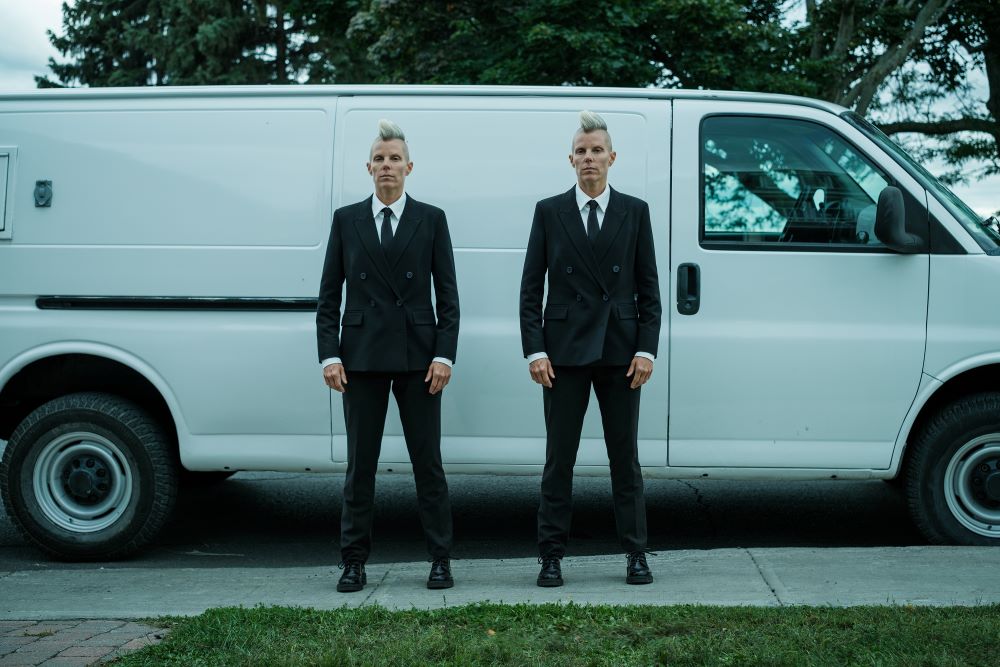 What Philip quickly discovers is what a tangled web we weave and how doing the right thing isn't always a matter of changing one decision. By the second episode, the stakes get even higher, and further complications — a drunken brother, a former flirtation, a pregnancy — start calling out for Plan's C, D, E and F.
Adams and Vanasse and the writers (Lynne Kamm, who adapted the English translation and co-creators Jean-François Asselin and Jacques Drolet) all do a nice job of keeping Philip and Evelyn sympathetic. That's important: you need to root for this couple despite their ever-tightening complications.
The series is a bit heavy-handed with the lighting. Philip and Evelyn's ambitious house renovation, for example, seems to be going on during a power failure. The proper mood of darkness, however, is conveyed throughout.
I'll keep watching Plan B to see if the message that we are, in some ways, the sum of our mistakes, continues to drive this story. Or maybe we are the sum of our responses, or non-responses, to the mistakes we make over and over again. That's where me and Vanasse left things at the conclusion of an engaging interview you can hear Monday, March 6, on the next episode of brioux.tv: the podcast.
In the meantime, Plan B is tantalizing, relatable and frightening viewing, especially if you are as big and human as the rest of us. Josh Close and Troian Bellisario are strong in support. The hour-long drama, from the Quebec-based production company KOTV, premieres Monday February 27 on CBC and can also be streamed on demand on CBC Gem.