I recently was invited to one of the tapings for Season Two of Canada's Got Talent (returning Tuesday, March 21 on Citytv). When I took my seat inside the large auditorium at Fallsview Casino in Niagara Falls, Ont., Howie Mandel was just making his way to the judges desk.
A row or two over, a girl about nine or ten years old leapt to her feet.
"We love you Simon!" she shouted.
Mandel never missed a beat. "I love you too, Heidi," he said, referring to his America's Got Talent bench-mate Heidi Klum.
After 40-plus years in stage, film and television, the rest of us all know Howie. The Toronto-born comedian has been making audiences laugh since he first pulled a surgical glove over his head and inflated it through his nose back at Yuk Yuks in the late '70s.
Since then he's made so much money from live dates, co-starring for six seasons on St. Elsewhere, creating Bobby's World, hosting Deal or No Deal and judging next to Simon Cowell on America's Got Talent, he went out and bought (with Bell Media and other partners) the Just for Laughs comedy festival in Montreal.
When I spoke with him for this podcast a few weeks ago, he was very pumped about the contestants he had seen so far on Season Two of Canada's Got Talent.
"You are going to be bowled over this year," says Howie Mandel, "because I don't think there's even a comparison."
Mandel is joined once again on the judging panel by Lilly Singh, Trish Stratus and Kardinal Offishall. The talent on display hails from all across Canada, including, as Howie says, "The tundra!"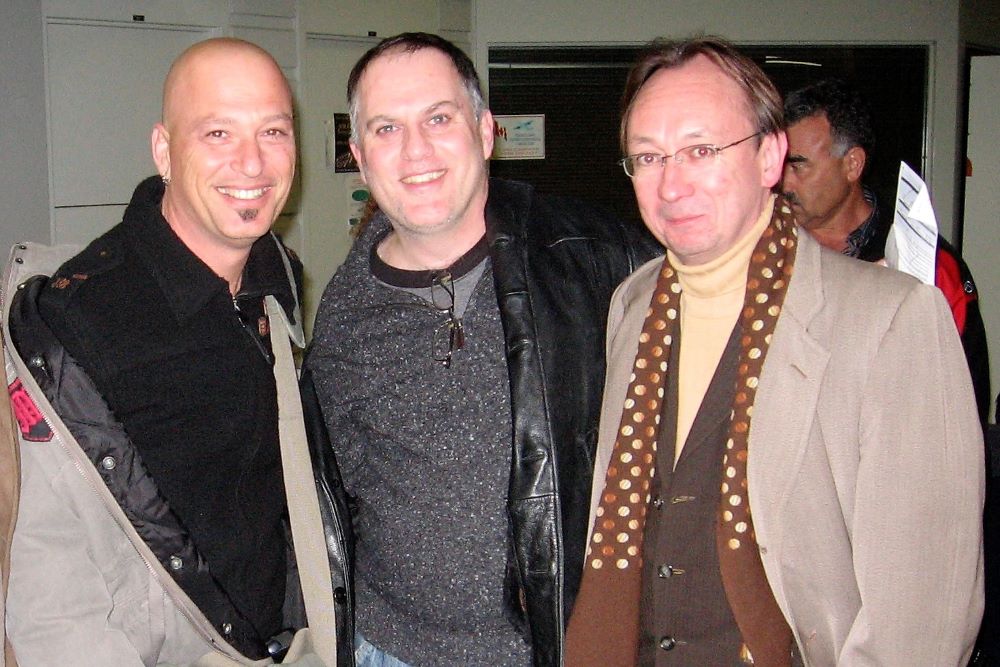 On the podcast, Mandel also talks about his start in show business. Among his favourite shows while growing up in North York were the daytime talk shows hosted by Mike Douglas and Merv Griffin back in the "60s and '70s. Mandel never dreamed he'd one day be a guest on these shows as well as the biggest prize of them all, appearing on The Tonight Show starring Johnny Carson.
Being on Merv, in fact, led to one of his first big breaks when he got a call from Gene Simmons of KISS. The rock star was so impressed with Mandel he asked him to be the opening act for his girlfriend at the time: Diana Ross. Mandel aced the gig and never looked back.
Getting on Carson took a little longer. The talent booker for The Tonight Show did not think Howie was Carson calibre. Mandel, however, managed to book himself into The Comedy Store in LA. Despite being dizzy with a fever, he impressed the main comic in the house on that occasion, Carson's substitute host Joan Rivers. Rivers was wowed and asked him on the spot to be her guest on Tonight. When Mandel's performance aired a week or so later, Carson caught it. Within weeks Mandel was sitting next to the master.
To listen to the episode with Howie, simply click on the blue and white arrow above.