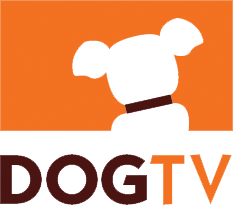 UPDATED
CANNES, France–If you've never been to this gigantic international TV marketplace, but you grew up in Toronto, think of the Palais des Festivals as a mall-sized, multi-level Food Building at the CNE. Patrons are slightly better dressed but look just as spent. The offerings inside are about as warmed-over and suspect, but if you know where to look you can still find something worth a nibble.
This is the 30th annual MIPCOM television convention. It didn't take long to sniff out one major theme this season: dogs. Dogs are everywhere. Outside the pavillion, all the locals are walking these tiny little doggies on leashes. Inside, more dogs. For example:
"DogTV." This is a whole network for dogs. Yes, Fido is supposed to sit and watch this channel. Sit, Ubu, sit.
Originating from Israel, the channel is now based in San Francisco and has spread to Germany, Ireland and on DirecTV in the States. The specialy produced content has been colour corrected for pooch vision, with monochromatic backgrounds and lots of video of other canines playing in fields. The dog stars are bright orange, and I'll be doggone if Bowser isn't as glued to the screen as A18-49 are hooked on The Walking Dead.
Among the hit shows on DogTV: Chicago Fire Hydrant, The Black Leash, and, of course, Bones. Yes, I keed.
"Release the Hounds." A horror game show. Contestants have to complete a series of terrifying challenges in a dark, Blair Witch-like woods. If they don't unlock three chests in time, they will be hunted down by a pack of angry hounds! The tag line from Sony: "THE DOGS DON'T KNOW ITS A GAME"! Commissioned in nine countries.
"Prank My Pet." Speaking of animals, France's Novovision is behind this Punk'd with Pets series where dogs have to fight guys dressed like dogs for bones and stuff. Bow-wow! The same company has "Foot Pop," which is basically soccer bloopers.
"Archie: Robodog." He's "part machine. Part dog. Totaly awesome." Plus he's 100% Canadian! This scripted series is about a digi-dog who befriends a 15-year-old girl who recently lost her parents. Sure, make jokes now, wiseguy. From Double Dutch International.
"Of Dogs and Men." This doggie doc explores how well we know man's best friend. Down Science! Good boy!
"The Dog Hotel." A 10-episode British series which follows the daily dramas at a new Hollywood-style pooch paradise. According to the brochure, "this show appeals to the worldwide appetite for dog-related programming." Woof!