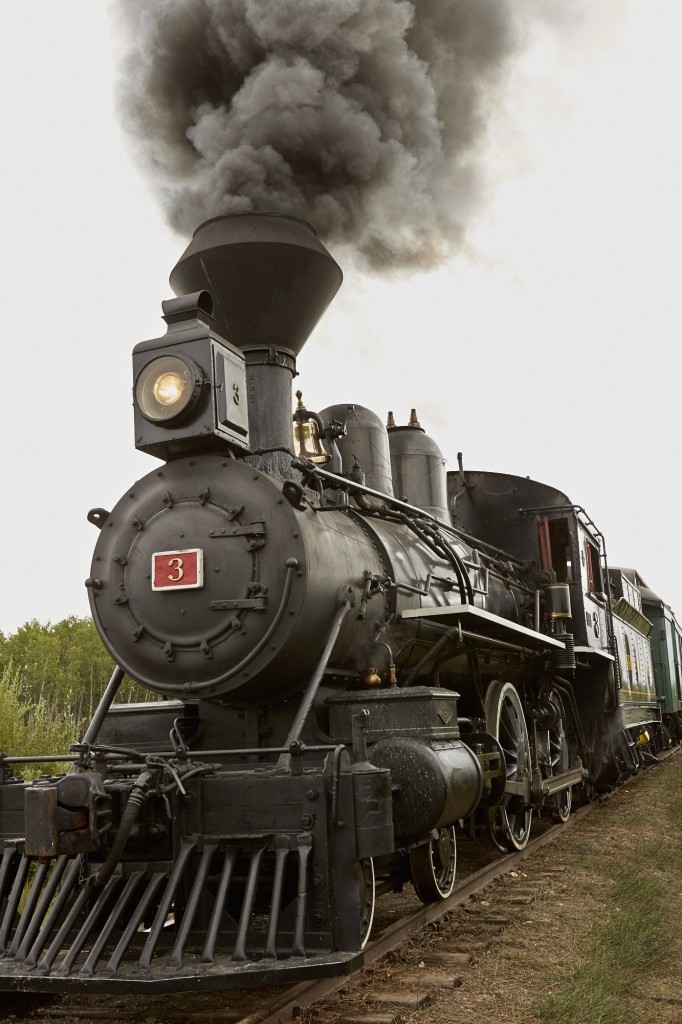 Once upon a time, a TV western was a western. Now it's "an original action-adventure crime procedural drama."
That's the way The Pinkertons is being pitched. The series, which is shot in and around Winnipeg, premieres Tuesday night with a two hour launch beginning at 8 p.m. on CHCH.
The series is set in the Wild West of the 1860s. A big, fat, 22-episode order is in production until March with the series already running Stateside in syndication on over 200 channels.
Pinkertons was the real life national detective agency that protected money transfers and stage coach deliveries way back in the time of Lincoln. The series centres on founder Allan Pinkerton (Turn's Angus Macfadyen), his son William (Canadian Jacob Blair) and their associate, female detective Kate Warne (Martha MacIsaac).
Production is based in the small town of Grosse Isle, Man., which doubles for Kansas City. The town northwest of Winnipeg is home to the Prairie Dog Central Railway—featuring one of the oldest vintage trains still operating in North America. The eight-wheeled, "No. 3" steam train dates back to 1882.
For the production, the façade of a hotel/saloon was built right next to the town's frontier-like existing train station. The cool locomotive–plus generous tax credits—lured production north of the border.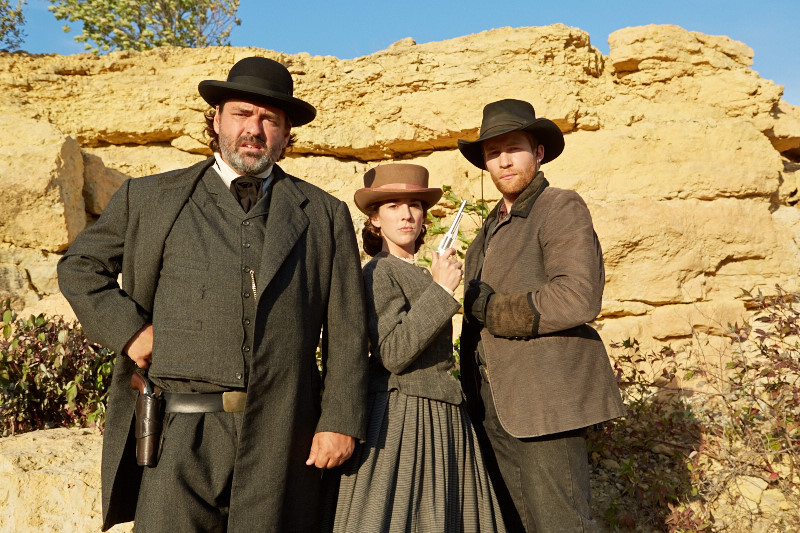 The Pinkertons first popped up on my radar last September when I was in Winnipeg on the set of the new City comedy Sunnyside. Winnipeg crews were enjoying a busy fall with five major film and TV projects before the cameras.
CHCH's Channel Zero is a partner in the venture with participation from Manitoba Film and Music. Phyllis Laing from Winnipeg's Buffalo Gal Pictures is an executive producer along with Suzanne Berger of Toronto's Rosetta Media. Murdoch Mysteries veterans Larry Lalonde and Phil Bedard are the Canadian showrunners. A Japanese production company is also in on the venture. These historical dramas really do take a world of partners.
Had the series been in production a year ago, they would have faced the same prairie winter that had Billy Bob Thornton and other Fargo cast members scrambling for heaters in Calgary. Location publicist RoseAnna Schick reports that the weather hasn't been too bad so far this winter in The 'Peg "and there are plenty of warm-up areas, hot drinks and snacks." The producers have also stacked as many interior studio shots throughout the winter months as possible. Other than that, the cast and crew stick to plenty of layers and thank whoever invented "hot shots."
By the way, Pinkertons is still in the risk management business—perfect since they're also a partner in this TV venture.