This week, CHML's Scott Thompson asks about that CRTC decision to allow the U.S. broadcast of future Super Bowls, into Canada without a Canadian signal substitution. It's supposed to start happening in 2017.
To me this is as inexplicable as Seattle Seahawk's coachPete Carrell's decision to allow his quarterback to throw a last minute slant pass into a crowd on the one yard line. How can you allow a simsub exception that will have such a negative impact on the Canadian rights holder? The potential  loss of audience on the Canadian channel also means millions of viewers who won't see ads from such companies as Labatts, Ford of Canada, Nissan Canada, CIBC, Home Hardware, Loblaws, Scotiabank, Tim Hortons and even the Canadian Armed Forces–all big Super Bowl advertisers this year. Their messages get muted so Canadians can see a Snickers or Budweiser ad they can already see now for free on the Internet?
As CTV pointed out on its post-Super Bowl ratings release, some of the U.S. ads are already shown as part of the Canadian network Super Bowl ad buy, including, this year, spots for movie premieres such as The Avengers, Jurassic World and Tomorrowland as well as ads for Coca-Cola, Doritos and Game of War.
The CRTC, by the way, has already rejected a request by Bell to meet regarding the issue. According to Michael Geist's blog, the private meeting request came over the weekend and was quickly shot down as "inappropriate."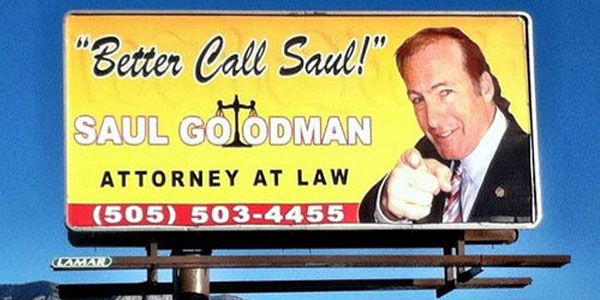 I also remind Scott he has to watch Sunday's premiere of Better Call Saul (AMC, 10 p.m.; episode two airs Monday at 10). It's Breaking Bad good. Maybe CTV should hire Saul (Bob Odenkirk, above) to tackle their CRTC appeal.
You can listen in here.