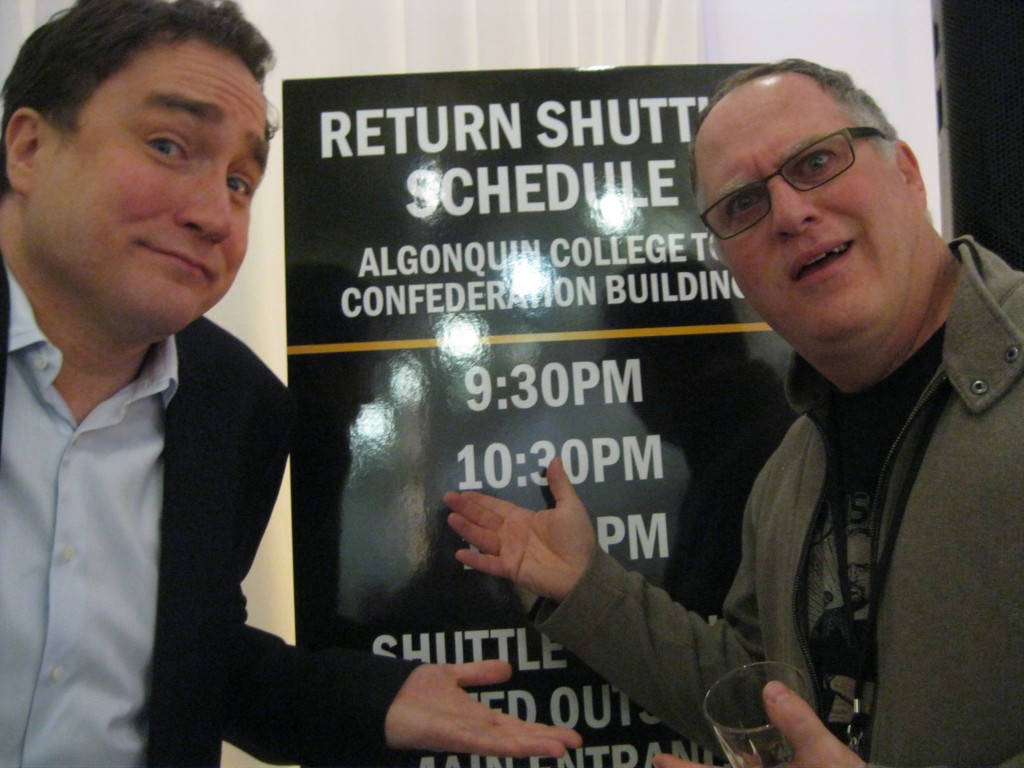 OTTAWA–Folks worried the recent shootings in Ottawa might lead to a severe crackdown on access to the Parliament buildings should rest easy,or so says Mark Critch.
The This Hour Has 22 Minutes satirist scrambled all over the Peace Tower and Centre Block this week shooting sketches for next Tuesday's show. The entire cast and many in the crew were in Ottawa this week for a special taping of the series Thursday night at the impressive Commons theatre  on the Algonquin College campus. It marked the first time in the 22 year history of the series that it wasn't before the usual studio crowd in Halifax.
Critch says the "Billy Crystal-style" filmed opener finds him violating security protocol all over the main parliamentary offices. He crashes in on opposition leader Thomas Mulcair, gets gooned by Tony Clement in an elevator and is chased by a pack of Liberals brandishing Justin Trudeau's book. Finally Peter McKay drives by and rescues him before kicking him out in Gatineaux. Watch it Tuesday at 8:30 ET on CBC.
Critch was denied access to some areas–no surprise given the recent attack. There are rumblings the RCMP could take over security on the Hill.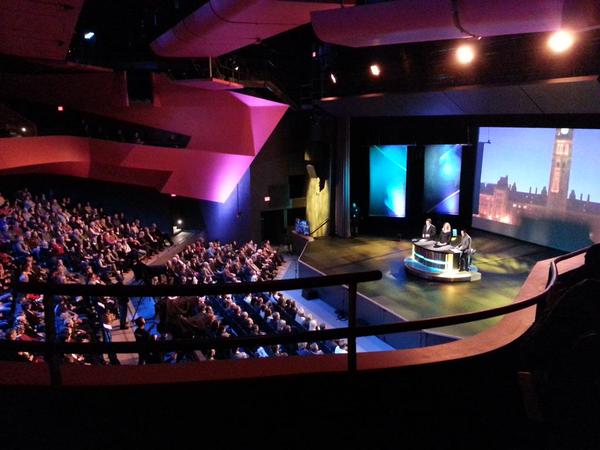 He had nothing but praise, however, for the folks who currently protect our Members of Parliament. Just before they kicked him out, he was escorted over to the war memorial area where he was able to view the separate book of war dead from Newfoundland. (As the last province to join confederation, they have their own separate volume).
He also checked a biggie off his bucket list: he got to go up to the top of the Peace Tower, right behind the giant face of the clock. There's a space up there where people sign their names. Critch leaned in to leave his John Henry, and whose name does he spot already in place? Rick Mercer.
Says Critch: "I'm always following that guy!"