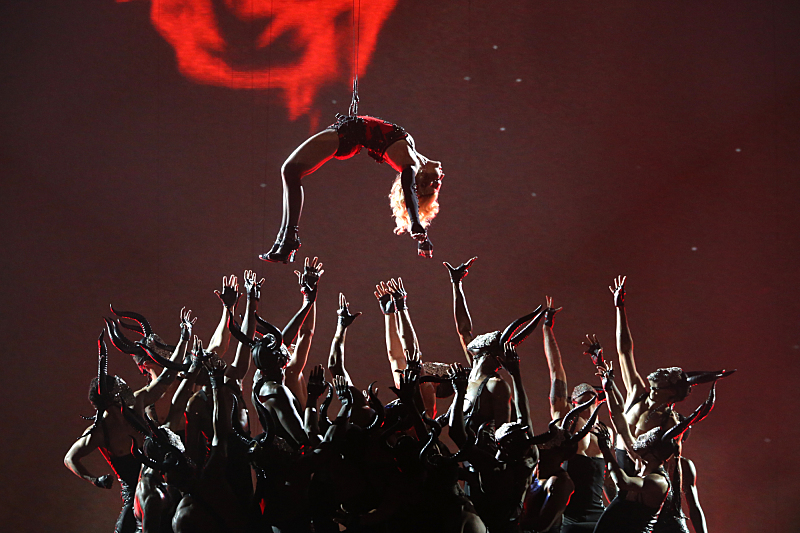 City drew 2,639,000 overnight, estimated viewers Sunday with the 57th Annual Grammy Awards. That's a record for them (over last year's Grammy tally) and a lot more than they've been getting on a Sunday night with Hometown Hockey. The Canadian broadcaster announced Monday it has locked rights to the industry music fest for another two years.
City also pulled 768,000 with its red carpet coverage. Another 304,000 checked the red carpet show in Canada from 6 p.m. to 8 over on E!
There wasn't much network TV competition Sunday. CTV showed The Hunger Games and other channels had mainly reruns. The big competition, however, was over on cable and specialty, including the launch of Better Call Saul and the return of The Walking Dead. Both had a big ratings impact Stateside, with Dead drawing 15.6 million viewers and Saul setting a U.S. record as the highest rated cable debut ever with 6.9 million overnight viewers.
That one-two dented Grammy numbers Stateside, where overnight numbers fell to a six-year low at 25.3 million CBS viewers. The relentless CBS promotional push probably didn't help. It seemed like every CBS or CW star was pulled into this as hosts, presenters, seat fillers or whatever. There were strategically placed plugs for Letterman and for Late Late newcomer James Corden. Leslie Moonves got so much camera time I thought Kanye West was going to come up and take away his Grammy.
My own take: I liked the more music, less awards approach. There were grumbling on social media throughout the night, including "why have Paul McCartney on stage and not let him sing" comments. Annie Lennox, Lady Gaga and Tony Bennett and Ed Sheeran were musical highlights for me. I liked Stevie Wonder screwing around as a presenter with Jamie Foxx doing Ray Charles. Orange-flavoured Prince was a plus. Madonna hanging around with all those horny guys was strangely sweet.
I do agree wholeheartedly, however, with Daniel Fienberg over at HitFix–terrible clock management. Scolding kids not to steal music at 11:15 p.m. after rewarding Sam Smith all night for stealing music from Tom Petty–I mean, c'mon.