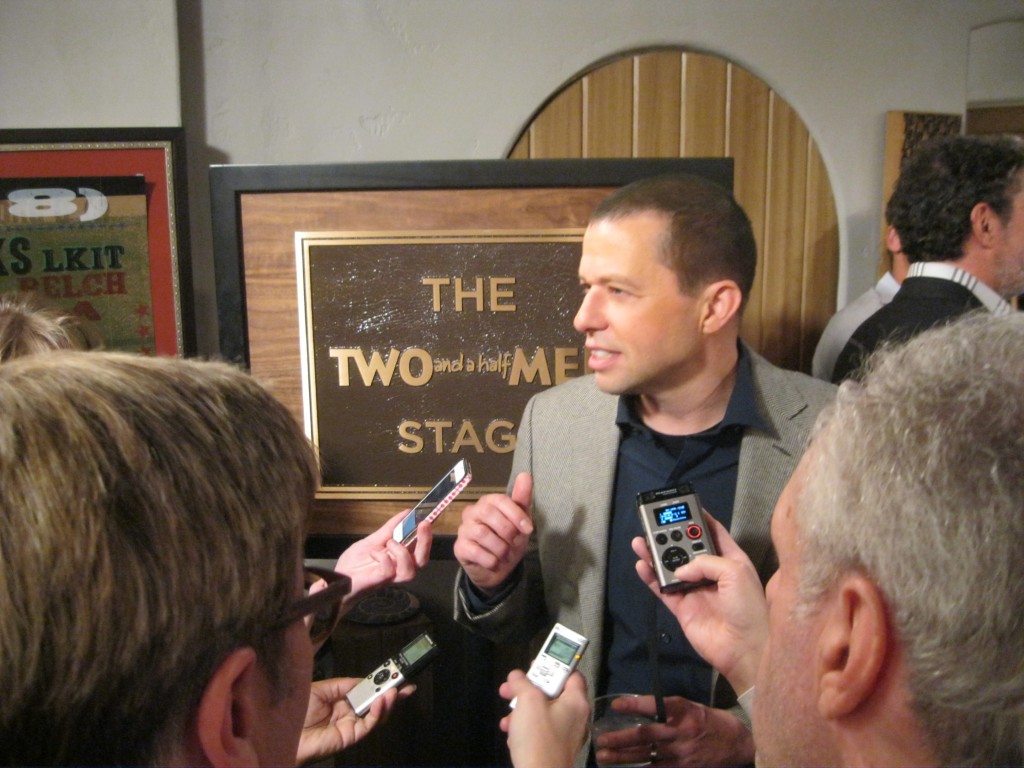 If both Sheldon and Leonard left The Big Bang Theory would you still watch?
Consider then how Two and a Half Men continued to be a giant profit centre for Warner Bros. Television and CBS after shedding both Charlie Sheen and Angus T. Jones. Whatever you think of the merits of the series–and most critics stopped watching years ago–that says something about the enduring audience appeal of the situation comedy. It's almost like how incumbent politicians keep getting elected despite years of scandal and bad publicity. The incumbent always seems to have an edge.
Two and a Half Men aired its series finale Thursday, and while many people watched–13.6M were counted in the overnights on CBS in the U.S.–I wasn't one of them. This is one of those shows that doesn't appeal to–and doesn't need–critics. Still, it made a lot of people laugh for a lot of years.
I knew I'd find out Friday if Charlie Sheen showed up to the final taping, which is the only reason I might have watched. I did find out on line, but I won't spoil it for anybody here. If you're looking for a recap of the episode, check  out Daniel Fienberg's take here at HitFix.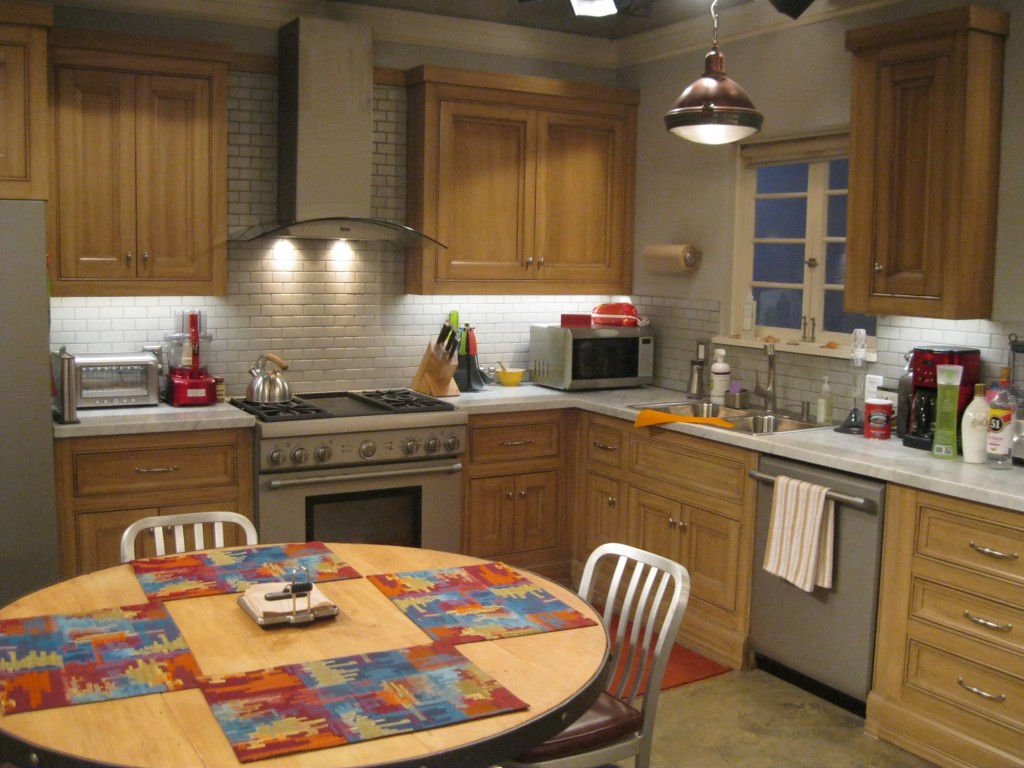 The chance of some sort of cameo from Sheen seemed to be the only reason to check out the finale. It was all the buzz last month on the set of the sitcom as Warner Bros. threw open the doors of soundstage 26 to the press. I always get a kick out of these set visits. It is fun to see up close the layout of these TV playpens.
Jon Cryer, the last surviving original of the "Men," was one of several cast members holding court on the set. He talked about his favourite room on the large, wide set.
The kitchen, 'cause all the stuff that happens in the kitchen is super easy. I always have something to do in the kitchen, which is, get coffee. Always have to get some coffee. And then, we can take a scene down to the sofa–the only place even more relaxed than the kitchen table when we need to get it more intimate. So, it's fun.

Reporter: Do you see this as the Odd Couple?

At first I absolutely did. But it was interesting because in the pilot episode, we had a joke about Alan being super tidy about his sheets, and we realized there was actually more comedic mileage, if we took Alan another way, you know, that he wasn't just super neat–we wouldn't want Felix Unger. We wanted him to be uptight in a different way, that he was just more morally uptight. And that's borne fruit.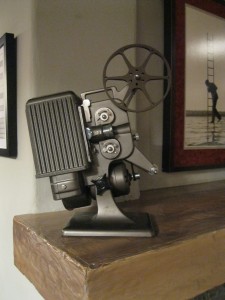 Cryer was also asked the standard, end-of-series, press tour question: What souvenir are you going to take home from the set?
Everybody asks me that! – if I'm keeping something from the set. I am not. I respect the property of the Warner Brothers set. We talked about this. It's in my contract– I am not to take anything! – But also, it's not about the stuff, you know? If I could take the people with me, I would.
Here's what I would take: a 16mm projector. Lorre's sets always seem to have old 8mm or 16mm projectors on them. I want one!
For more on Cryer, follow this link to a feature I wrote this week for The Canadian Press.