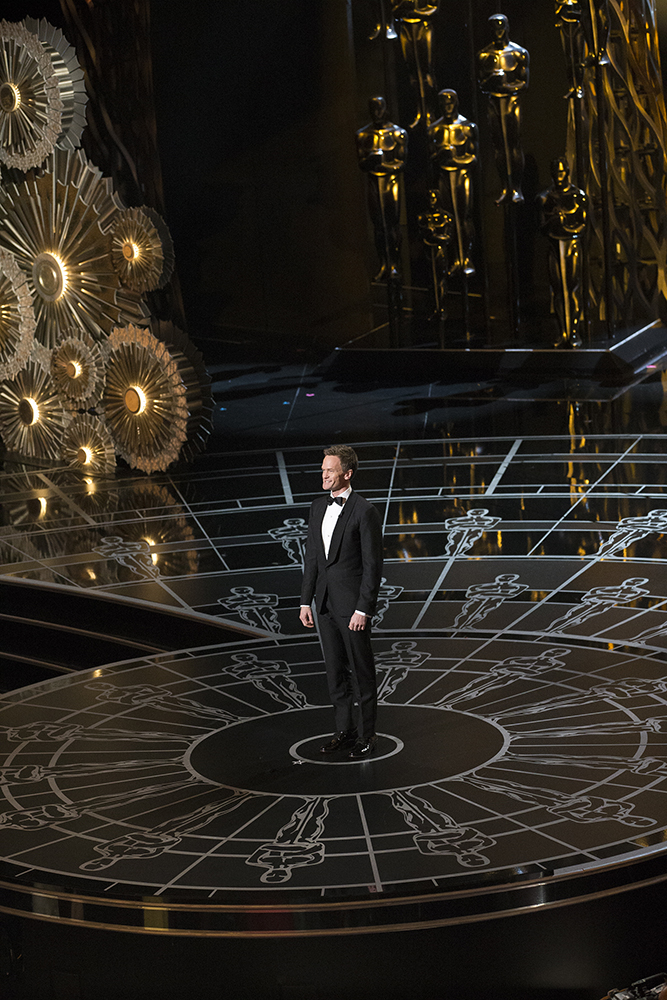 UPDATE: Don't have a bird, man.
Oscar ratings plummeted across the U.S. The nearly four-hour statue-fest sank 12% nation-wide in overnights compared to last year. In Buffalo, N.Y., according to my colleague Alan Pergament, ratings were down a whopping 25%. More viewers watched last week's equally long Saturday Night Live 40th anniversary special in Buffalo than watched the Oscars.
U.S. viewing levels fell from 43.7 million overnight, estimated viewers to 36.6 million. In Canada, the year-to-year tally on CTV fell from 6,124,000 in 2014 to 5,195,000, a loss of 15.2% of the audience.
What's behind the plunge? Did you see the show? This was the year we all switched to Downton Abbey for excitement.
Throughout the long night, it seemed as if host Neil Patrick Harris had been handicapped by a sudden writers' strike. The lines he was given to say were that bad. Introducing Reese Witherspoon by kidding that you could eat her with a spoon? Cheque please.
The show was boring for two-and-a-half hours and didn't pick up until creepy John Travolta turned up and started touching Adina Menzel's face. Then Lady Gaga put on a showstopper, belting out hits from a movie released 50 years ago, "The Sound of Music."
Gaga stood out in a night full of great song and dance. Harris and Anna Kendrick kicked things off with a rousing musical opener that got edgy when Jack Black took the stage. That edge was put in a plastic box along with Harris' wheezy "predictions" gag and never seen again. Calgary's Tegan and Sara jump-started a high-energy set with Lonely Island on that "Everything is Awesome!" ditty from The Lego Movie. Tim McGraw sang a stripped down, beautifully understated rendition of Glen Campbell's touching ballad "I'm Not Gonna Miss You." The musical highlight, however, was Common and John Legend's stirring, full gospel choir rendition of "Glory" from Selma.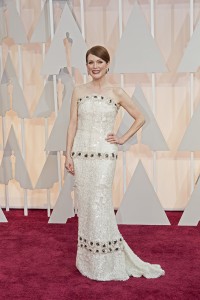 Several acceptance speeches provided the show's strongest moments, too. J.K. Simmons, Alejandro G. Inarritu, Julianne Moore and especially Patricia Arquette used the podium to spread either kindness or a cause. Common and Legend, Best Song winners for "Glory," added colour to Hollywood's whitest night with a slap-upside the head about the sorry state of civil rights.
The big victim Sunday, however, was comedy. Harris was so desperate he stripped down to his shorts. That, and Oscars made out of Lego got the biggest smiles on the night.
Where was Jim Carrey, Will Ferrell, Tina Fey, Jimmy Fallon, Kristin Wiig and other comedy gold presenters? Would Seth Rogan and James Franco not have gotten a big laugh just for walking on stage? Instead, Eddy Murphy stepped up to the mike and continued to not be funny.  It may not have been an accident that Joan Rivers was left out of the "In Memoriam" salute. Comedy simply did not make the cut at this year's Oscars.
Have the laughs all gone to Twitter? Oscar producers (this year it was a musical duo behind Smash) seem to have decided to leave the snark to amateurs and stick to the song and dance. Leaving out the jokes, however, just gives the impression that Hollywood can't laugh at itself.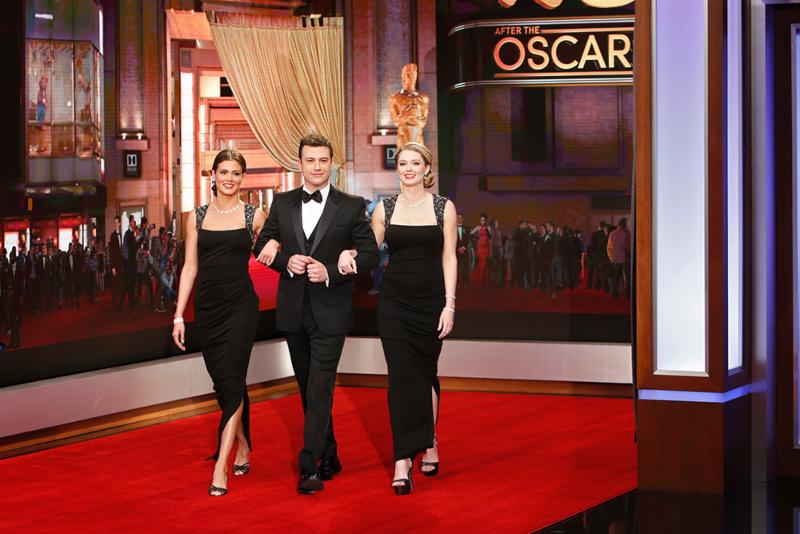 Ratings were also probably down because a) there were no blockbusters in contention (American Sniper was never in contention), b) the winners were so predictable and c) The Walking Dead, Downton Abbey and other potent cable fare provided options.
Next year: hire Trey Parker and Matt Stone to produce. Give the hosting job to Jimmy Kimmel. Thank me later.