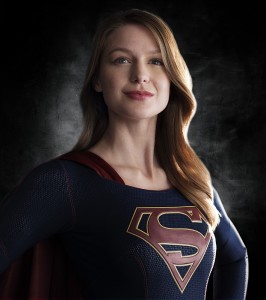 Look! Up in the sky! It's a bird, it's a plane…it's Shaw stealing Supergirl!
On Monday, Shaw announced their U.S. acquisitions for fall and among their prize imports is the big super hero buzz show from CBS. Supergirl stars Melissa Benoist as the DC Comics superhero and Calista Flockhart as her bitchy boss.
This is a bit of a surprise as Bell/CTV had all the other cape and tights shows, including The Flash, Agents of STEVE and all the other stuff I don't watch. Then again, Global seems to get first dibs on most CBS fare.
Global's also got Heroes: Reborn, the re-boot of the Tim Kring series that was just a shade ahead of the whole superhero cycle.
Among Global's other Hollywood simulcasualties are Limitless, with Bradley Cooper, who starred in the 2011 film, guesting in the pilot. The drama stars Jake McDorman as an FBI brainiac who boosts his noggin with a wonder drug. Based on the Steven Spielberg film, Minority Report stars Stark Sands as a futuristic crime preventer. Melissa George stars in Heartbreaker as a brilliant heart surgeon.
Global also gets back in the late night talk show game by picking up The Late Show with Stephen Colbert. Again, a surprise as Rogers' OMNI2 had Letterman for years and Bell has corralled all the other late night talk shows.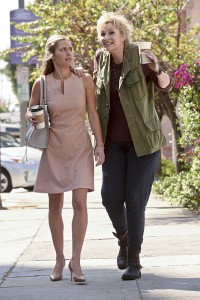 Global's also got the new CBS sitcom Angel from Hell with Jane Lynch as a brassy guardian angel. Who sees that getting old fast? For those who want more Mark-Paul Gosselaar there's People Are Talking, which is one of those rom-coms featuring idiots who never stop yapping.
The private network, which has its official upfront in Toronto on Wednesday, also banked Jennifer Lopez' Shades of Blue, a new super bug series Containment and Chicago Med with Oliver Platt for mid-season.
In terms of Can-con (emphasis on "con"), the network renewed Big Brother Canada for a fourth season  and ordered two homegrown dramas that will probably air in a year: The Code, starring Jason Priestley as an ex-pro hockey enforcer-turned crime solving P.I. and Houdini and Doyle, a new series from Shaftesbury helmed by House creator and London, Ont.-native David Shore. It is about the real life friendship between Harry Houdini and Jake, er, Sir Arthur Conan Doyle.
Global looked at the numbers and did not order a third season of the Toronto-lensed hospital drama Remedy. As for more Rookie Blue beyond the summer run, well, presumably there will be more news at Wednesday's upfront.