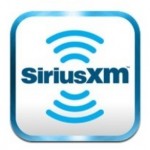 Every Monday around 5:45 p.m. ET I join Arlene Bynon for ten minutes of TV talk on her SiriusXM radio show. Find it on Canada Talks channel 167.
Most week's I'm calling it in from Brampton. Off the phone line I sound like I'm speaking through a silk stalking with a leg still in it.
This week I happened to be in downtown Toronto, on my way back from the Toronto islands set visit to Kim Catrall's Sensitive Skin. The dramedy, directed by co-star Don McKellar, returns in 2016 to The Movie Network/Movie Central, not HBO Canada as I erroneously blab to Arlene.
In any event, it was great to be loud and clear in the SiriusXM Liberty Village studios. Producer Frank Trachtenberg got me miked up and away we went. Besides giving props to Catrall for surviving "Porkys" we talk Stanley Cup and FIFA World Cup ratings and I try to explain to Arlene what, exactly, are Letterkenny Problems.
You can listen in here.