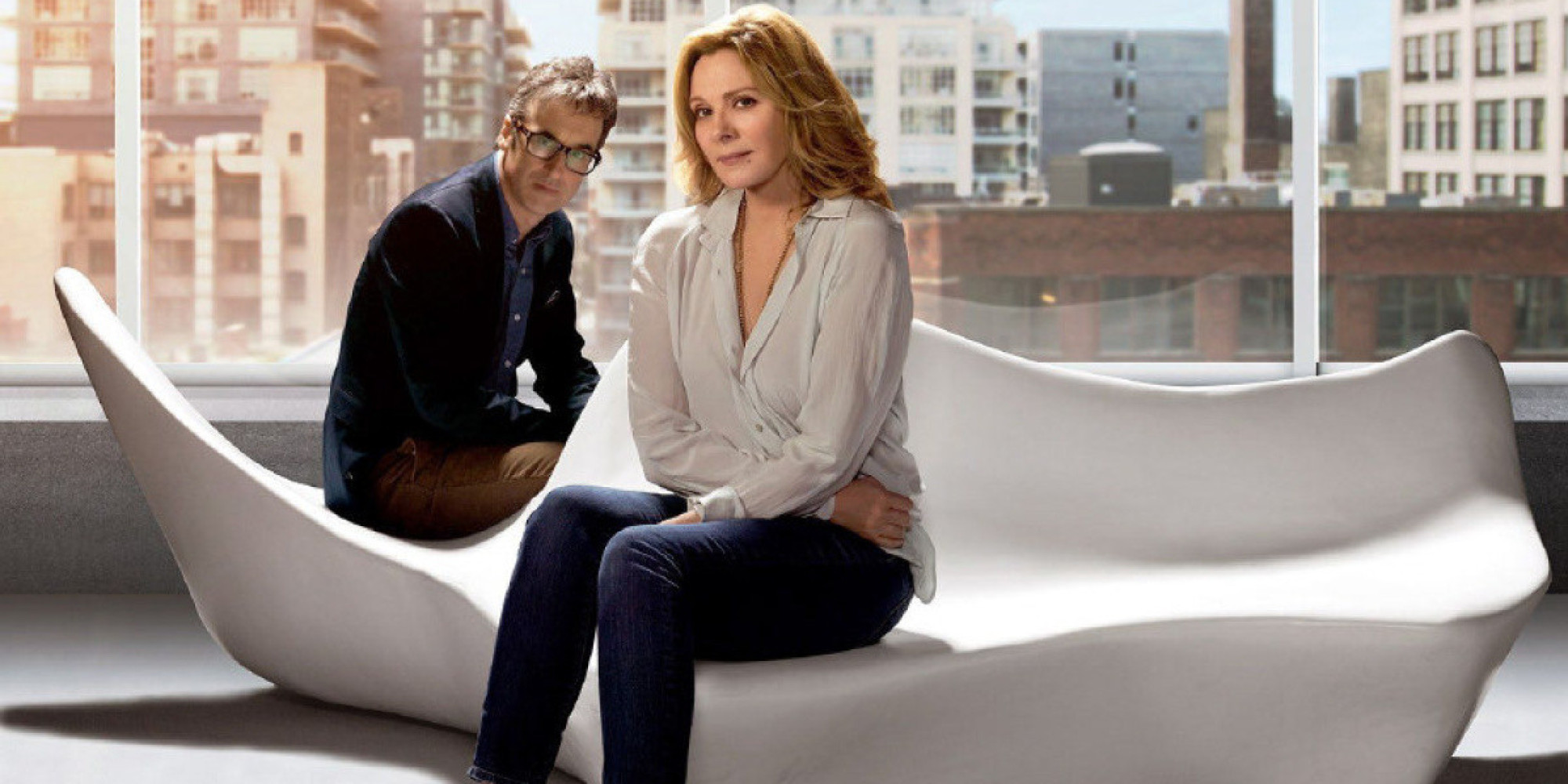 Is fog good for Sensitive Skin?
This was the question Monday as reporters headed to the Toronto Islands to interview Kim Catrall and Don McKellar as they shoot Season Two of Sensitive Skin. The next six episodes of the dramedy, which airs on The Movie Network and Movie Central, will premiere in 2016.
There was so much fog Monday morning as I drove into downtown Toronto from Brampton that I thought maybe several city council members had just gone ahead and tore down the Gardiner. It took a while to find the water taxis, but that was due to my own personal fog.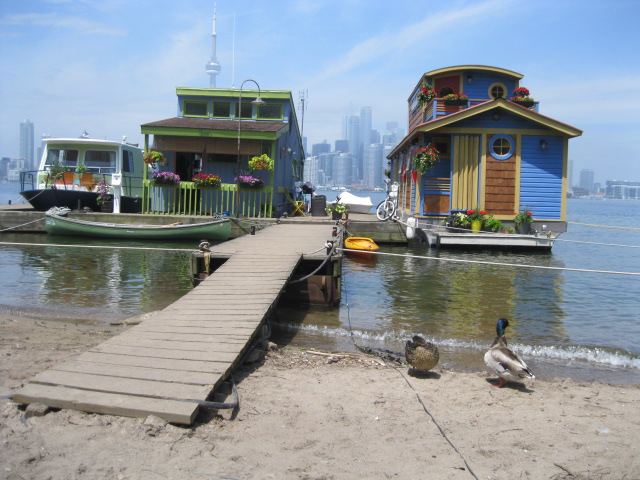 Once on the island, I was directed to where the Sensitive Skin gang has been camping for the past week or so. Catrall's character, Davina, is now ensconced in the cutest houseboat ever, complete with flowerboxes and wooden shingles. It is amazing how different the world is just ten minutes from the foot of Yonge Street. There were reminders of Davina's previous life, however. That crazy uncomfortable white couch from her condo was on the dock like a permanent, miniature iceberg.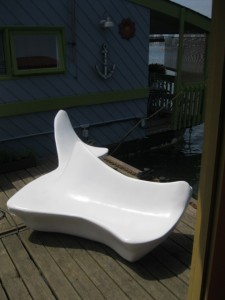 Rhombus Media president Niv Fichman admits the couch is based on one he actually owns. He proved it by showing pictures of the thing on his cell phone. The real couch is red, looks much more comfortable and is surrounded by these white iceberg stools he loans out to dress other sets. I'm almost positive he wasn't pulling my leg.
Looking out from the shore, beyond the houseboats is this spectacular view of Toronto–except it was hidden most of the day by this thick blanket of fog. It was as if Bell created the fog to hide the words "ROGERS CENTRE" across the way. I just wouldn't put it past them, this is a tough business these days.
Not in a fog were McKellar and Catrall. McKellar was busy directing and he's doing every episode again this season. He's been living on the island during the production and awakes to the sounds of Herons, red-winged blackbirds and all manner of wildlife, including mink.
Catrall was her usual serene self, just very at home on her houseboat, a bit of a fantasy for her she says. Catrall pointed out she's often lived on islands, although usually they're bigger, as in The UK (she's originally from Liverpool) and Manhattan.
They were shooting episode 206, "Here We Are," written by Susan Coyne, as well as block shooting other episodes. Catrall was standing on the docks holding the most beautiful little terrier, Pixel, who all agreed was stealing the damn show.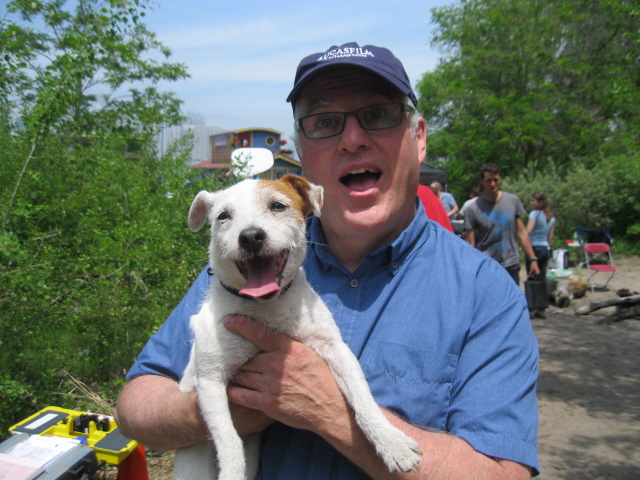 Pixel's trainer Violetta Hessing (V's Talented Animal Performers) must be a magician because she had the dog jump into Lake Ontario on cue despite the fact the little scamp hates water. Having met V I can see how quickly one might start doing tricks, she is that charming and friendly.
Pixel was pretty excited about all the ducks who had wandered up on shore. The second season of Sensitive Skin is going to be so different for many reasons, but this switch from urban living to island living is a biggie. When asked if she felt torn between the two worlds, Catrall just shrugged. "I'm lucky," she says, "I live in both."