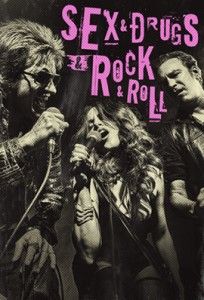 August is fast coming to a close, but you can still have several weeks to catch Denis Leary's new series Sex&Drugs&Rock&Roll. Just past the half way point in the season, it airs Thursdays at 10 p.m. ET on FX and FX Canada.
Leary, who created the black comedy and also writes several episodes, plays an aging rocker trying to bring his career back from the rock it crawled under in the '90s.
Way back in January in Pasadena, I caught up with him from the lip of the stage after his TCA press tour session. The 58-year-old has long been a critics favourite, peppering his press conferences with F-bombs and generally taking the mickey out of everybody in the room. He was in a more introspective mood, however, sharing thoughts on fame and rock 'n' roll and his own career in films and comedy. You can read more here in this article I wrote for The Canadian Press.