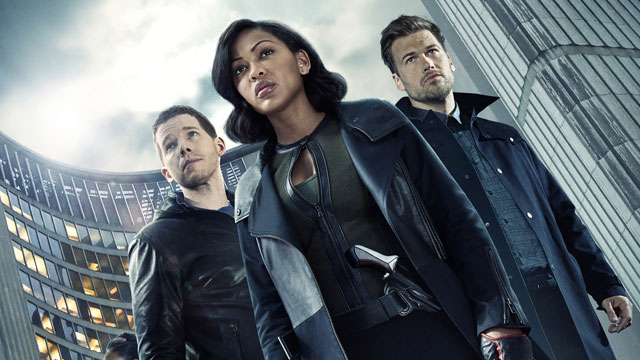 Goodbye, reruns and summer shows. Hello new network cannon fodder. The fall TV season officially begins tonight and there are big budget new American shows plus new episodes of returning favourites. Among the prime time offerings:
At 8 p.m., Gotham returns for a second bat-season, opposite the opener for The Voice as well as a fresh episode of The Big Bang Theory. Add in week Two of Dancing with the Stars and, later in October, the return of Murdoch Mysteries on CBC, and there you have a competitive mix.
At 8:30, CBS introduces Life in Pieces, a new comedy somewhat modeled after Modern Family. The hook with this one is that there will be a separate family story told in between each commercial break. Sometimes it works, sometime it doesn't. The multi-generational cast is interesting: James Brolin and Dianne Wiest play retired parents. Colin Hanks, Zoe Lister Jones and Betsy Brandt are also in the mix. You've probably seen the previews with Brolin taking a nap in a casket. He's still a handsome devil, but they should have cremated the pilot script.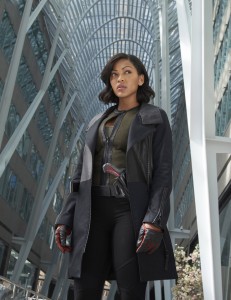 Minority Report begins at 9 p.m. on Fox and Global. Torontonians will recognize a few landmarks in the background, including City Hall, which I still refer to as "new" City Hall even though it recently celebrated the 50th anniversary of its opening. The pilot was shot in T.O. Meagan Good, Stark Sands and Nick Zano star as does Wilmer Valderrama. It's a futuristic yarn about "precogs" predicting future crimes and it's based on the 2002 movie starring Tom Cruise. Do you need to see the movie before you see the series? Answer: you do not need to see the series. Honestly, spotting Toronto locations was the only thing that got me through the pilot. Plus there's football over on TSN.
Scorpion returns with new episodes at 9 p.m. At 10 p.m., Castle and NCIS: LA are both back, with a new drama on NBC/CTV: Blindspot. This is the one CTV has been promoting the hell out of during football games this past weekend. This unknown young woman–a "Jane Doe"–who is covered in tattoos (Jamie Alexander) is found naked in a bag in the middle of Times Square. The tattoos provide clues to various crimes. The FBI is all over her. She becomes a super cop. Of course she does!
The biggest mystery is why this isn't on Showtime where you could see a naked woman covered only in tattoos. NBC hopes viewers will see enough of her to stay interested. In this age of Internet porn, however, shouldn't they have titled this character "Jane D'oh!"