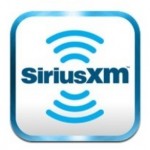 On Monday, SiriusXM's Arlene Bynon ("Canada Talks" on channel 167)  felt there was "plenty of meat on the bones" of Sunday's Emmy Awards. We both applauded Jon Hamm's win for that final season of Mad Men.
But those spoilers! Not that I was ever going to get around to watching the finale episode of Nurse Jackie, but sheesh!
There's plenty more Emmy blather and just "Platinum Age" TV talk in general. You can listen in here.
According to Nielsen, the Emmys pulled 11.87 million Live +SD viewers on Fox in the U.S., well short of the 26.38 million who watched Sunday Night Football on NBC. It's also the lowest Emmy tally on record.
In Canada, the Emmys drew an overnight, estimated 1,717,000 viewers on CTV.