So how are all these new Fall shows doing in Canada?
About as so-so as they are in the U.S. based on first week, overnight impressions. Keep in mind overnights are now like watching the first two periods of a hockey game. Still, they provide a relative indication of which shows have made some sort of a connection.
Frankly, few have. Remember how the networks would rush out releases boasting "We win!" after one big opening week? Not this year.
There are, as always, a few exceptions. Starting with he most recent overnight data, Sunday's premiere of Quantico opened well on CTV. It drew an overnight, estimated 1,778,000 viewers at 10 p.m. and emerged as the biggest draw of the night in Canada. CTV can probably thank Priyanka Chopra for attracting a healthy Brampton Bollywood boost.
Quantico easily outdrew its lead-ins, the return of Once Upon a Time on CTV at 8 (1,305,000) and the debut of Don Johnson's Blood & Oil at 9 (1,408,000). Those are decent numbers but well off the 2.5M CTV regularly drew for years Sunday nights with The Amazing Race. The Sunday picture is so scrambled now, however, what with AMC, Netflix and so many binge-able options.
Global kinda sat out this first Sunday with a marathon of a series they booted to the curb last season: The Simpsons. The 27th season premiere, featuring the voice of Lena Dunham, drew a lower-than-usual 599,000 in overnights on Global. The network then saw diminished returns with five other Simpsons reruns.
Global dealt some of their Sunday night Fox comedies to City this season. Audiences did not follow. Brooklyn Nine-Nine (345,000), Family Guy (290,000) and the return-to-form debut of the second season of The Last Man on Earth (324,000) all averaged about half what they might have on Global in year's past.
City opened the night with the homegrown comedy Sunnyside. That's a lot to ask of a wonderfully weird series with about a fifth of the budget of all those imports on TV's most competitive night. It did not do well. Besides everything else, it was up against the series finale of CSI, which drew 1,109,000 on CTV Two. The crime procedural signed off after 15 seasons as one of the longest-running American prime time TV dramas ever.
Even that total, however, was topped by what Sportsnet drew from the Toronto Blue Jays' final regular season home game of 2015: 1,524,000. The 14-minute post-game show did 1,679,000. That dwarfed the tally TSN managed with an afternoon CFL tilt between Montreal and Saskatchewan (473,000) and a pretty lame Sunday Night Football simulcast (422,000).
Other premieres over the opening week of the season: Last Thursday, Sept. 24, CTV came back strong–if not dominant–with Grey's Anatomy (1,846,000), Saving Hope (1,247,000) and HTGAWM (1,359,000). Global saw Heroes Reborn arrive to 1,267,000 over two hours.
The top show last Wednesday was a Jays/Yankees game on Sportsnet (1,954,000) followed by the finale of The Amazing Race Canada (1,876,000 in the overnights). Survivor Cambodia welcomed 1,660,000 on Global which saw 1,177,000 stick around for the 90-minute Big Brother Canada finale. The Goldbergs returned to 941,000 on CTV.
Going back to Tuesday, Global cracked the two million threshold with 2,201,000 catching the season premiere of NCIS. People just love Gibbs. That even beat the Jays and Yankees on Sportnet (2,036,000). NCIS New Orleans did 1,656,000 and Global also did well with ther premiere of Limitless (1,610,000).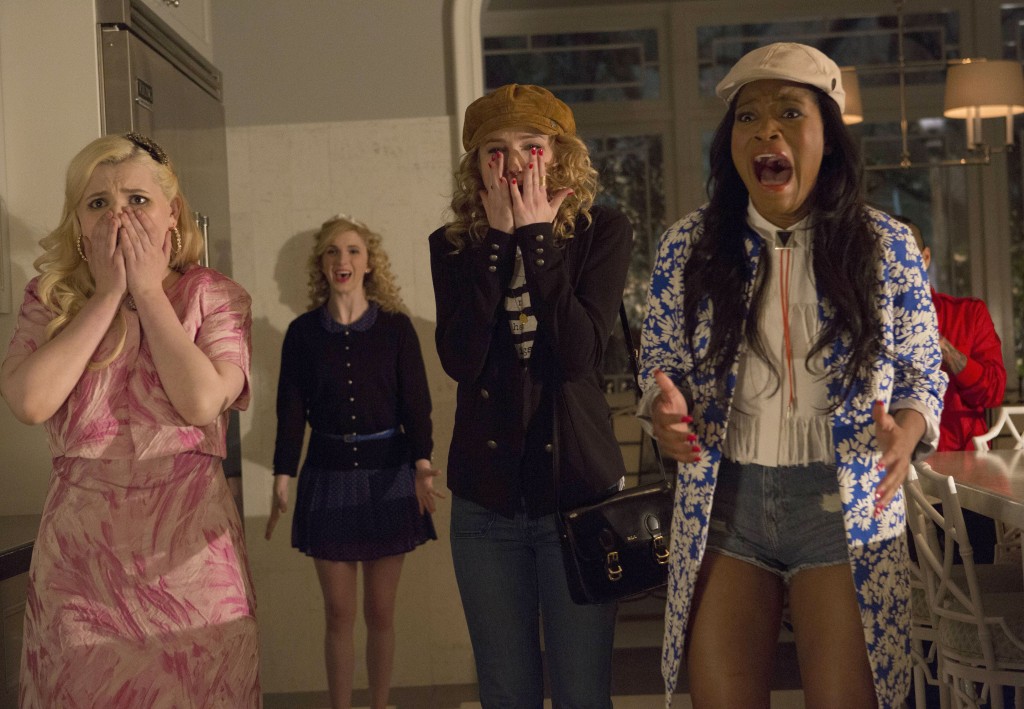 On CTV, only 646,000 partied with the second episode of Best Time Ever with Neil Patrick Harris. That number seems robust compared to Scream Queens, which opened to a mere 295,000 over two hours on City. I guess I wasn't the only one who found the pilot annoying as hell.
One week ago on Monday Sept. 21, The Big Bang Theory returned and drew 2, 352,000 overnight, estimated viewers. That's its lowest-rated season premiere since it debuted in Canada BUT a) it was yanked out of its regular Thursday slot by CBS's switch to football in the States and b) that number will rise once Live&7 and Total viewers are posted.  Plus, even in this weakened state, it will still win the week in Canada.
After a ton of CTV promotion, Blindspot bowed to 1,526,000 and Castle returned to 1,677,000.
Over on Global, rookie series Minority Report stumbled out of the gate with 637,000 overnight viewers. NCIS: Los Angeles arrested 1,059,000. City showed some life with its new Monday pickups Life in Pieces (677,000), The Muppets (769,000) and the return of Scorpion (865,000).
Where is CBC in this mix? Sitting things out with new episodes not due until October.