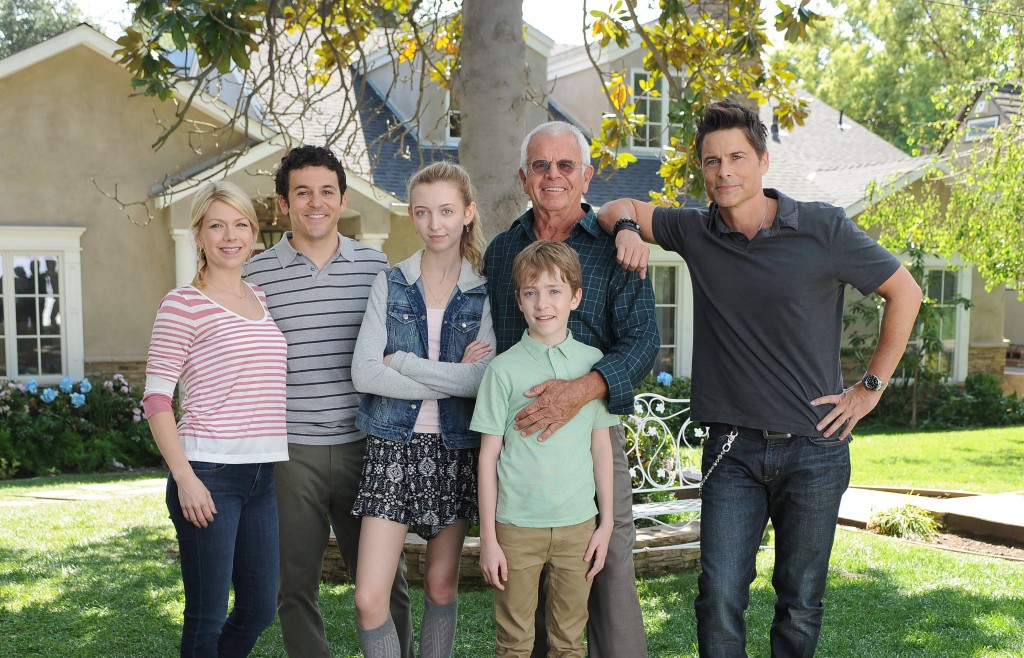 A lot of shows this fall seemed designed to cut through the "too much TV" clutter by offering a connection or two to the past. They're built around familiar stars (Don Johnson from Blood & Oil, John Stamos from Grandfathered, The Muppets), familiar concepts (Heroes Reborn, Fuller House, The Muppets), familiar movie titles (Minority Report, Limitless, The Muppets).
Only one, for me, hits the bulls eye. Tuesday brought the premiere of The Grinder, my favourite new network show this fall. It airs on Fox and City.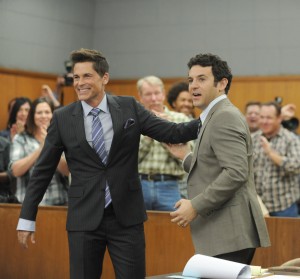 It works because, instead of running from them, it embraces and celebrates the conventions of broadcast TV. It doesn't try to be a cable series.
In a strange way this season, that makes it the cool show. Rob Lowe isn't a real lawyer, he plays one on TV. A clip is shown in the pilot of Lowe's show within this show, the lame law drama The Grinder. It is LA Law, 2015, with Lowe posing through one TV cliche after another. It even has a catch phrase: "Grinder rests." When was the last time a TV series delivered a catch phrase? As Maxwell Smart might say, "Would you believe…50 years ago?"
As TV hunk Dean Sanderson, Lowe worms his way back into his brother Stewart's perfect family. The prodigal, Hollywood dude returns home to his stay-at-home brother's nest. As the boy's dad, Dean Sr., William Devane just looks so comfortable playing a super agreeable William Devane. The man even goes fishing in the pilot.
The guy who cements it all is Fred Savage as Stewart. He's Kevin Arnold from The Wonder Years, all grown up. You just know that by sweeps, Winnie will come to town as his ex-girlfriend, and that the episode will be narrated by Daniel Stern.
Viewers who grew up with The Wonder Years just warm to Savage and there is a magic connection there. The fact the 39-year-old had pretty much moved past acting to directing series television makes his return in The Grinder all the sweeter. There are some people who just never wear out their welcome on TV and audiences are always happy to see them again.
The Sanderson's live in this idyllic town in this idyllic house on an idyllic street–very Leave it ti Beaver meets Modern Family. The kids and their banter are right on the edge of parody. Again, the family story celebrates–practically wallows–in the conventions of network TV.
It's surprising, then, that the series is one of several rookies that has gone through showrunner changes. Nick Stoller, Jake Kasdan and Jarrad Paul are the current executive producers but comedy veteran Greg Malins has departed the series.
Was there a clash in direction? An earlier pilot quickly revealed that Dean had dated Stewart's wife Debbie (winningly played by Mary Elizabeth Ellis). That this was barely hinted at in the pilot shows the new direction is to take this show a little slower, to hold a few plot points back and give it legs.
Smart move. The series may not always rely on its mirror in a mirror reflection of network TV, but exploiting storytelling conventions at the start is a very accessible way into this series. There will be plenty of TV cliches for The Grinder to grind in future episodes.