Wednesday on our weekly CHML radio chat, Scott Thompson asks about Jon Stewart's new deal with HBO. The former Daily Show host has signed an exclusive, four year production pact focused on short-form digital content.
Brilliant move. Like Jerry Seinfeld, Stewart is smart to avoid competing against himself with a series or format he has already aced. Better to sneak back on the scene with a low-key, digital passion project like Seinfeld's Crackle gem, Comedians in Cars Getting Coffee.
Great move for HBO, too. They now have Bill Maher, John Oliver and Jon Stewart under their tent–the three smartest comedy guys on television.
Scott also asks about the World Series numbers. The fifth and deciding game of the World Series drew an overnight, estimated 1,058,000 viewers to Sportsnet.
The five World Series games averaged 876,000 viewers on Sportsnet. That made it the most-watched World Series in the network's history, topping by 16% the Detroit/San Francisco clash in 2012. Sportsnet put out a release Tuesday saying October was their biggest month ever, with an average minute audience of 446,000 viewers (2+) in October. This marks a year-over-year increase of 122%.
All of those gains can be attributed to the Blue Jays, who pulled over 4- and even 5-million viewers during their ALDS and ALCS runs and were topping 2 million for regular games towards the end of the season.
The bad news for Sportsnet? Now they're stuck covering the Leafs. It doesn't look like that Stanley Cup parade will be tying up Yonge Street anytime soon.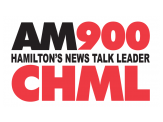 We also talk a bit about rumblings Jimmy Fallon has been having one too many lately, as well as CBC's adoring, wall-to-wall coverage of the swearing in of Justin Trudeau and his cabinet Wednesday morning. Nice to see the public broadcaster get behind the kid, you'd almost think he was about to hand them $150 million. Even Terry Milewski didn't look grumpy for a change.