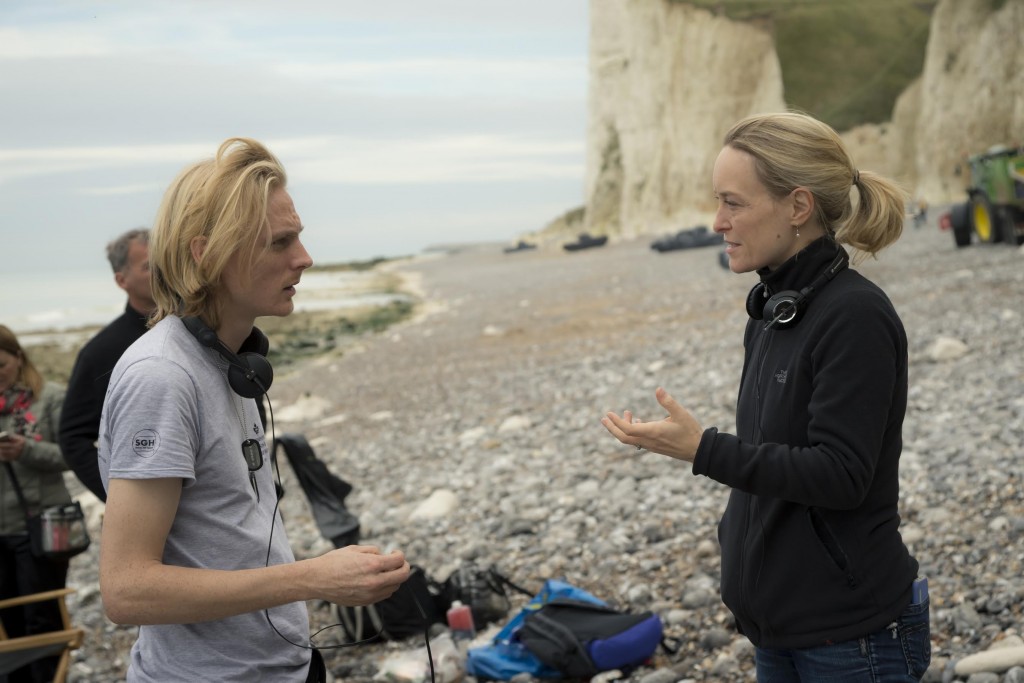 I had the great privilege to be in Dieppe three years ago to witness the celebrations marking the 70th anniversary of the the allied invasion of those stony beaches on Aug. 19, 1942.
At the time I was a guest of History network and the folks behind the compelling wartime documentary "Dieppe Uncovered." The doc made the argument–based on evidence discovered by Canadian professor and historian David O'Keefe–that there had been a reconnaissance  purpose and complexity to Dieppe that went far beyond its legacy as a military failure.
Some of that intelligence factors into the season-ending episodes of CBC's wartime spy drama X Company, which returns early in the new year. I spoke with co-creator Stephanie Morgenstern earlier this month as she stood on Yellow beach in Dieppe as cameras rolled on the special two-parter.
Morgenstern was deeply moved by the experience of just standing where 900+ Canadian soldiers paid the ultimate price. Another two thousand were captured. Their sacrifice, along with so many others, is honoured in Remembrance Day ceremonies held today across Canada and beyond.
Read more of what Morgenstern and husband/creative partner Mark Ellis have to say about their Dieppe experience and the upcoming season of X Company here at this feature I wrote for The Canadian Press.