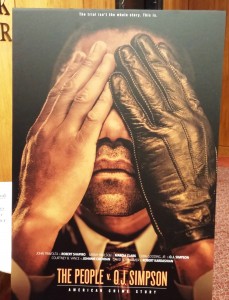 "Why O.J., why now?"
FX communications boss and TCA ringmaster John Solberg anticipated and posed the question Monday night in New York. A crowd had gathered at the Paley Centre to preview the first two episodes of American Crime Story: The People V OJ Simpson.
It has been more than 20 years since The Juice took that bizarre White Bronco ride along various LA freeways. The star-packed, 10-episode miniseries will tell the story we remember, plus reveal secrets we did not know at the time.
Why OJ, why now? Watch five minutes and you'll be hooked, that's why.
Cuba Gooding, Jr., stars as the former NFL star running back. He was at the screening along with prolific producer/writer/director Ryan Murphy. They were also at the after-party at Manhattan's Monkey Bar along with FX president John Landgraf and co-stars John Travolta (who plays attorney Alan Shapiro), Sarah Paulson (Marcia Clark), David Schwimmer (Robert Kardashian) and Courtney B. Vance (Johnnie Cochran).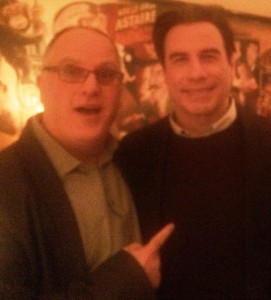 The stars wined, dined and mingled. Gooding wanted this Canadian to know he was big into hockey, playing weekly in LA, often with CSI executive producer Jerry Bruckheimer. Travolta–also a producer on the mini–said sure, he'd be open to more TV.
Any reviews of the first two episodes are embargoed until closer to the miniseries launch date next February. Solberg said he would allow me to tweet my one-word summary: "wow."