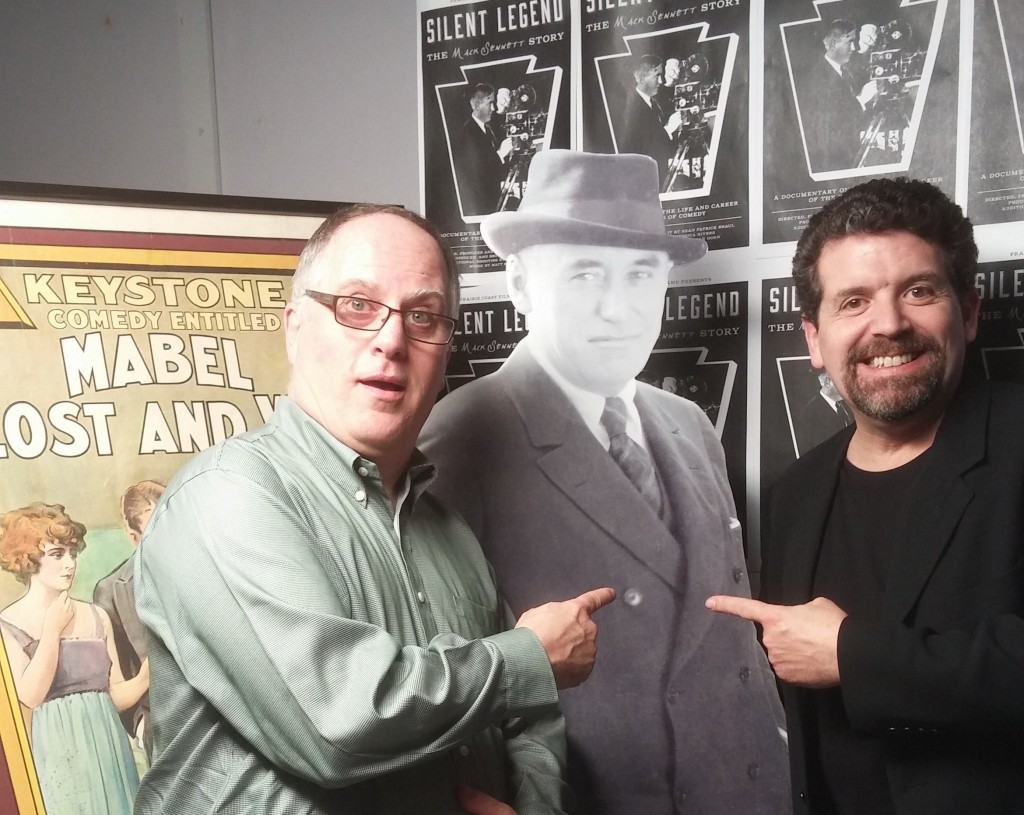 After a week or so watching a ton of brand new TCA offerings, I had to cleanse the palate by screening content from the silent era. Thanks to my LA archivist pal Stan Taffel, I had an opportunity to do just that at the premiere of "Silent Legend: The Mack Sennett Story."
The Canadian-made documentary was screened Saturday night at the 100-year-old Sennett stage in Los Angeles. As Stan says, the building is hallowed ground to fans of the early days of Hollywood movie making.
Sennett, who was born in Quebec, arrived in LA with his family as a 17-year-old. He tried to make a go of it as a stage actor in New York, returned to LA and watched director D.W. Griffith invent  cinema storytelling. Sennett carved out a niche for himself as the original King of Comedy, cranking out slapstick chase films featuring his Keystone Cops and Bathing Beauties. Along the way he proved as shrewd a talent scout as another famous Canadian, Saturday Night Live boss Lorne Michaels. Mabel Normand, Fatty Arbuckle, Snub Pollard, Chester Conklin, Frank Capra, Carol Lombard, Buster Keaton and Charlie Chaplin all got their starts on Sennett films.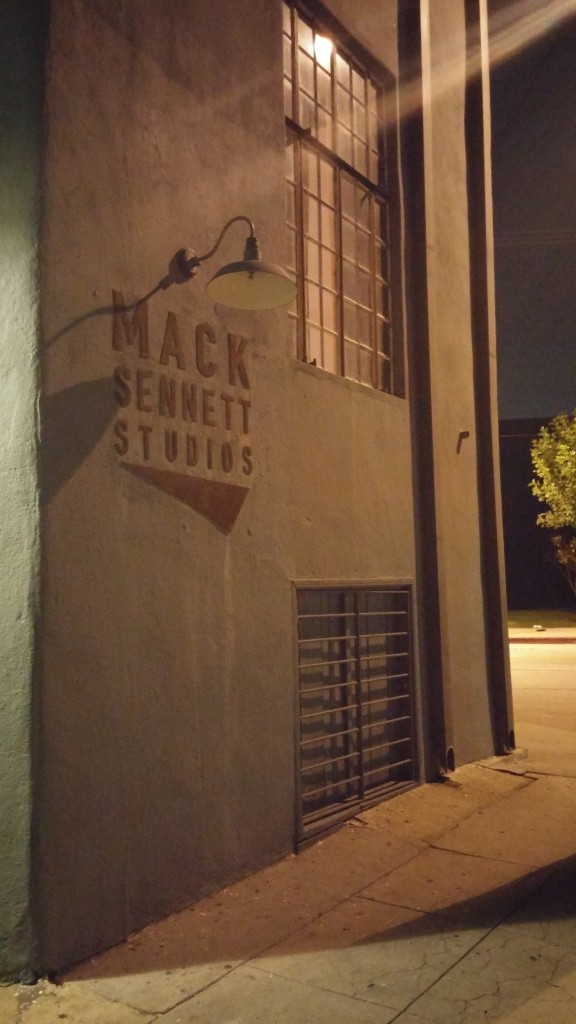 The documentary was produced and directed by Sean Patrick Shaul, a Vancouver filmmaker behind Prairie Coast Films. His day job is on the set of the upcoming CW series DC's Legends of Tomorrow. Taffel is among several film experts who weigh in on-camera about Sennett and he also earns a production credit.
Sunday marks the 136th anniversary of Sennett's birth. The fact the re-branded Mack Sennett Studios still survives is a miracle. The place, according to Taffel, was a drapery factory for 40 years. Way back in the early days, they used to tilt open the roof and use sunlight to shoot silent features such as Nomand's "Mickey" (1919).
The two large spaces inside are still used as working studios. The video for Robin Thicke's "Blurred Lines" was shot at Sennett. Pitbull has also worked the stages.
Sennett built the place in an attempt to woo Normand back. His on- and off-screen leading lady apparently caught him canoodling with future Laurel & Hardy foil Mae Bush. Normand shot one or two films there and split for MGM. Sennett was all but wiped out in the 1929 Wall Street crash. His four sound shorts starring W.C. Fields are still pretty damn funny but by 1935, after a thousand films, Sennett was through as a filmmaker. An honorary Oscar was awarded in 1938. There was a This is Your Life TV salute in '54. Sennett died, aged 80, in 1960.
The documentary is a nice tribute to his memory; all it needs now is a broadcast home. Shaul would love to showcase it at festivals and on movie channels. Canadian content deal, anyone?