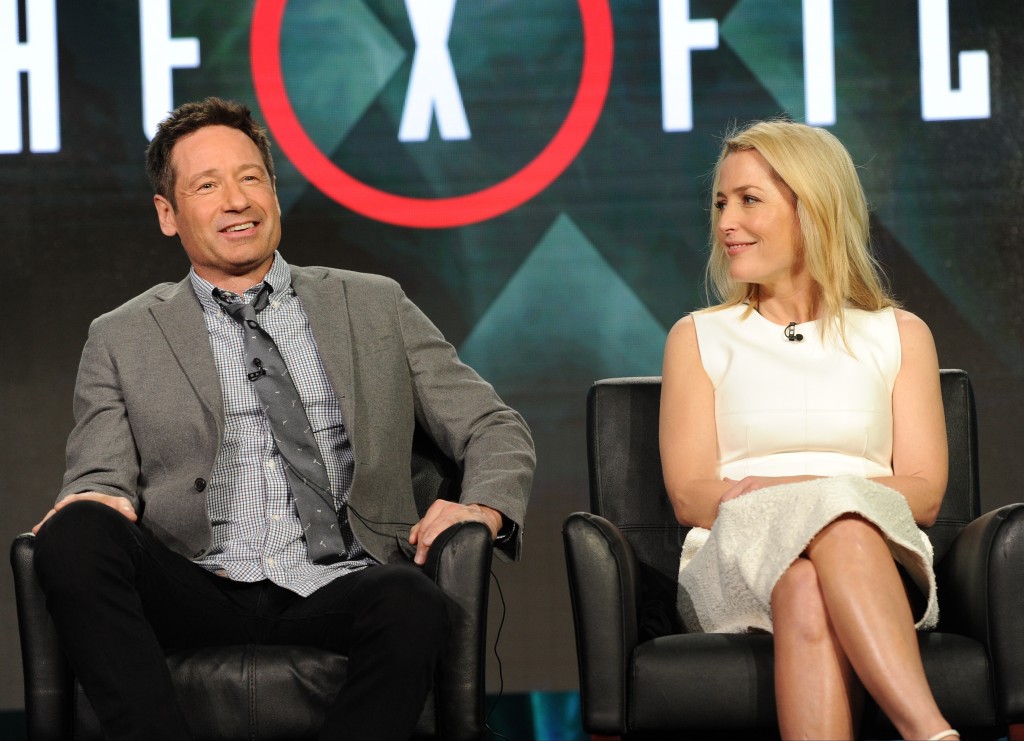 PASADENA, Calif.–"Think of it as a bento box full of X-Files."
That's how David Duchovny describes the new, six-episode mini-pack of The X-Files. The first episode premieres Sunday on Fox and CTV.
Back in the day, Duchovny and Gillian Anderson, along with creator/executive producer Chris Carter, cranked out 24 episodes a year. They were originally called back to do eight new hours until scheduling conflicts cut that back to six.
Carter and the others told critic on press tour that fans will find the same mix, with two mythology episodes mixed in with horror and comedy. Carter says he always considered the mythology episodes "the spine of the show."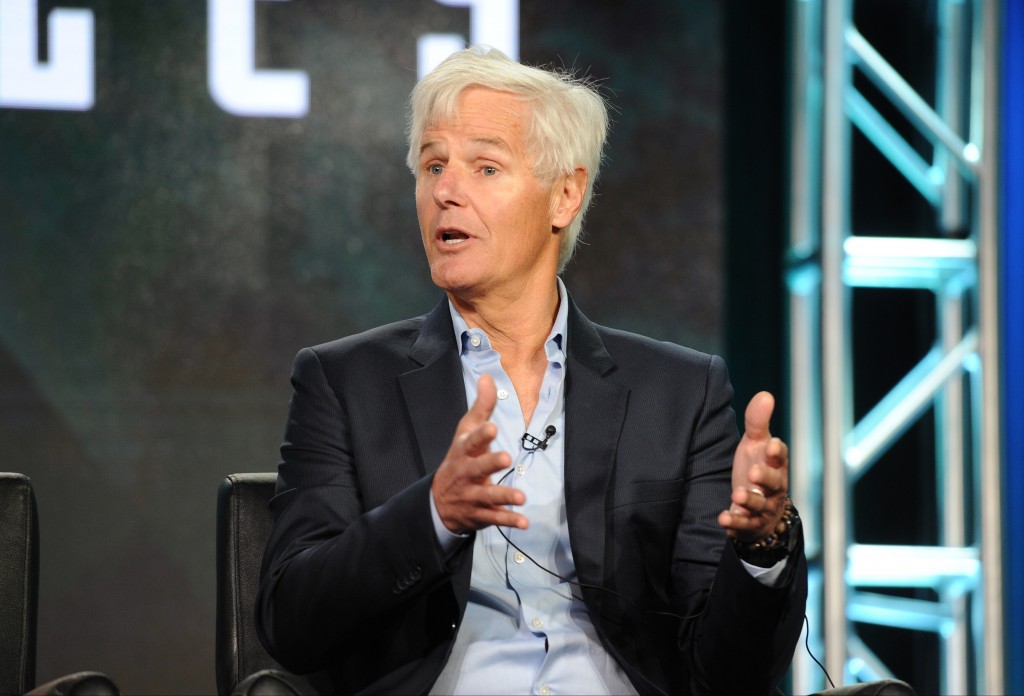 Carter, 58, says he had written a third movie script when the idea to re-boot X-files as a mini-series came up. He ran the movie script and some other stuff he's written by his wife who told him to put the film pages back in the drawer.
In this age of "Too Much TV" in an on-demand global market, the X-Files is one of those brands that sells world wide. Fox told critics they were also bringing back 24, albeit without Kiefer Sutherland.
Little expense has been spared in getting these new episodes to market. I first saw the new Episode One in France last October at MIPCOM, where I later interviewed Carter. X-Files posters and billboards were all over Cannes.
During press tour, critics were shuttled down to the Los Angeles Science Centre for another big-screen look at Episode One. That was followed by an after party next door in a giant temporary hanger which houses the NASA Space Shuttle Endeavour. Had to be the most expensive bar-roof ever.
In the years following the series cancellation in 2003, Anderson sought to distance herself from her Scully persona. She says it took her "a good decade to suddenly start thinking of [of the role] as the gift that it was."
Duchonvy says his X-Files success, "acted as a spur to go out and do more work—both a gift and a spur to not settle after it was done. On both levels it's been a gift."
Read more about the return of The X-Files here in this article I wrote for Monday's Toronto Star.