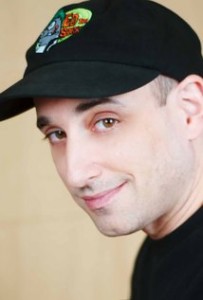 I've known Steven Kerzner since before he put a Sock in it.
Way, way back when community cable was the closest thing to YouTube, I was involved with my buddy Pat Bullock in a little deal called Etobichannel. It was a spoof of what was then the emergence of Canadian cable channels. As I've said before, our fame spread over several streets in Etobicoke.
Back  in the early '80s, companies such as Maclean-Hunter Cable TV, which served pockets of Etobicoke as well as Parkdale, were forced to turn a portion of their studios lose to idiots like us. We tried to make SCTV with no money and, well, you had to be there.
One guy who thought we were funny was Kerzner, then about 13 and programming a cable company serving a few homes in north-central Toronto. Steve wore white shirts and ties and had an office and operated at the time like Brandon Tartikoff Junior. He may have even smoked cigars. He put our show on and we had three more fans.
Steve went on to create one of the most enduring stars of Canadian television: Ed the Sock. Ed's Night Party was a hit for years Fridays in late night on City and the Sock also developed a loyal following on MuchMusic through his annual–and hilariously biting–Fromage specials. He was a City-TV phenomenon for 16 straight seasons and still zings his shtick to North America and beyond through a series of webcasts and other hijinks you can find here.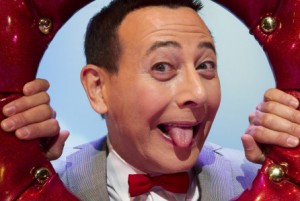 Me and Steve have kept in touch and tend to yak about TV for an hour every time we get together. That's a podcast, thought Steve, so we've started recording them. You can listen to the first effort here at Soundcloud, where we pay homage to one of our favourite series ever, Pee-wee's Playhouse. The occasion is the re-boot of that franchise thanks to Pee-wee's Big Holiday, premiering Friday on Netflix. Judd Apatow gets full credit from both of us for muscling Pee-wee back into the mix with what will hopefully be the first of a string of new ventures.
Future Steven & Bill podcasts will look at other TV classics, with a salute to Batman on the 50th anniversary of its campy premiere scheduled next. More info to follow.