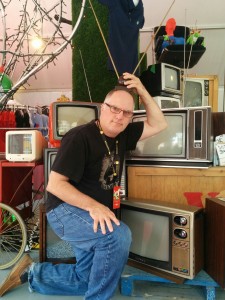 This week CHML's Scott Thompson suggests people are mad as hell about this "Skinny Basic" subterfuge.
Get a digital antenna, I suggest again. It's a low, one-time cost and zero-a-month for more channels than is being offered on the skinny basic cable/satellite provider plans. Are people, however, really surprised by the basic bait and switch? Seems to me there's more of an uproar over Loblaws ditching (and now re-stocking) French's katsup than there seems to be about this middle finger salute to the CRTC.
We talk also about how The Simpsons referenced "President Trump" many years ago ("D'oh!") and rumours of a Downton Abbey feature film. Plus I sneak a plug in for TCM, which is killing it with their March programming, especially the "Condemmed" series running Thursday nights featuring films branded way too tempting by the Catholic Legion of Decency.

"It's like a sinner's week!" exclaims Scott, sounding more excited than I've heard him sound in months. You can listen in here.