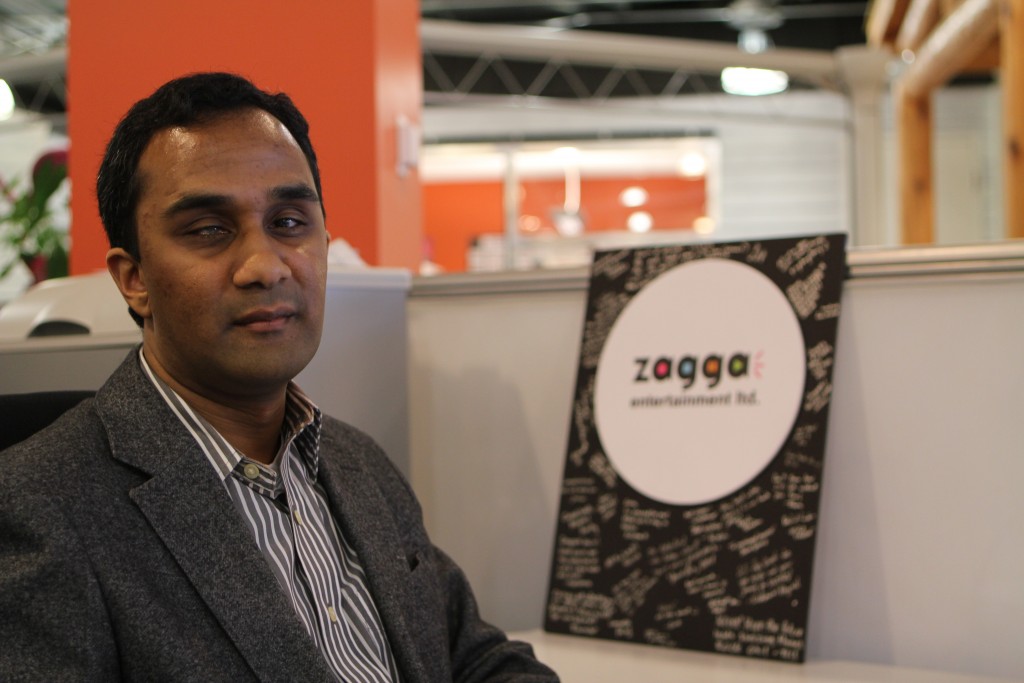 The term "Peak TV" was coined to describe the explosion of content on television today. Not all of these shows, however, are always accessible. You have to subscribe to Netflix or Amazon or Hulu to see the original shows on those services. You have to subscribe to HBO to watch Game of Thrones (legally).
For some viewers, however, there is another barrier: vision loss. The Canadian National Institute for the Blind calculates that there are currently between 500,000 and a million Canadians who are dealing with some form of vision impairment.
One of those Canadians is Kevin Shaw (above). He's the President and CEO of TellMe TV, an Over-The-Top streaming service offering descriptive video on all of its content. It is currently available to anyone with a web browser.
Shaw says his goal is "to connect people with vision loss to great visual story telling." Launched last month, the website is completely keyboard accessible. Shaw plans to make apps for iPads and android devices.
The service, the first of its kind in North America, offers 150 movies and TV shows with fully Described Video audio tracks. "A young man wearing white pants and a short-sleeved white shirt wanders by reading a book…" goes the narration on TellMe TV's sample trailer. The cost is $6.99 per month.
Shaw has been totally blind since he was 19. He was fed up trying to access described video functions on DVDs — if they even had that service. TellMe TV is set up to interface easily with the aid of Screen Reader – a software device that turns text into synthesized speech.
TellMe TV has a limited selection of TV shows right now. One classic gem they do offer with described video is a few episodes of The Dick Van Dyke Show. Those descriptions ("Rob trips over an ottoman…") was done with the aid of Dr. Deborah Fels, who runs the Inclusive Media and Design Centre at Ryerson University.
Descriptive video is a good business to be in right now. The CRTC has mandated that all prime time broadcasts in Canada be 100% descriptive by 2019. Companies such as Vancouver-based Descriptive Video Works are very busy these days. DVW recently described NBC's production of "Hairspray Live!" They have also added descriptive video to several shows currently broadcast on AMI-tv, including reruns of Magnum, P.I. and I Love Lucy.
It's the older TV shows and movie that need the descriptive video treatment; studios are adding it automatically now to new releases.
Read more about TellMe TV here in this story I wrote for The Canadian Press.